Lucille Ball and Desi Arnaz Fibbed About Their Age to Avoid a Scandal
Lucille Ball and Desi Arnaz are best known for their roles in the iconic TV show I Love Lucy, which premiered on television in 1951. Ball, who had toiled in B-pictures for a long time prior to being cast as Lucy Ricardo, became a television and pop culture icon, as did her husband, Desi Arnaz. The two had actually been together for a long time prior to co-starring in I Love Lucy, and had gone through their share of ups and downs. Ball and Arnaz's relationship wasn't always sanctioned by those around them, and notably, the two even told a little white lie on their marriage certificate in order to sidestep a Hollywood scandal. 
When did Lucille Ball and Desi Arnaz get married?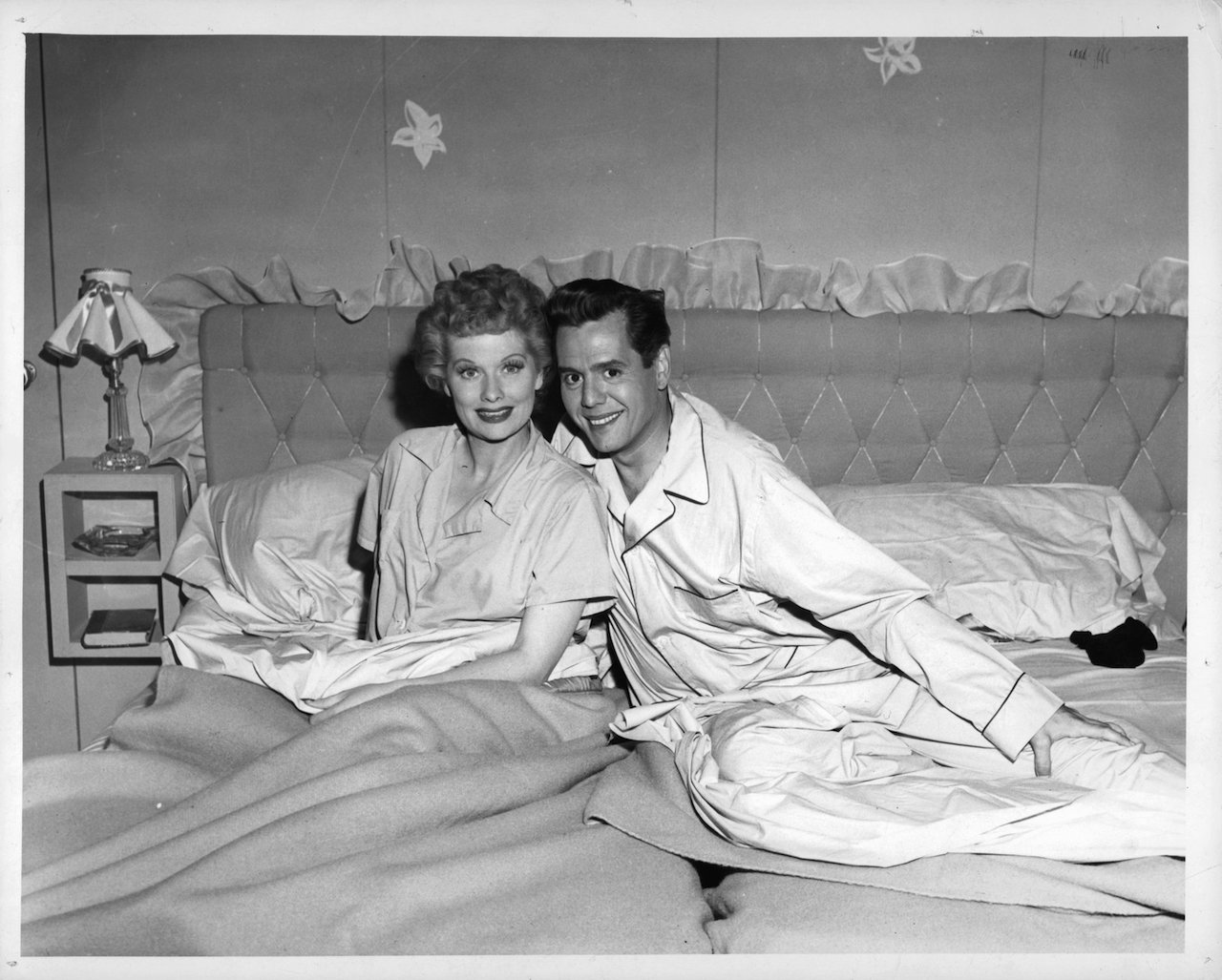 Ball and Arnaz first crossed paths when they were both cast in the film Too Many Girls, a movie that was adapted from a Broadway show featuring Arnaz. At the time, Ball was an established actor who had not yet received her "big break," acting in a variety of smaller movies, while Arnaz was an up-and-coming young star who was best known for popularizing the conga line in Hollywood nightclubs. 
As the couple's daughter, Lucie Arnaz, later recalled, "it was in Hollywood where he met my mother who was cast to play the ingenue in the movie." Ball and Arnaz embarked on a whirlwind romance not long after meeting on the film's set, in spite of the fact that they were both involved with other people at the time. After less than a year of dating, Ball and Arnaz decided to get married in 1940- there was just one issue, a fact that the two decided to neatly hide on their marriage certificate. 
Why did Lucille Ball and Desi Arnaz lie about their age difference?
Ball and Desi Arnaz seemed like the perfect match in every way – save for the fact that there was a six-year age gap between them. As reported by Us Weekly, Ball was six years Arnaz's senior. In order to avoid a scandal, since an older woman marrying a younger man would have been taboo at the time, Ball and Arnaz both listed their birthdates on their marriage certificate as 1914. 
Unfortunately, Ball and Arnaz experienced a lot of problems during the early years of their marriage, from miscarriages to infidelity. Ball, determined to make the marriage last, pushed for the two of them to work together, on a television project that would later become I Love Lucy. 
Lucille Ball and Desi Arnaz's marriage was groundbreaking in several ways
Although Ball and Arnaz had a troubled marriage in many ways, their onscreen and offscreen union broke some long-standing taboos and forged new ground. Notably, their marriage in I Love Lucy was the first example of interracial marriage in a high-profile TV show.
Additionally, Ball became the first woman to have her pregnancy featured in a television storyline. Even though the network didn't like the idea of showing a pregnant woman on TV, and banned the show from actually using the word "pregnant," the storyline where Lucy learns she's expecting became one of the most beloved in the show's history.
Ultimately, Ball and Arnaz divorced in 1960, after two decades of marriage. The two would remain close until Arnaz's death in 1986, and Ball always gave her ex-husband props for being such a hard worker, and for doing so much to make I Love Lucy a worldwide success.