Lucille Ball Had a Lot of Moxie: Carol Burnett Admired Her Boldness
Lucille Ball is best known for her long-running lead role in the classic sitcom I Love Lucy.  Ball rose to stardom in the 1950s — when Hollywood was male-dominated and male-run. Women often had little say in the production process, but Ball stood up against the sexism running rampant back in the day (and that which has only improved so much since then). As a mentor to Carol Burnett — who she helped snag her first CBS special Carol+2 — Ball taught the then-up and comer a great deal by doing.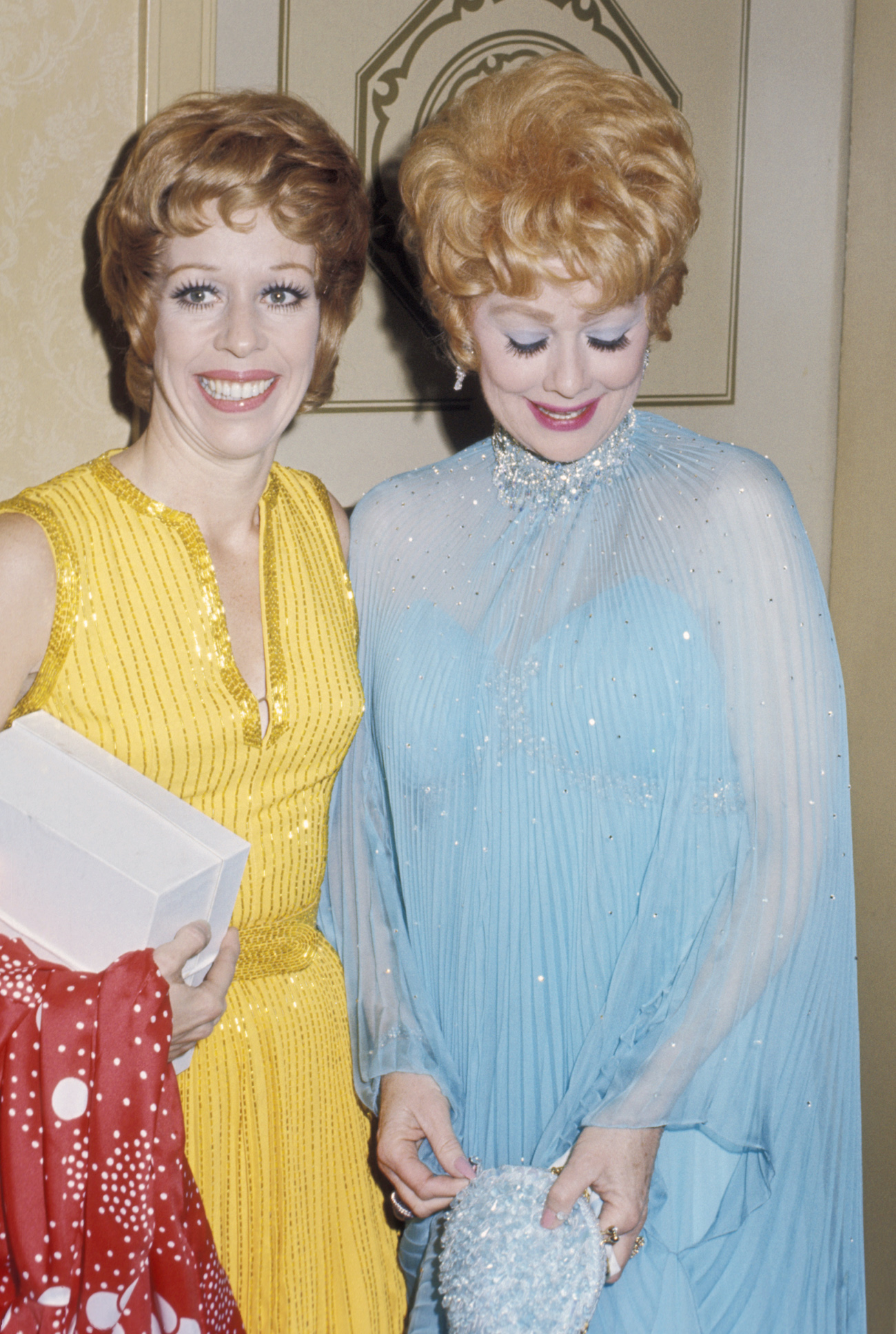 Today, Carol Burnett is best known for her comedy-variety series The Carol Burnett Show, which ran for 11 seasons from 1967 to 1978. However, before taking the world by storm as Mrs. Wiggins and Alice Portnoy, she appeared in a handful of TV shows and in the Off-Broadway and Broadway production of Once Upon a Mattress. 
Ball came backstage to greet Burnett one night during the Once Upon a Mattress Broadway run and told the star to let her know if she ever needed anything, as Biograpahy.com notes. When Burnett needed a famous A-lister for her first TV special, Ball said yes without hesitation, and the rest is history. They went on to boast a close friendship and mentor-mentee relationship for decades. Burnett also got to observe Ball use her power and influence to stand up against a male-dominated Tinseltown. 
Burnett looked up to Lucille Ball
According to Biography.com, "Even as Burnett was achieving huge success on her own, she still looked up to Ball —especially as a fellow woman in the male-dominated entertainment industry. Ball was willing to assert herself — she was fearless in the face of adversity. Burnett shared, "She was able to say things that she felt like a guy would…"
Ball had no hesitations telling writers that a sketch stunk or needed a little bit of work to really get the laughs. And, as someone who proved her comedic chops, many heeded her advice. 
How Lucille Ball earned an "s" on the end of her last name 
Burnett recalled a story that Ball told her about the time those working on I Love Lucy added an "s" to her last name. Burnett recalled that Ball "told them in no uncertain terms what was wrong with that script and how to fix it…Then she took another drink and said, 'And, kid, that's when they put the 's' on the end of my last name.'"
Ball and Burnett frequently appeared on each other's shows and had a great friendship until Ball died in 1989 on April 26, which also happens to be Burnett's birthday.