Lucille Ball's Daughter Said She 'Didn't Want for Anything' During Her Childhood – Except 'Time With Our Folks'
Comedy icon Lucille Ball and her husband Desi Arnaz became Hollywood's golden couple on I Love Lucy. The superstar duo had two children – daughter Lucie and son Desi Jr – when they were at the height of fame. Though Ball had longed to be a mother, her daughter revealed that the famous redhead and Arnaz spent most of their time at the studio.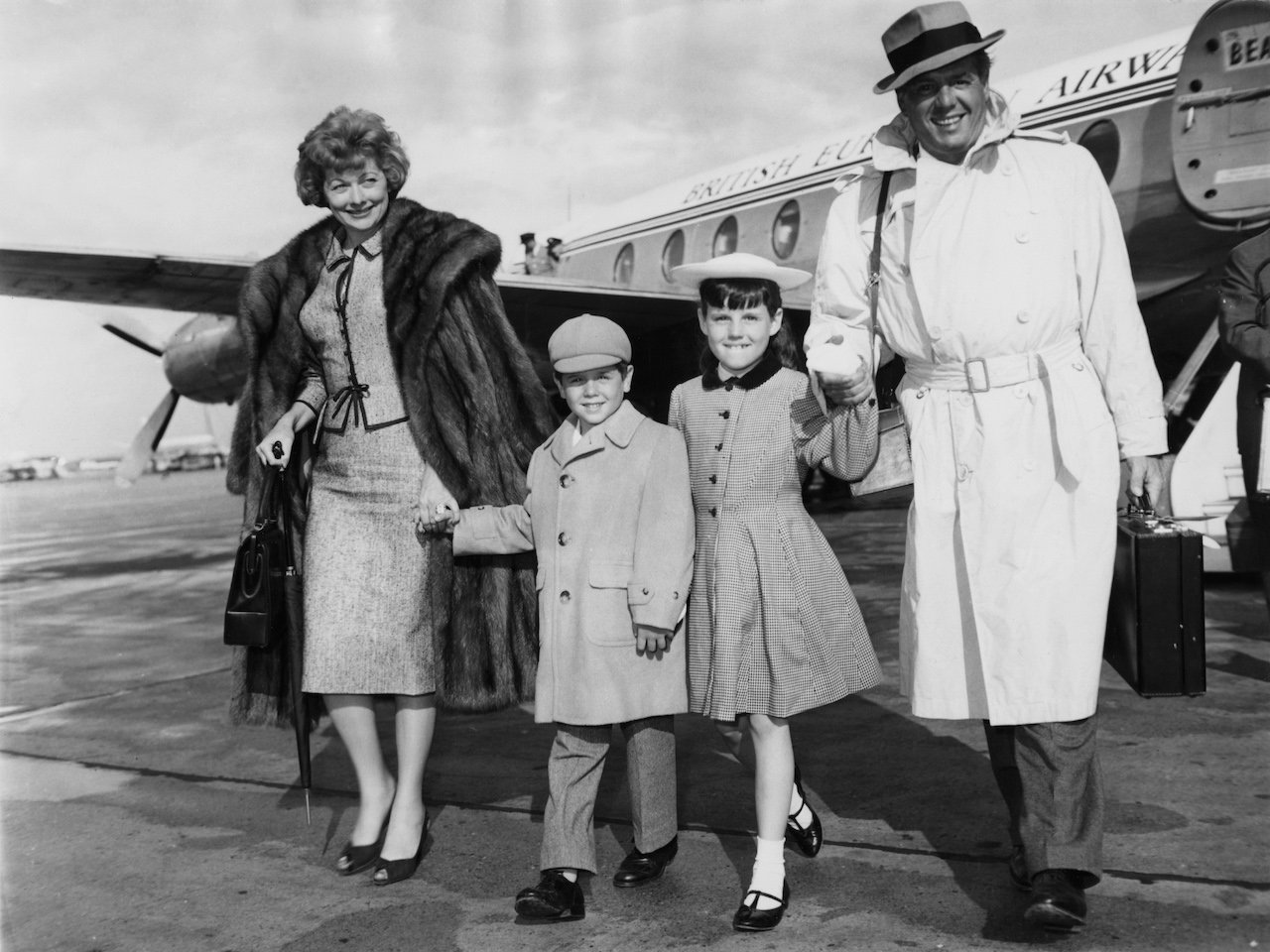 Lucille Ball often sought advice on parenting
Lucie previously shared that her mother would frequently speak to famous friends like Debbie Reynolds and Dean Martin's wife Jeanne to get some insight on motherhood. Ball felt that her time as a mom was limited since she had children later in life. Lucie noted that Ball's biggest challenge was relating to her kids.
"I always felt that [Ball] may have thought, 'Jeez, I had kids really late and I don't have much time, and so I have to shove all this information in their brain,'" Lucie told KCRW. "And some of the other people she talked to — men too — would say, 'How do I get [along with] my kids? I just like to spend time with them. … I just like to sit with them and listen.' … And I thought, 'That's the one thing that she didn't find a way to do really.'"
Ball's father died when she was just 4 years old. The actor had to stay with her grandparents in order for her mother to work, making for an unorthodox upbringing that left Ball with no true example of traditional motherhood.
"From a very young age, she had to be very responsible, to take care of all the stuff plus her younger brother," Lucie explained. "And so she didn't have much of a happy-go-lucky, bonded childhood with her own mother. So when she decided to have kids, she was kind of flying blind, as most of us are."
Lucie Arnaz said to 'Be careful what you wish for'
When reflecting on her own childhood, Lucie acknowledged that she and her brother were well provided for when it came to material things. Yet the one thing they wanted from their parents wasn't available. 
"What I can tell people is that we lived very similar lives to your lives," Lucie said, according to WTOP. "Sure, they were stars and had a fancy house in Beverly Hills. We didn't want for anything … except time. We wanted for time with our folks." 
Ball and Arnaz divorced in 1960, with the famous redhead attributing their marital issues to Arnaz's infidelity and heavy drinking. While many may assume that Lucie and Desi Jr. lived a charm life as the kids of two major celebrities, Ball's daughter gave fans a reality check.
"Any child of two working parents, from a broken home, or had alcoholism in their lives can identify with that," Lucie shared. "I just want to tell people to be grateful for what you have. The grass is not always greener. Be careful what you wish for. You don't know what other people are going through. Everybody has their own story."
Lucille Ball and Desi Arnaz 'worked all the time'
During their 20-year marriage, Ball and Arnaz built their successful television studio, Desilu Productions. Between running an empire and maintaining their onscreen stardom, the couple was rarely at home with their kids.
"My brother and I were home and my parents worked all the time," Lucie recalled. "We didn't get to see our folks, so that sucked. Then there was divorce and what caused it, so that sucked." 
Despite her parents' flaws, Lucie noted their tremendous success and unbreakable bond.
"They were great people, incredibly talented people, geniuses in their own right," she remarked. "I truly believe they loved each other; they just had problems and no way to figure them out. We lived through that."