Lucille Ball's Daughter Shares the Life-Changing Advice She Got from 'I Love Lucy' Alum Vivian Vance: 'Don't Let That Happen To You'
Vivian Vance of 'I Love Lucy' gave some words of wisdom to Lucille Ball's daughter Lucie that made a significant impact on her life.
Known for her hit sticom I Love Lucy, Lucille Ball went on to star in two more TV comedies – The Lucy Show and Here's Lucy. Bringing her kids – Lucie and Desi Jr. – from her marriage to Desi Arnaz on board as cast members, Ball had her children portray her onscreen offspring on the show.
Ball's longtime sidekick Vivian Vance co-starred on The Lucy Show for several season and made guest appearances on Here's Lucy. After being typecast as her former character Ethel Mertz for many years, Vance gave Lucie some vital words of wisdom regarding her career aspirations.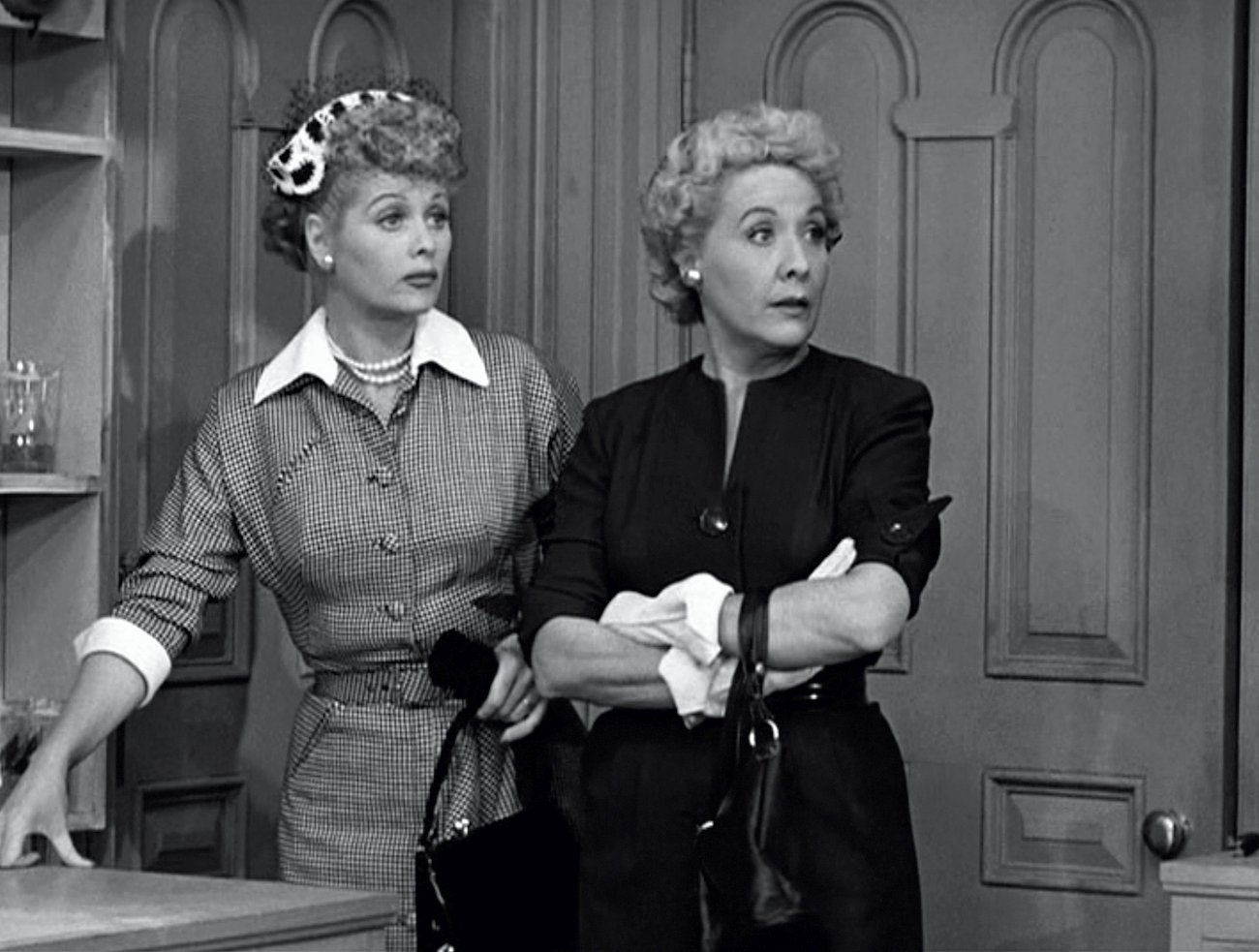 Vivian Vance's contract demand on 'The Lucy Show'
When Ball decided to launch her second sitcom The Lucy Show in 1962, she tried to recruit Vance to join the cast. On her fourth marriage and living in Connecticut, Vance didn't want to relocate and was hesitant about signing on for another TV role. She began to reconsider when she realized that certain requirements she had to meet in the past for her Ethel Mertz character wouldn't be necessary.
"Unlike her I Love Lucy years, she would no longer be contractually obligated to remain 20 pounds overweight for filming," Coyne Steven Sanders and Tom Gilbert revealed in their book Desilu: The Story of Lucille Ball and Desi Arnaz. Vance would "be allowed a more flattering wardrobe in contrast to her frumpy, drab Ethel Mertz garb."
Arnaz and Ball maintained a solid friendship and business partnership following their divorce. Remaining head of Desilu Productions and taking on the role of executive producer for The Lucy Show, Arnaz was presented with a negotiating point from Vance in order to commit to the series.
"Before the contract was signed, I had a talk with Desi," Vance recalled, taking a stance to be separated from her iconic I Love Lucy character. "'I'll come back,' I said, 'but I want a clause that says my name will be Vivian.' … He had run up against a similar problem as mine with Ethel. For nine years, he'd been Ricky Ricardo and lost his own identity."
Lucie and Desi Jr. join 'Here's Lucy'
In Ball's third sitcom Here's Lucy, Ball played a widow with two teenage children, played by Lucie and Desi Jr. Ball's daughter recalled feeling liable for her mother's success on the show.
"I felt totally responsible for Lucille Ball being on television or never being on television again," Lucie revealed. "And that the world would hate me if I said no."
At the time, Lucie was considering a career in acting and didn't want to jeopardize her future opportunities if the show was a flop. Ball gave her word that she would protect her daughter's reputation.
"'I'll make a deal with you,'" Lucie said her mom told her. "'We'll do one season, and if the reviewers and the word of mouth are that the kids aren't adding anything to the show, I promise I will have you written out cleverly. You'll have a lovely exit, and I'll continue on."
'I Love Lucy' alum warns Lucie Arnaz of career choices
Though Vance wasn't a regular cast member, she had an annual guest appearance on Here's Lucy. Lucie recalled a significant conversation during one of her visits.
"[Vance] knew that when I was in grammar school and in high school that I just loved doing plays and musicals," Lucie told Gold Derby in June 2020. "She asked me one time, 'What are you doing on your hiatus when you're not doing this show?' … And I said, 'Oh, we go to Hawaii and sometimes we go to Mexico!' She said, 'Wait a minute. Stop. You're not gonna spend the rest of your life stuck on a television series, are you?'"
The former I Love Lucy star went on to warn the young actor that getting typecast on a sitcom could prevent her from reaching her theater goals.
"I started thinking, 'You know, when they found Vivian [for I Love Lucy], she was doing legit stage shows, and now she's Ethel Mertz for the rest of her life,'" Lucie realized. "She can't go back and do Who's Afraid of Virginia Woolf and be taken seriously anymore. It's too different. So she said, "Be careful. Don't let that happen to you. When you have a chance, you get back to the theater.'"
Lucie took the veteran actor's advice and credited Vance for directing her career path.
"I immediately started auditioning for summer stock and regional theater," Lucie remarked. "[I] got a national tour, and three years later I was on Broadway doing They're Playing Our Song and just went on and on like that. Thank God she said that."