Lucille Ball's Daughter Suspected This Reason for Her Mom Saying 'Don't Go To College'
Lucille Ball and Desi Arnaz were Hollywood's golden couple when they starred on I Love Lucy from 1951 to 1957. The two divorced in 1960, having to co-parent their two children, Desi Jr. and Lucie.
After splitting from Arnaz, Ball launched two other sitcoms and recruited her kids for the cast of Here's Lucy. When her daughter began looking toward college, Ball discouraged her from going. Lucie revealed her personal theory on why her mother preferred her to stay on the show.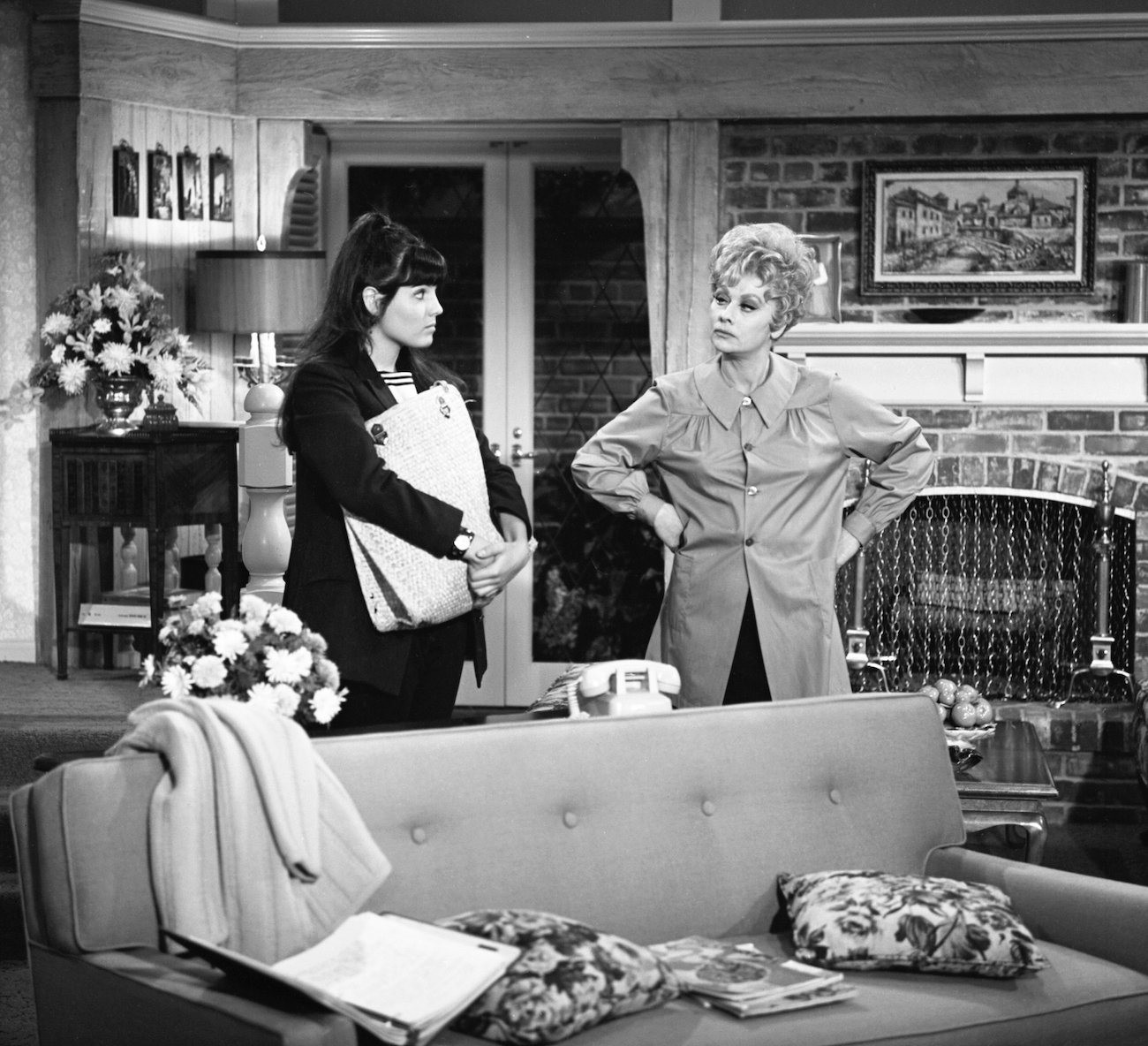 'I Love Lucy' star Lucille Ball was 'scared'
Lucie recalled her mother's sitcom The Lucy Show coming to an end in 1968, just as the famous redhead was gearing up to start production on Here's Lucy. The Broadway star noted that Ball liked to have her children nearby.
"My mother was changing series," Lucie told Smashing Interviews in 2013. "She wanted us to be closer to home."
When a mass shooting happened on May 4, 1970 at Kent State University in Ohio, Ball became fearful of Lucie going off to college despite her daughter's desire to get her degree.
RELATED: 'I Love Lucy': Lucille Ball Had an Unusual Reaction After Reading About Desi Arnaz's Infidelity
"I think she was scared that if I went to college, I'd get shot because it was the year of Kent State," Lucie recalled. "I'm not kidding. … when I think about it now, that's what happened. She'd say, 'You're gonna get shot if you go to college! Don't go to college! They're going to shoot you!'  I swear to you."
Lucie Arnaz put off going to college
Wanting to gain experience in performing, Lucie planned on pursuing her academics at a later time.
"She was changing her format and asked us to go on the show, and I thought, 'Well, it's a live audience, and I like live audience stuff, so maybe I can learn something,'" Lucie recalled. "'Then I'll go to college. I'll go to Northwestern, and I'll study theatre.' That was the plan. And the show went well."
The series was on the air until 1974. Thanks to the advice of Ball's former legendary co-star, Lucie made a priority of getting theater work during her breaks from Here's Lucy.
"I was there 6 years, and at summer vacation time, I wouldn't go to Mexico and Hawaii and all the other places that everybody else went," she explained. "Vivian Vance would say to me, 'Listen. When you get a chance, you've got to get back to the theatre. I know you love the theatre. Get back to live performing. Don't let that lapse.' So I'd go audition every chance I got for summer stock."
Lucille Ball's daughter hit broadway instead of the books
Arnaz kept getting opportunities to perform on stage, which ultimately led to her big break on Broadway.
"I did several years of that, and then that led to an audition for Michael Bennett for the first national company of Seesaw with Tommy Tune and John Gavin," she explained. "I did that for 6 months on the road, and I did Annie Get Your Gun at the Jones Beach Theatre on Long Island … which led me to my audition for Neil Simon and Marvin Hamlisch in They're Playing Our Song, and boom – I was doing theatre."
In the midst of pursuing her dream, Lucie's plans of higher learning got sidelined – permanently.
RELATED: 'I Love Lucy' Biopic Casts Marvel Actor as Fred Mertz
"It was like, 'Oh wait! I forgot to go to college,'" she remarked. "I worked and worked and worked."
Following in her father's musical footsteps, Lucie later transitioned to concert performing.
"I just switched gears a little bit," she said. "I went back to Broadway every once in a while for a small period of time, but basically, my heart was in concerts, and that's where I've been ever since."