'Pretty Little Liars' Alum Lucy Hale Expects Her Partner to 'Elevate' Her Life
Pretty Little Liars actor Lucy Hale has been in the entertainment biz for most of her life. She's currently 31 years old, but she landed her first acting gig when she was just 15. Hale had a part on an episode of Ned's Declassified School Survival Guide in 2005, and her career grew from there. Hale had bit parts here and there and starred in shows that never really took off. In 2010, five years after her acting journey began, she landed the role that would make her an industry insider, with Pretty Little Liars. But because Hale started acting so young, all of her relationships have played out in the public eye. Hale recently opened up about what it's like to be single, and she makes it sound great.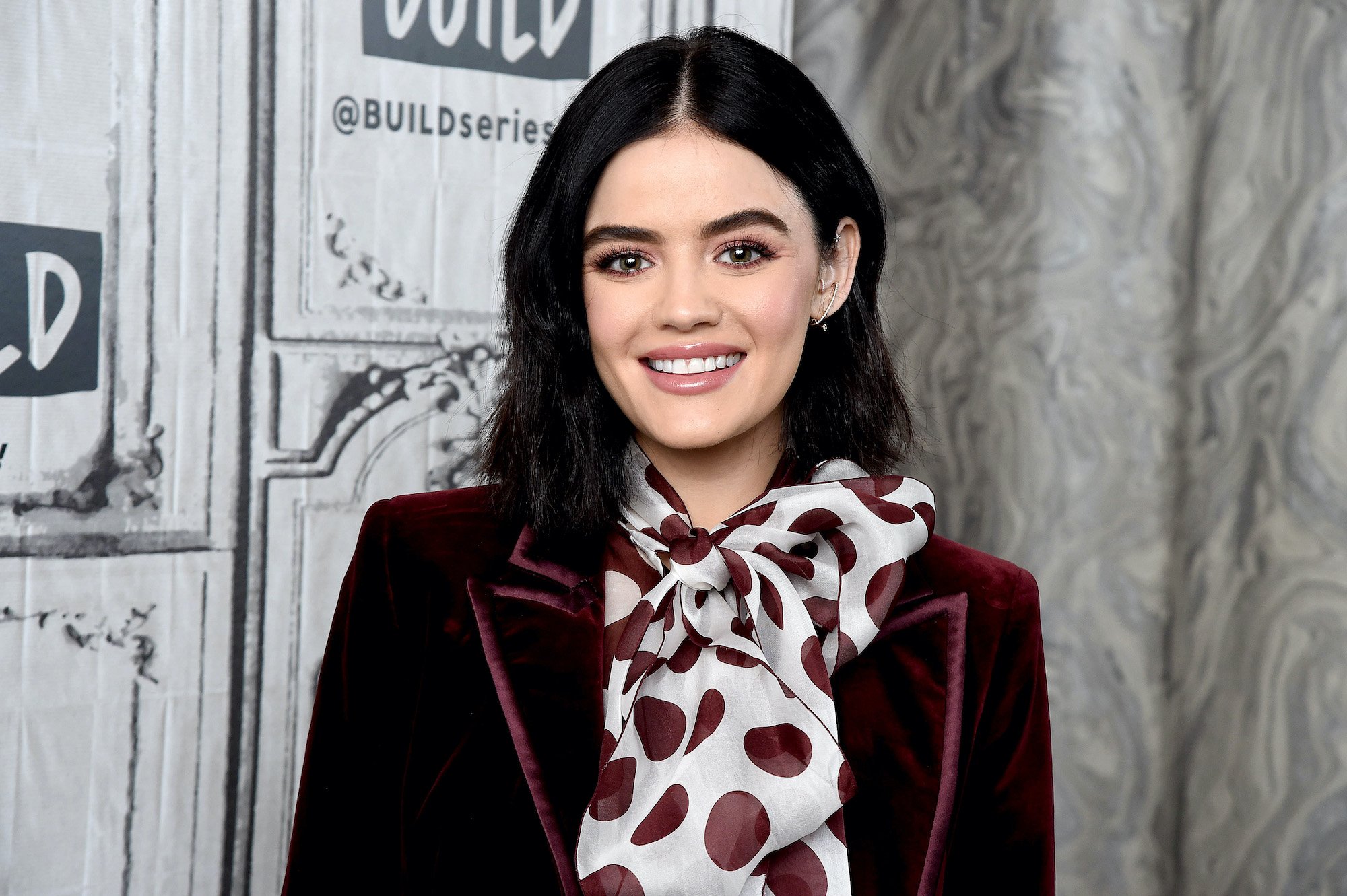 Lucy Hale loves being single
Hale told Cosmopolitan in March of 2020 that learning to be single is one of the best things that ever happened to her. She's tired of being in a relationship just for the sake of being in a relationship. Hale wants something more out of a romantic partner at this stage in her life. If she's going to be serious, she wants it to be with someone that makes life even better. And that's a hard hurdle to clear. According to Hale, being single rocks.
If she is going to be with a new person, it better be someone great. Hale says "When I was younger, I was constantly wanting to be with or date someone because I was so deathly afraid of being single or by myself. Now, I'm at the point where if I meet someone, they better really elevate my life, because I love being single." And Hale deserves some time to be single. She's spent most of her career being linked to a long series of musicians and actors. 
Lucy Hale spent her entire 20s in a series of relationships 
Hale has a long relationship history. As she explained to Cosmopolitan, she was afraid to be single when she was younger. The first relationship to be picked up by the media was with David Henrie. According to Elite Daily, the two were linked between 2007 and 2009. Hale was only 17 when they got together, but despite the fact that they were just teenagers, Hale and Henrie were being asked about their relationship by the media. The two met when Hale appeared in a few episodes of Wizards of Waverly Place, which Henrie starred in. 
From there, Hale was linked to a new musician or actor every other year. In the beginning, Hale confirmed a lot of these relationships publicly. Now, Hale is still being linked to various people, but it seems like she's sticking to casual dating. Hale hasn't confirmed a relationship for a while, even though she's been spotted out and about with a few guys. 
There are rumors Lucy Hale is dating Skeet Ulrich 
Most recently, Page Six reported that Hale was seeing kissing actor Skeet Ulrich. Neither Hale nor Ulrich have confirmed that they were together, much less that they're in a relationship. Ulrich and Hale are both CW stars, which may be how they met. Ulrich is on the CW's infamous Riverdale, while Hale held the title role in Katy Keene. 
Ulrich and Hale have a sizable age gap. He's in his 50s, and Hale is 31, meaning he's a good 20 years her senior. Most of Hale's other relationships have been with guys around her own age, so it's possible she's enjoying the company of someone more mature. If Hale doesn't confirm this relationship, it's safe to say that even if she's dating Ulrich, it's just casual. Based on what Hale told Cosmopolitan, she's not going to settle for just anyone.