What is Lucy Hale's Real Name?
It's not uncommon for actors to go by stage names that are completely made up or inspired by their childhood, but more often than not, it's a name they've always gone by, even if it isn't their real name. This is the case with award-winning actor and singer Lucy Hale, who has recently revealed that she has always been called 'Lucy' despite it not being her first name. What's more, there's also a sweet backstory to her first and middle name that will make you adore her parents for being so accommodating to family.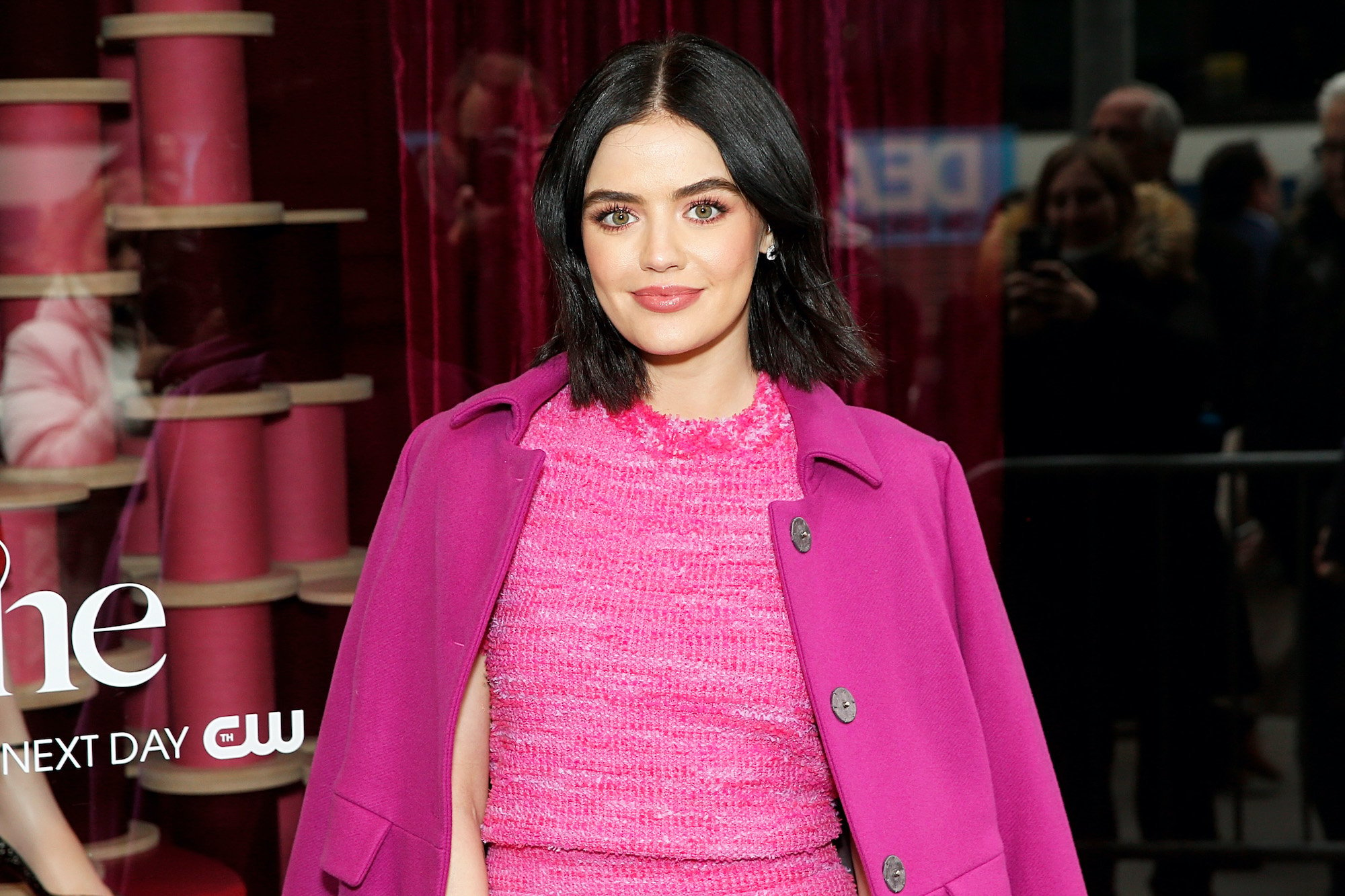 Lucy Hale is a talented actor, singer, and TV personality 
Before Hale was praised and adored for her role in shows like Pretty Little Liars and Katy Keene, and movies like Scream 4 and Fantasy Island, she had dreams of a thriving musical career. In fact, she started her rise to fame in Hollywood with an American Juniors' win that jump-started her solo career with Hollywood records. 
Although she has said many times that music is her first love, the "Road Between" singer took a step back and focused on her acting career. "It was really hard for me to embrace the touring part of it [after my last album]," Just Jared Jr. reports Hale saying. "Performing live made me a very anxious person all the time, so I was like, 'Why am I putting myself through that if it's making me a hot mess?'" She continued, saying, "At the end of the day, it's still my hobby … I love music more than anything. I'd love to make another album and then obviously [sing] through acting jobs."
What is Lucy Hale's real name? 
Hale has gone by many names since snatching up so many great roles on the big and small-screen, but as it turns out, 'Lucy' isn't actually her real name. In fact, it's a shortened version of her middle name 'Lucille.' It seems the Pretty Little Liars star has been fibbing about more than Aria Montgomery's deep, dark secrets.
In a 2016 interview about a then-new PLL season, Jimmy Fallon called Hale out for 'not really lying but not really telling the truth' about her name on his show. "Well, let me explain! Karen is actually my first name," the Hollywood star admitted. Her whole name is Karen Lucille Hale, and it actually has a pretty sentimental meaning behind it.
What does Lucy Hale's full name mean?
During a WIRED Autocomplete Interview, the Fantasy Island star went through a series of Q&A's using Google's most searched questions about herself. When asked about her middle name, Hale admitted her real name is Karen and gave the adorable meaning behind both. "My full name is Karen Lucille Hale. People always think I'm lying. I'm not," she responded.
"Karen was a grandmother. Lucille was a great-grandmother. I think it's like a southern thing. My mom was trying to keep all the women in the family happy, but I've always gone by Lucy ever since I was born." In all honesty, after so many years of seeing 'Lucy' on films and shows, it can be hard to see the Riverdale star as a 'Karen,' or any other name for that matter. Still, it's adorable and a little funny that her mother named her after family members just to appease everyone. Lucy Hale is just fortunate there weren't worse names in the family.