Lucy Liu Once Claimed To Have Been Intimate With a Ghost
More than 20 years ago, Asian-American actress Lucy Liu captivated audiences playing the part in the dynamic trio in a remake of the '70s classic Charlie's Angels. For the past seven years, the petite spitfire has personified the role of Dr. Joan Watson on the acclaimed CBS television series, Elementary.
According to IMDb: "Her hectic schedule doesn't leave much time for romantic intrigue, but Liu says she prefers to keep that side of her life uncluttered." She may not have time for a significant other, but her ghostly encounter suggests otherwise.
Who is Lucy Liu?
The Asian-American actress has broken out of playing only ethnic parts to take on leading roles. A native of New Yorker, born to immigrant parents, the 51-year-old actress has found a way to work in Hollywood on her own terms.
In 1990, after moving to Los Angeles to pursue a career in acting, Liu landed her first role as a waitress on Beverly Hills, 90210. She continued in the industry with numerous walk-on parts in television series. Liu broke into film in 1996 when she worked alongside Tom Cruise in Jerry Maguire.
RELATED: Lucy Liu Says The New 'Charlie's Angels' Is 'Wonderful'
A year later, Liu received her big break when she won the part of angry lawyer Ling Woo on the television drama series, Ally McBeal. Liu went on to work in blockbuster films such as Shanghai Noon, Charlie's Angels, and Kung-Fu Panda. Liu reportedly earned $5.5 million for her role as an assassin in Quentin Tarantino's Kill Bill: Vol. 1 film. 
In 2012, the successful actress started working on Elementary, a modern-day take of Sherlock Holmes. Liu appeared in 154 episodes of the Emmy nominated show until it ended in 2019. The multi-talented Liu can currently be found starring in the CBS dark comedy series Why Women Kill.
Liu's personal life and romantic history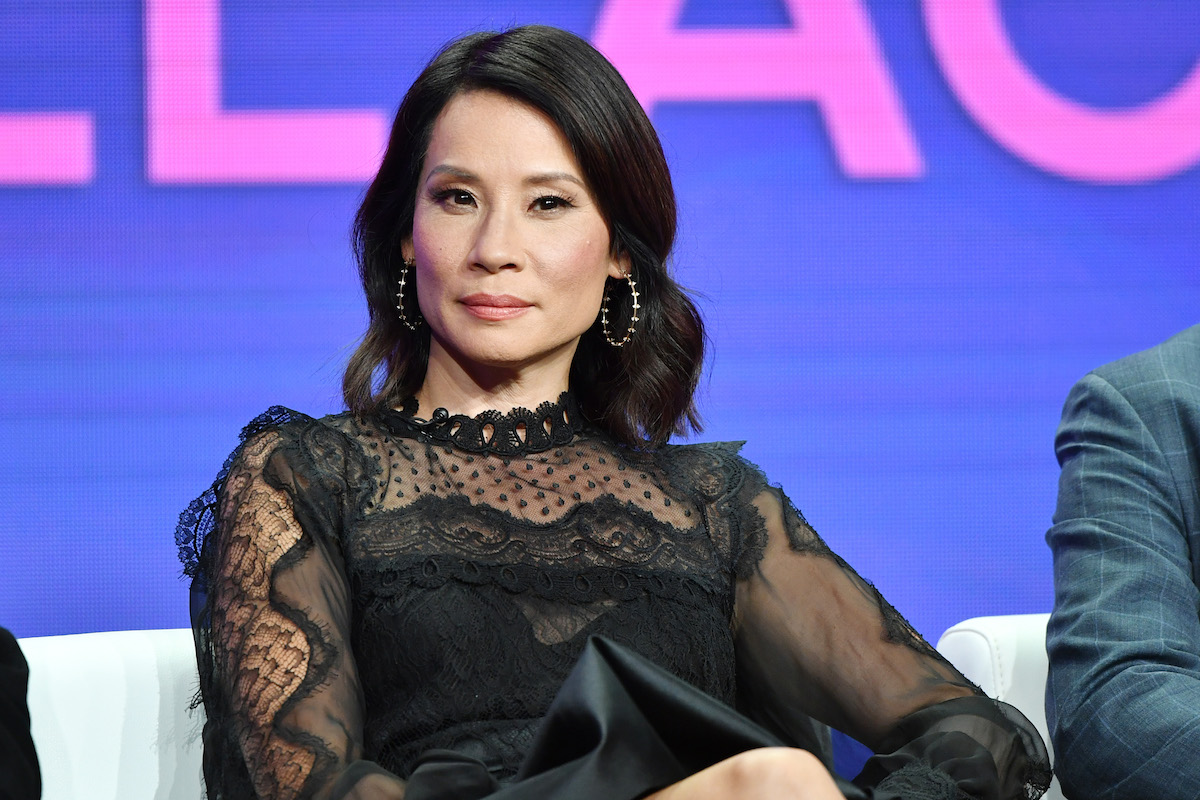 Much like her professional career, Liu's personal life is equally intriguing. She has dated several famous men and was close to marrying director Zach Helm in 2004.
Liu had a serious relationship with Will McCormack and then dated an Israeli-American tycoon. She was even connected to A-lister George Clooney back in 2000.
In 2015, the Elementary actress announced the birth of her son, Rockwell Lloyd. She chose the untraditional route of using a gestational surrogate so that her child would be biologically related to her.
At the time, she told Yahoo Celebrity that people had mixed reactions about her use of a surrogate and felt that some people needed to judge her. The single mom expressed that she is a single parent by choice, making a decision that was right for both her and her son.
The 1999 interview that revealed her unusual ghostly encounter
Even Liu's dreams are unique. In 1999, she told US Weekly that she was trying to take a nap on her futon when: "some sort of spirit came down from God knows where and made love to me."
She explained: "It was sheer bliss. I felt everything. And then he floated away."
Believe it or not, Liu isn't the only celebrity who claims to have had sex with a ghost. The phenomenon was normalized in the romantic scene in Ghost when Demi Moore and Patrick Swayze reconnect in her dreams after his untimely death. These unusual occurrences, referred to as Spectrophilia, are a type of hallucination that dates back to the 13th century.
Anna Nicole Smith once told a men's magazine: "A ghost would crawl up my leg and have sex with me." She claimed that she wasn't dreaming because it happened every night.
Ghostbuster Dan Aykroyd admitted to Esquire magazine that he used to cuddle with a male ghost. Popstar sensation Ke$ha claims that her hit song "Supernatural" was inspired by "having sexy time with a ghost."
In the 1999 interview, Liu said that the ghost she was intimate with now watches over her. Not everyone can say they have a guardian ghost!