Luke Combs Net Worth in 2019
Country music star Luke Combs has reached a career high point. His rich, deep vocals and friendly, approachable nature have combined to propel him to the top of country music charts. Fans love his songs, "Hurricane," and "She Got the Best of Me," soulful tunes that stand as a nice contrast to some of the more raucous music coming out of Nashville.
Read on to learn more about the beloved singing sensation and his surprising net worth!
How did Luke Combs become famous?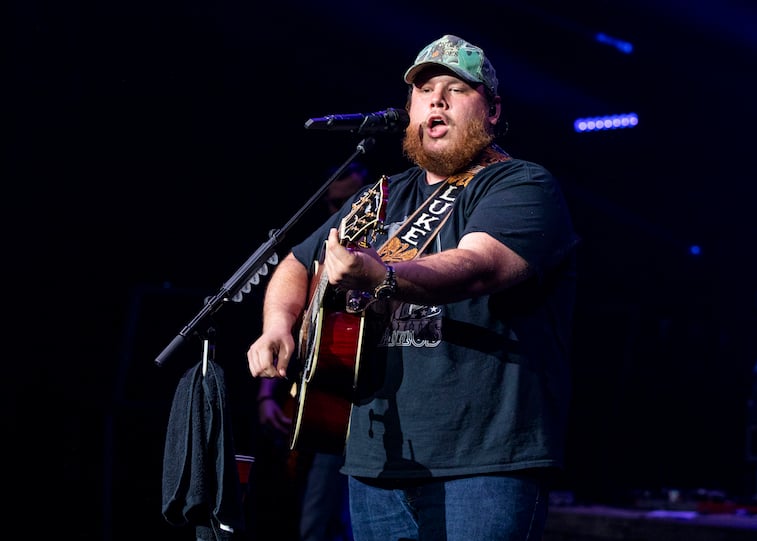 Luke Combs was born in 1990 and spent his childhood in the beautiful state of North Carolina. From a very early age, he knew he wanted to pursue music as a career and performed as a vocalist all throughout high school. Ultimately, Combs dropped out of college and moved to Nashville, Tennessee in order to concentrate on his music career.
Combs started making a name for himself in 2014 when he released his EP, "The Way She Rides." He released another EP titled "Can I Get an Outlaw" later that same year, with his hit single "Hurricane" climbing the charts rapidly. Eventually, "Hurricane" reached number one on the country music charts, with fans clamoring to hear the tune over and over again.
Luke Combs released his very first album, "This One's For You" in June 2017. The album was an immediate hit, and singles from it included such country music staples as "One Number Away" and "When It Rains It Pours." Combs was quickly becoming one of the most popular new stars in country music and his concerts were selling out all over the country.
What is Luke Combs' net worth?
Last year, Combs re-released his debut album and added several new tracks for fans. "Beautiful Crazy" was one of the new songs on the album and was a standout, charting quickly and getting lots of airplay on country radio stations. Combs' music also has a lot of crossover appeal, with many pop and easy listening stations playing his music in addition to country stations.
Combs continues to stand well above his competition, and as a recent news article pointed out, Combs' music has more streams and downloads than almost any other country music star. He's even beating out iconic performers like Chris Stapleton and supergroup Dan + Shea.
All of his album sales, streams, downloads, and positive press have added up to a seriously impressive salary – as of 2019, Luke Combs' net worth is around $5 million. That's especially great considering that Combs is such a newcomer to the music scene, and only released his first album two years ago.
Combs is humble and happy
In June 2019, Combs received one of the biggest honors that the country music world can bestow – an invitation to join the Grand Ole Opry. Even though Combs has definitely made it big, he's still a very humble celebrity. In a recent interview, Combs reiterated the importance of being nice to people and attributes his success to the example set by his parents.
He claimed that one of the best parts of his new life is being able to give back to his parents by taking them on trips to exciting new places and helping them out with bills.
One thing that Combs isn't stressing about just yet is exact timelines for his next album – while he's been teasing fans with snippets of new songs on social media, he has not yet announced any release dates for a new album or EP.
Stay tuned to Showbiz Cheat Sheet for all the latest in music news, including up-to-the-minute information on Luke Combs!