Luke Combs Was Rejected By 'The Voice'
Luke Combs is one of the biggest country music stars in the business today – a man known for songs like "Beautiful Crazy" and "Hurricane." Combs has been a mainstay in the country scene for several years, and his peers have recognized his achievements on many occasions, with Combs receiving two Grammy Award nominations and four Academy of Country Music Awards.
While many country music fans can't imagine Nashville without Combs' contributions, there was a time when the star struggled to receive his big break – and at one point, early in his career, Combs was actually rejected by The Voice.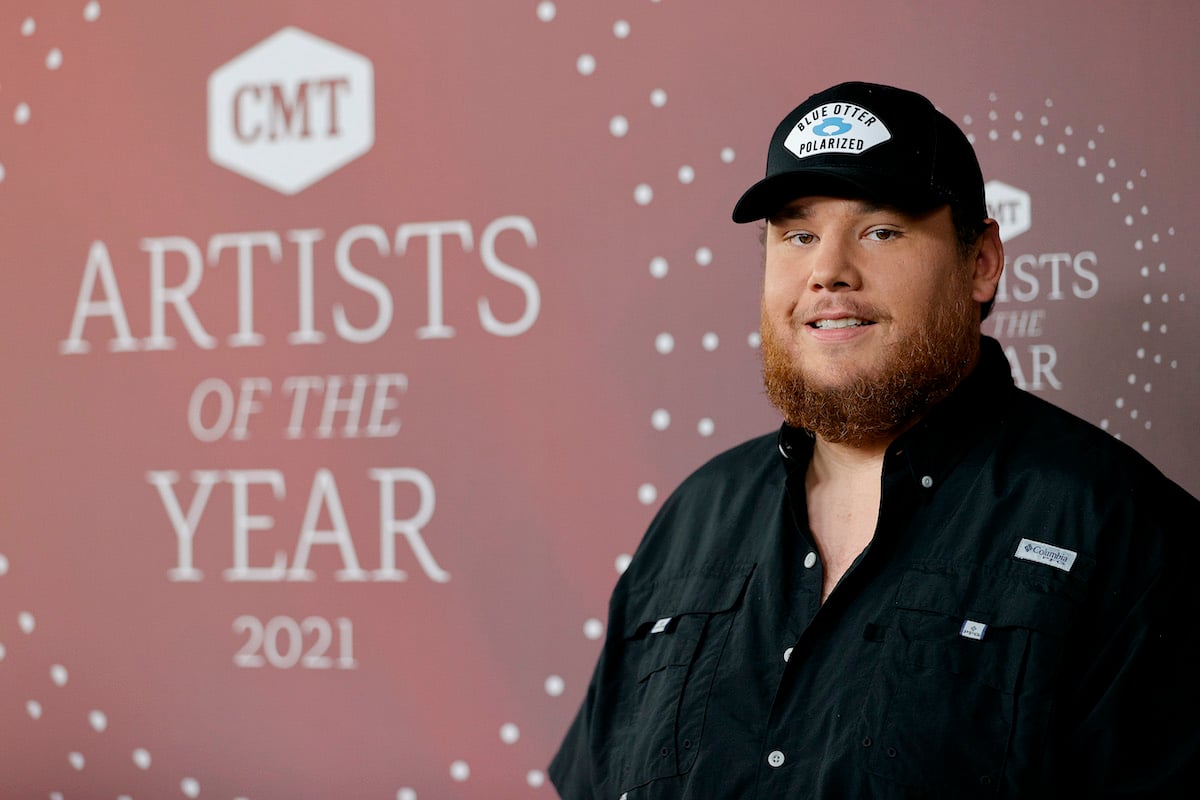 What did Luke Combs say about being rejected by 'The Voice'?
Luke Combs showed promise as an entertainer at an early age – and even when he was attending college at Appalachian State University, he was working hard on furthering his career. He sang at local bars, and eventually, he decided to try out for the popular singing competition show The Voice.
As Combs told Whiskey Riff, "I was on spring break a few years ago when The Voice was having auditions in Atlanta, Georgia. In my audition round, I was the only guy and you get about thirty seconds to sing. I made it to the next round that was at a studio, and then made it to the next cut."
As reported by Country Now, Combs described how "They had four audition cities and narrowed it from about 10,000 to 200 people. Then you don't know if you made it to the show for a few months." While Combs made it through the first round with the producers of the show, he received a letter saying that he wasn't "interesting" enough to go on television. Still, Combs admitted that the process gave him the confidence that he needed to continue his pursuit of a music career. 
When did Luke Combs get his big break?
Combs eventually moved to Nashville to improve his chances of landing a record deal. While it was a long climb to the top for Combs, his 2016 single "Hurricane" was a hit, introducing the performer to millions of fans. In June 2017, Combs released his debut studio album, This One's For You. According to Billboard, the album eventually reached number four on the Billboard 200.
In the years that followed the release of his debut album, Combs performed and toured extensively, raising awareness of the album and earning new fans all over the world. In 2019, Combs released his second studio album – and in August 2020, Combs' married his longtime girlfriend, Nicole Hocking. Combs and Hocking have been together since 2016, and have stepped out together many times to various awards shows and special events.
What's next for Luke Combs?
These days, Combs is not only preparing to welcome his first child with his wife, but he is also working on his third album. The album, which is set to be released on June 24, will feature a host of new songs. Combs recently took to Instagram to discuss some of his new tunes, writing, according to Whiskey Riff, "Crazy thing is, I've only ever posted about or played live 6 of the 12 songs on the new album, so y'all have never heard half of the songs…"
One of the songs on the new album is "Tomorrow Me," one of his latest hits, along with tunes like "Family Tree" and "When It's Raining." For Combs, who has not only managed to weather a pandemic and several career setbacks, things are going swimmingly.
RELATED: Luke Combs Made $200 From His 1st Show: 'That Was More Money Than I Made at Both of My Jobs'