Why Luke Dunphy Called Gloria a 'Coal Digger' Instead of a 'Gold Digger' on 'Modern Family'
Believe it or not, there was a time when Gloria didn't feel accepted by her new family. Although Claire Dunphy and the other characters on this comedy series assure her it's all in her head, one name from Luke reaffirms her doubts.
What is a "coal digger?" What happened between Claire Dunphy and Gloria Pritchett during the first season of Modern Family? Here's what we know about these characters and their rocky relationship.
Gloria is Jay Pritchett's second wife
This cast is one big modern family. There's a couple in the LGBTQ community, there's a crazy grandmother, and there's even two immigrants who join the family through marriage.
Gloria and Manny are two of the main characters who appear throughout this series. Gloria, a former taxi cab driver marries closet company owner, Jay Pritchett, and moves into his house with her son, Manny. Manny is in the same grade as one of Jay's grandkids, named Luke.
Although the two love each other, Gloria wasn't always accepted by some members of the Dunphy-Pritchett clan. That includes Claire Dunphy, the daughter of Jay, who  called Gloria a "coal digger" once, according to Luke.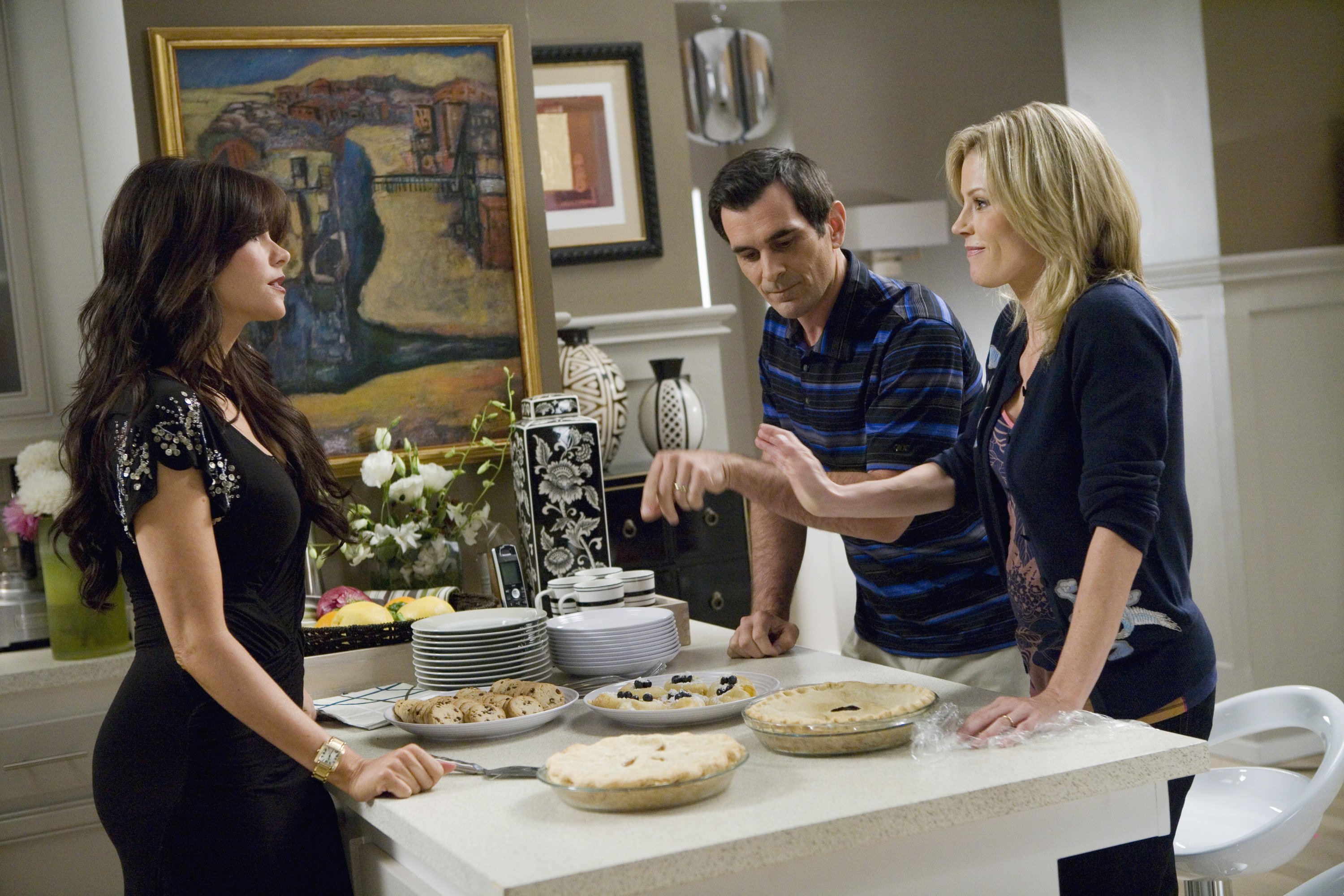 At 1 party, Luke says his his mom called Gloria a 'Coal Digger'
When the boys were much younger, Luke and Manny got into an argument at school, which resulted in some pretty mean name calling. Manny even called Luke his nephew, even though Luke doesn't like being called that.
Even though their argument ended with Jay, the two continued to share some names shared by other members of the family. Luke shared that sometimes people make fun of his mom's accent. Then, he said that his mom called Gloria a coal digger. A few of the other kids didn't know what that meant, but it was something that Luke misheard.
What does being a 'coal digger' mean?
Claire didn't call Gloria a coal digger, like Luke thought. It turns out, she actually called Gloria a "gold digger." It was a natural reaction, Claire explained, to someone so young and beautiful marrying her father.
After a colorful display to Phil in her bedroom, Gloria proved to Claire that she really loved her father and her family. After Claire jumped in the pool, she proved that she was truly sorry for saying something like that behind her back.
The two women have been close ever since. They went on a hike with their children for mother's day, they celebrated almost every holiday together, and they even are around the same age. (Although Jay is quick to point out that Claire is older.)
Some episodes of Modern Family are available for streaming on Hulu. Other projects featuring the cast members, including Sofia the First starring Ariel Winter and Finding Dory, are available for streaming on Disney+. To learn more about these subscription services, visit their respective websites.