Luke Grimes Talks Not Knowing 'Yellowstone' Ending: 'It's Sort of Like Life'
Yellowstone has also exploded into quite a phenomenon, with five seasons and multiple spinoffs all helping to tell the story of the Dutton clan. And though there are plenty of twists and turns in the show, no one — not even star Luke Grimes — knows where it's all headed.
Luke Grimes plays Kayce Dutton on 'Yellowstone'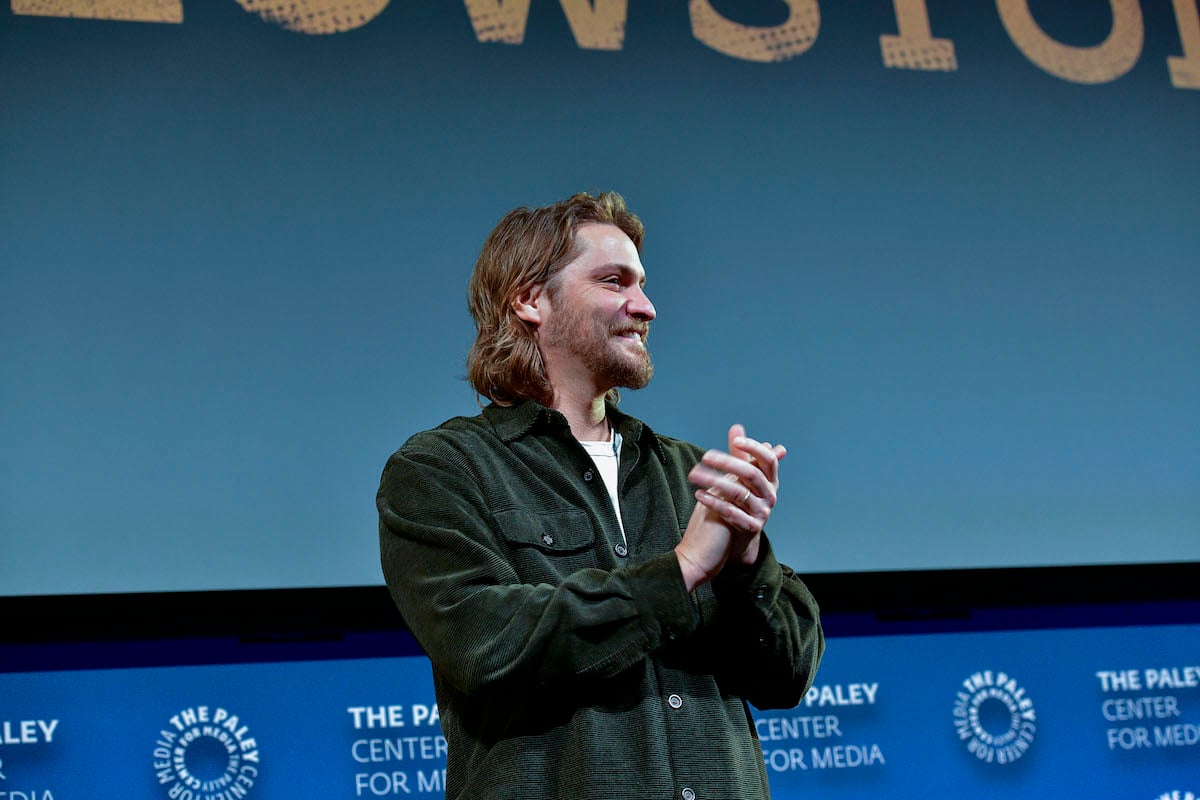 On the show, Grimes plays Kayce Dutton, the youngest son of Costner's John Dutton III. Yellowstone largely centers on the Dutton family's role as owners and operators of the Yellowstone Dutton Ranch. As the show has gone on, Kayce — along with his sister, Beth (Kelly Reilly) — has continued to play a key role in the ongoing saga of the Dutton family.
A former U.S. Navy SEAL and Livestock Agent, Kayce's story has brought him closer and closer to his family's roots. When the show started, he lived on the Broken Rock Indian Reservation with his Native American wife and son. Now that he's living on the Yellowstone Ranch, fans are curious where the show will push the character going forward, a reveal Grimes doesn't want to know.
Luke Grimes prefers not to know how the series ends
In a recent appearance on The Tonight Show Starring Jimmy Fallon, Grimes addressed just how much he knows about where Yellowstone is headed. As it turns out, the actor doesn't have much more information than fans, at least regarding the long game creators Taylor Sheridan and John Linson are playing. But Grimes prefers not to know too much about his character's fate.
"I think some of the cast know the end [of the show]," Grimes told host Jimmy Fallon. "Some have been told, some haven't. I don't [want to know]. I don't think Taylor [Sheridan], who writes our show, wants me to know either. It might affect the way you do something or play something. And it's kind of fun to experience it this way anyway. It's sort of like life."
'Yellowstone' has already led to several different spin-offs
Regardless of when that day may come, it doesn't seem like the end is in sight for Yellowstone anytime soon. The Paramount Network hit continues to keep fans excited, and the acclaim of its spin-offs certainly proves there's plenty of life left in the franchise. Thus far, 1883 and 1923 have explored the backstories behind the Yellowstone saga, with at least two more spin-offs on the way.
Grimes might not know where Kayce's story will take him. But he does seemingly have complete faith in Sheridan not to let the show overstay its welcome. "When something becomes this big, I know there's a lot of pressure to keep it going. But I do know that Taylor would never let it go past its due date," Grimes has said.