'LuLaRich': Derryl Trujillo Had Specific Rules for Appearing in the Docuseries
Derryl Trujillo became a celebrity thanks to LuLaRich. The LulaRoe home office employee became a major whistleblower in the Amazon series about the multi-level marketing apparel company. It turns out, getting Trujillo in the series wasn't an easy process.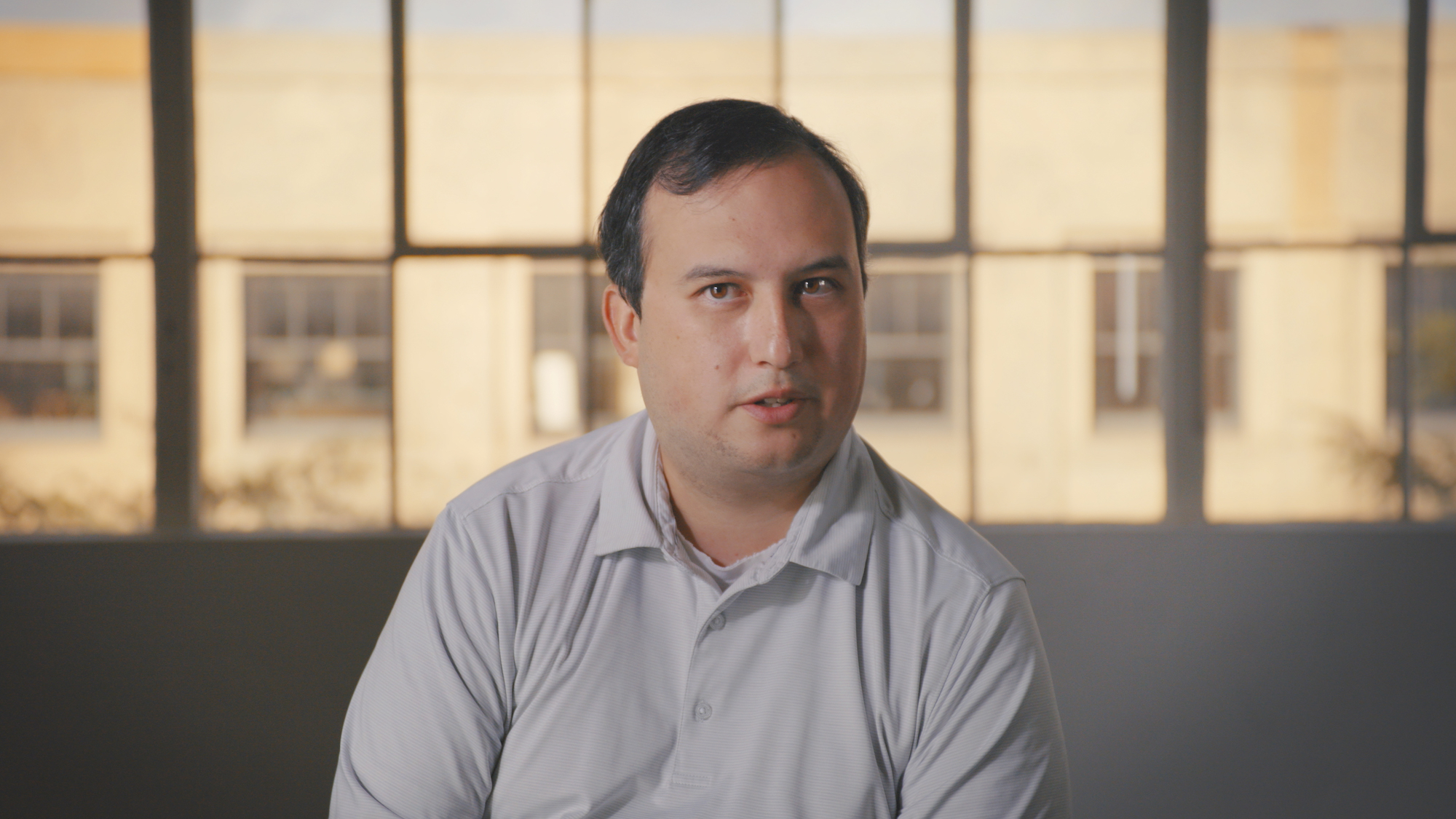 LuLaRich producers Cori Shepherd Stern and Blye Faust spoke with Showbiz Cheat Sheet by Zoom on Nov. 16. In the aftermath of the Amazon series, they reveal what it took to include Trujillo in the show. 
Derryl Trujillo had strict rules for appearing on 'LuLaRich'
Trujillo quit LuLaRoe and was working as a sports writer by the time LuLaRich was filming. Stern said Trujillo supported the expose on LuLaRoe, but wasn't going to sacrifice his current job for it. 
"We had to coordinate with Derryl's job I believe," Stern said. "I think the director's had to coordinate with Derryl to make sure Derryl got time off. Coordinate around that, he takes his work very seriously to make sure he'd be available for the interviews."
'LuLaRich' fans love Derryl Trujillo
Stern said Trujillo is one of many standout people featured in LuLaRich. She has observed Trujillo's social activity since the series aired. 
"We just love Derryl," Stern said. "He's officiating volleyball. He got a lot of love and attention on Twitter and Facebook. So many people were like, 'I'm going to buy you that cranberry vodka.' His head is not turned by the attention. He appreciates it but he's very much still officiating volleyball, very much into volleyball."
RELATED: 'LuLaRich' Review: Amazon's New Docuseries Explores the Dark Side of LuLaRoe
Sten said she and Faust, as well as LuLaRich directors Jenner Furst and Julia Willoughby Nason, were hopeful that audiences would respond to Trujillo as they did. 
"I looked back on our early notes and it was just like, 'I love this guy, we love this guy. He's amazing,'" Stern said. "We thought if other people feel about him the way we do, this guy's a star. So yeah, there was early conversations between all of the executive producers and directors about yeah, this guy's amazing."
Kelly Clarkson has not responded to Derryl Trujillo's boycott yet
One of Trujillo's most endearing comments in LuLaRich was his announcement he was boycotting Kelly Clarkson. Clarkson was one of his favorite singers. But, since she performed at a LuLaRoe event, Trujillo says he can't enjoy her music anymore. Faust still hopes Clarkson responds. 
"We keep hoping," Faust said. "There's still time."
Stern even suggested Clarkson sing her duet with Trujillo to redeem herself. 
"He has been practicing," Stern said. "His karaoke song is that Jason Aldean/Kelly Clarkson song. So he's been practicing his part in that duet if Kelly wanted to step up, he's ready."
Katy Perry also performed at a LuLaRoe event but Stern said she thought Clarkson was more personal to Trujillo. 
RELATED: 'LuLaRich': We Researched the LulaRoe Onboarding Package 2021 so You Don't Have To
"I don't know that he boycotted Katy Perry," Stern said. "I think it was a personal thing for him because he has such love for Kelly that he took it very much to heart that someone he sees as so good, and I think we all see Kelly as so good, would get caught up in something like that inadvertently we're sure."
Faust suggested that both Clarkson and Perry could still respond to the call to speak out against LulaRoe, and it could be to their benefit.
"They haven't yet which again, it's not too late," Faust said. "Come on, ladies. Step up. There's a lot of good will in the marketplace with this series. There's a lot of chatter out there. I think it would break the internet if they did. People would go bonkers at this point and there'd be a lot of awareness. We hope they do.