What Was Lyle Waggoner of 'The Carol Burnett Show's Net Worth?
Actor Lyle Waggoner, the handsome and dashing foil on The Carol Burnett Show and Steve Trevor on TV's Wonder Woman died in 2020 at age 84 of cancer.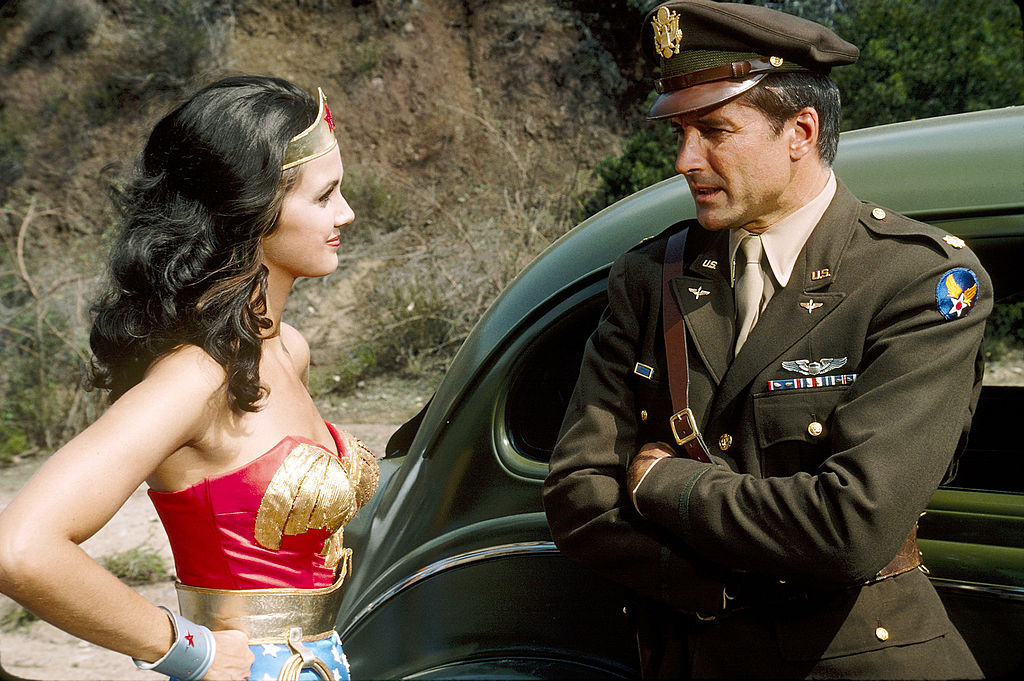 Here is his net worth at the time of his death, and more on his wife.
Tributes from his two leading ladies from classic television
Waggoner was known most popularly for his roles in The Carol Burnett Show comedy variety program, which he co-starred in for seven seasons from 1967–1974 and as Colonel Steve Trevor in Wonder Woman, which ran from 1975 to 1979, with actress Lynda Carter in the lead role.
After learning of her former co-star's death yesterday, Carter paid him tribute on Instagram. "Lyle Waggoner was a memorable colleague and co-star, but he was also a friend. His kindness meant the world to me when I was very young and just starting my career.
"Lyle and I last spoke in 2018 and I'm so glad we had the chance to catch up," Carter continued. "We talked about how lucky we both were to be surrounded by such wonderful family and friends. I will miss you, Lyle."
Comedy icon Carol Burnett also recalled Waggoner fondly, saying yesterday in a statement, "He was funny, kind and multi-talented. But even more than that, a loving friend. I will miss him."
Waggoner's incredible television resume
The tall, dark, and handsome Waggoner started on The Carol Burnett Show as an announcer and, once Burnett noticed his comic talent, took part in the show's sketches.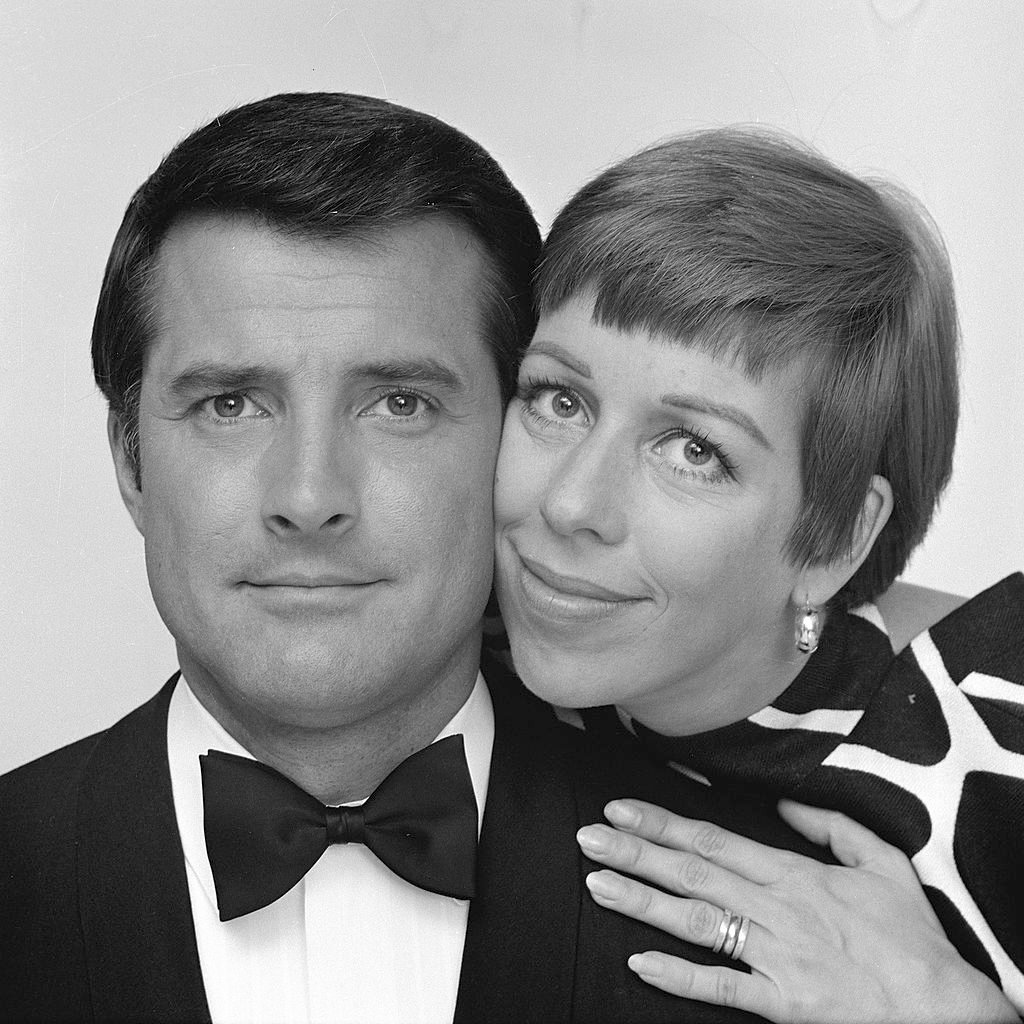 Waggoner also had guest roles in many other shows in the 1960s and 1970s, including Lost in Space, Marcus Welby, M.D., Maude, and The Golden Girls.
After ending his role on Wonder Woman in 1979, the versatile actor moved on to other appearances in Charlie's Angels, Happy Days, Murder She Wrote, and That '70s Show. One of his final appearances was in 2017 on the 50th anniversary tribute for The Carol Burnett Show on CBS.
Waggoner's wife, his business, and net worth
The actor was married for sixty years to his wife, Sharon Kennedy. She is an actress, financial consultant, and realtor.
After Waggoner's retirement in the 1980s, the couple built a hugely successful business called Star Waggons providing trailers for the television and movie industry.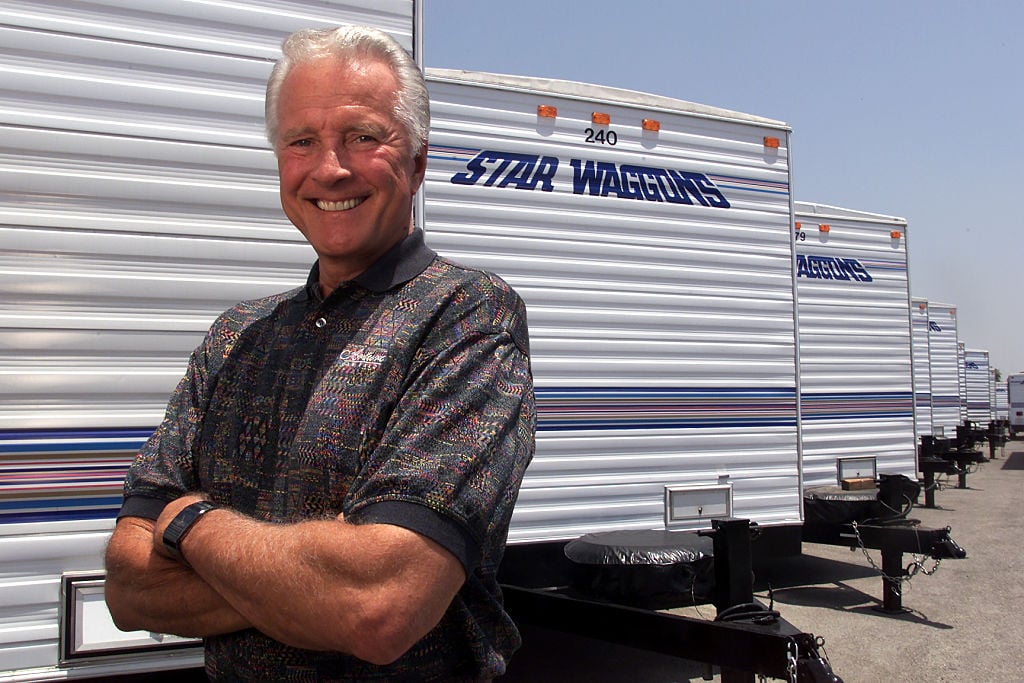 "When I first started [in the acting industry], we had a plywood box with a little bed in it, a mirror and a light bulb over the top," he recalled to CNBC in 2016.
Waggoner saw a need and the entrepreneur knew he could fill it. He and his wife bought several motor homes, renting them out to television and movie studios. "I didn't know if this was going to work or not," he said, "but that's what entrepreneurs do, they take a risk."
Eventually, Waggoner transitioned from motor homes to more workable trailers, which he would customize for actors with anything from makeup areas to full-length mirrors to even classrooms for child actors.
The couple's sons, Beau and Jason, now run the lucrative business.
At the time of his death in March of 2020, Lyle Waggoner was worth $10 million, according to Celebrity Net Worth.