'M3GAN' Movie Review: The Internet's New Favorite Killer Doll Embraces Its Hilarious Absurdity
Creepy dolls are long-running fears that horror films have taken advantage of for many years. The Child's Play franchise, Annabelle, The Boy, and Dead Silence are just a few examples of how storytellers used seemingly innocent toys as a facade for something much more sinister. The twisted team behind 2021's Malignant, Akela Cooper and James Wan, once again collaborated to bring the world M3GAN along with Housebound director Gerard Johnstone onboard. The final product is dark, comical, and highly amusing.

'M3GAN' is a children's companion with deadly consequences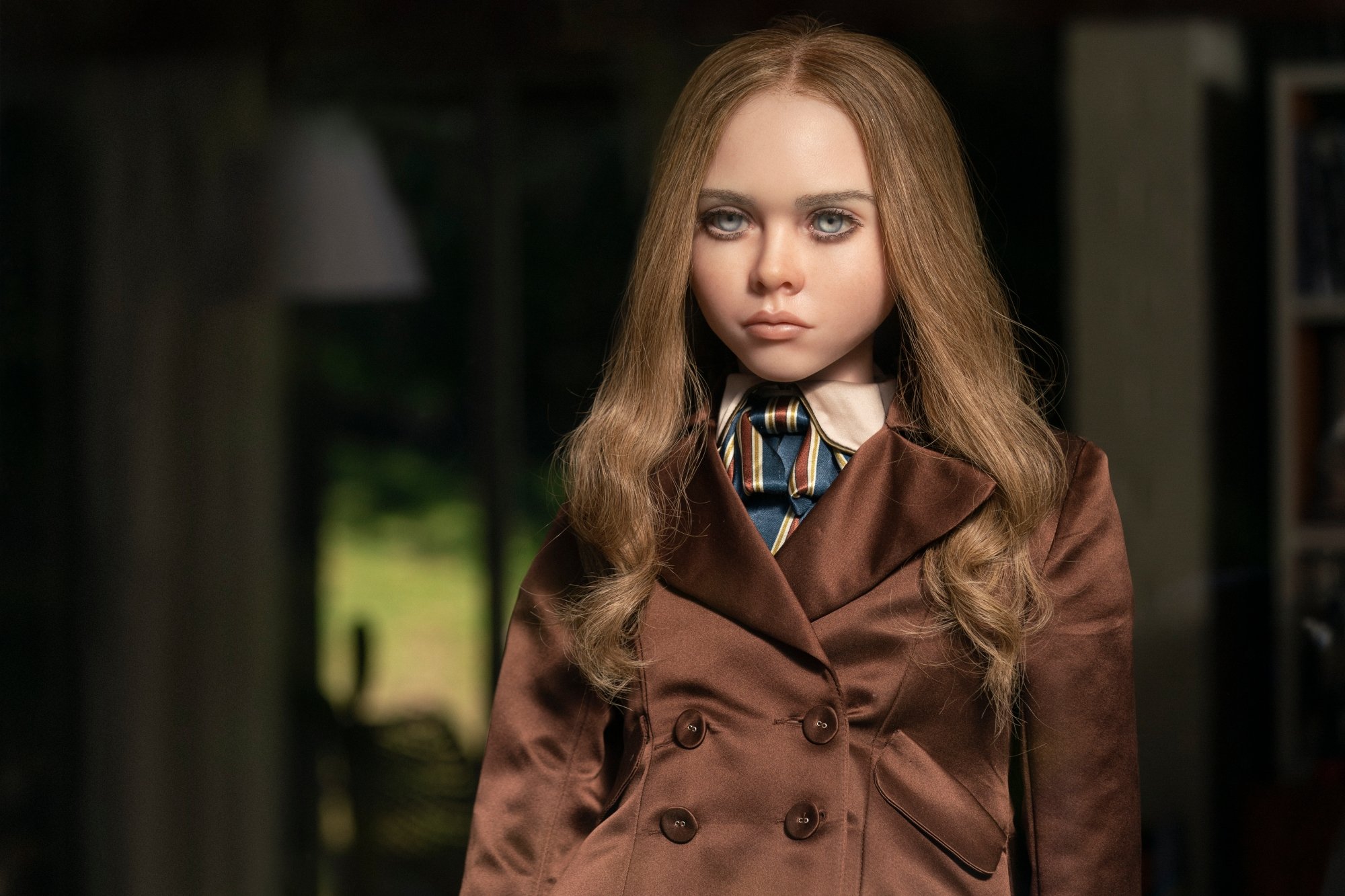 Gemma (Allison Williams) is a robotics engineer working at a top-tier toy company. However, she has her employer (Ronny Chieng) breathing down her neck to find a way to make their highest-selling product cheaper to manufacture. Meanwhile, Gemma funnels all of her resources to creating a life-like doll that remotely pairs with a primary user, acting as a best friend and a protector all in one.
Gemma's niece, Cady (Violet McGraw), tragically lost her parents in a vicious car accident that left her as the sole survivor. She suddenly moves in with her aunt, throwing both of their lives into further chaos. M3GAN (Amie Donald, voiced by Jenna Davis) could be the answer to solve all of their problems or lead to a much bigger one.
The trauma rooted in technology
Cooper's screenplay immediately sets the tone of M3GAN with an over-the-top toy commercial aimed to entice children that inevitably annoys the living daylights out of parents. Gemma and Cady come from entirely different worlds, but both of their lives are about to collapse as a result of the very technology that they worship. The work that goes into creating the hyper-durable M3GAN seems like an innovation far off into the future, but is it really? Johnstone's film exists in the present, pitting the market's internal battle of whether to pursue technological innovation or to make the most affordable and accessible toy on the market.
Cady has a typical family life, as she uses technology as a way to keep her mind engaged. However, she has a limit on screen time that goes straight out the window when she moves in with Gemma, who has a slew of her own quirks. She's an adult with an inner child that makes her passionate, albeit obsessive regarding toys she deems special. M3GAN is about to rank at the top of that list, as technology goes from a distraction to a full-time babysitter.
However, M3GAN is about more than a doll that goes postal. It has a bleaker side, refusing to turn from the reality of the death of Cady's parents. She's now living with an estranged aunt, as they both confront their worlds that teeter on the brink of utter destruction. Trauma looms over every interaction that they have, which then translates to Cady's friendship with M3GAN. Naturally, it becomes a weapon to further drive a wedge between the aunt and niece. This killer doll becomes a threat in a psychological and a physical sense.
'M3GAN' is a thrilling black comedy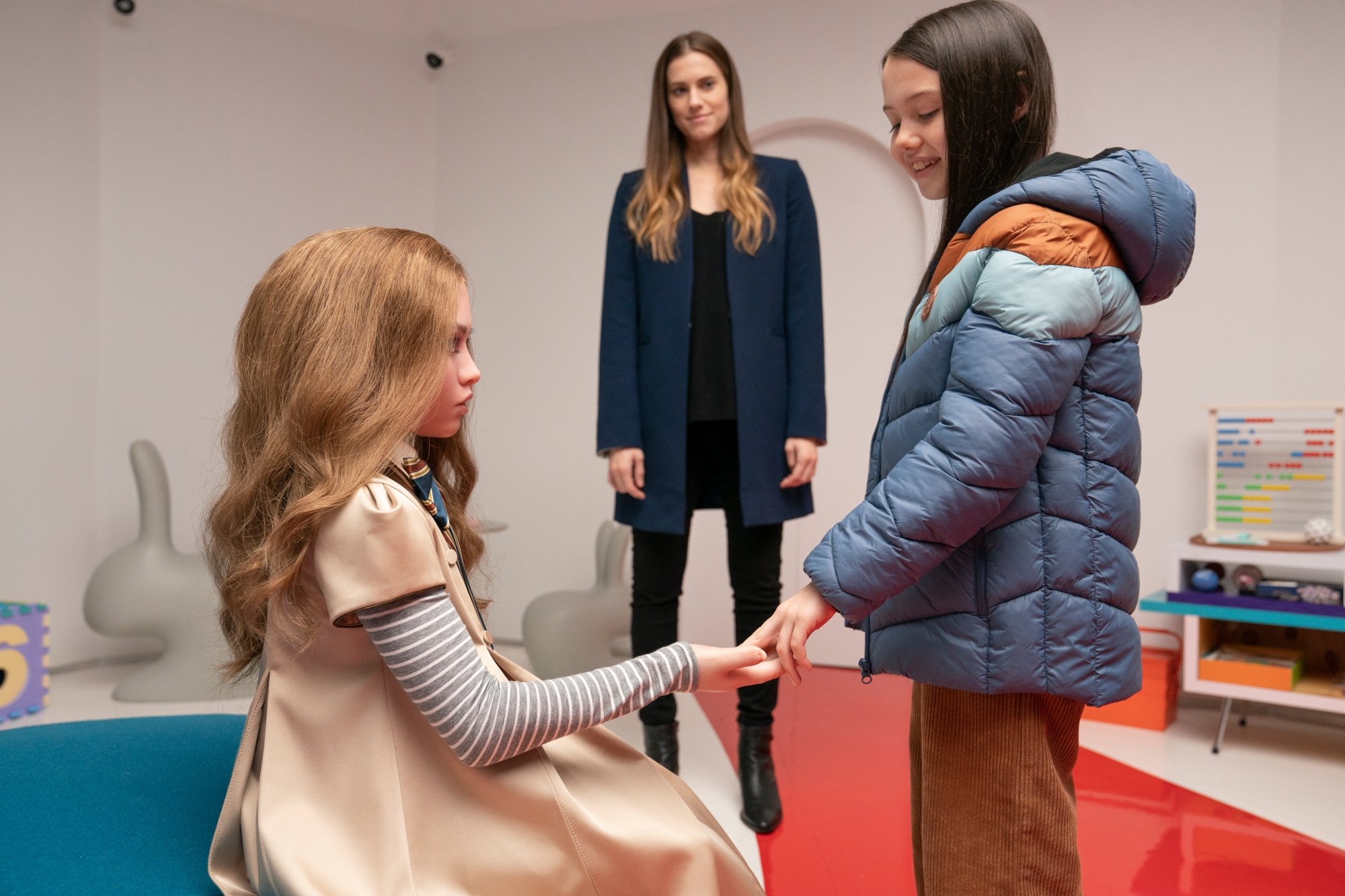 The killer hook in M3GAN is the dark humor that took over the Internet, launching the film into a meme that went viral. She's the doll that sings, dances, and slays in more ways than one. Sia's "Titanium" is one of a couple of songs sure to once again enter popular culture. It all adds up to something disturbing and unsettling, but thoroughly hilarious. The drama weighs the lightest of the film's tones, although it still hits the right notes.
Much like Cooper and Wan's Malignant, M3GAN plays off a ridiculously bonkers riff and leans into it. Some of the story's nuttiest moments poke holes in the plot and character motivations, but how much does that matter for a horror flick simply trying to get reactions from its set pieces? It's worth mentioning that the PG-13 rating holds the film back from any gory shenanigans. Those looking for the next prison scene from Malignant won't find that in Cooper and Wan's follow-up, but the kills aren't the focus here.
M3GAN is more of a thrilling black comedy than a horror film, exploding into an absolute laugh riot that finds the right balance between comedy and drama. Much like the Child's Play franchise, there's no limit to where this story could go next, should the powers that be want to return to this entertaining ride. It could have pushed its limits even further, but it remains a highly-amusing genre flick.
M3GAN boots into theaters on Jan. 6.