How Mac Jones Can Help His Girlfriend Sophie Scott With Her Modeling Gig
The New England Patriots were written off early in the 2021 NFL season. But as the year progressed the team put together huge wins with Mac Jones under center. The quarterback has played so well that he's definitely in the conversation to win Rookie of the Year and fans are behind him as they are hoping Jones and the Pats will be playing deep into January.
The Patriots faithful have also gotten to know Jones' girlfriend, Sophie Scott, who is her beau's biggest supporter and even helped him learn his playbook prior to the start of the season. Scott recently posted a photo in which she was promoting a clothing line and if she needs any modeling tips she can actually go to Jones for pointers.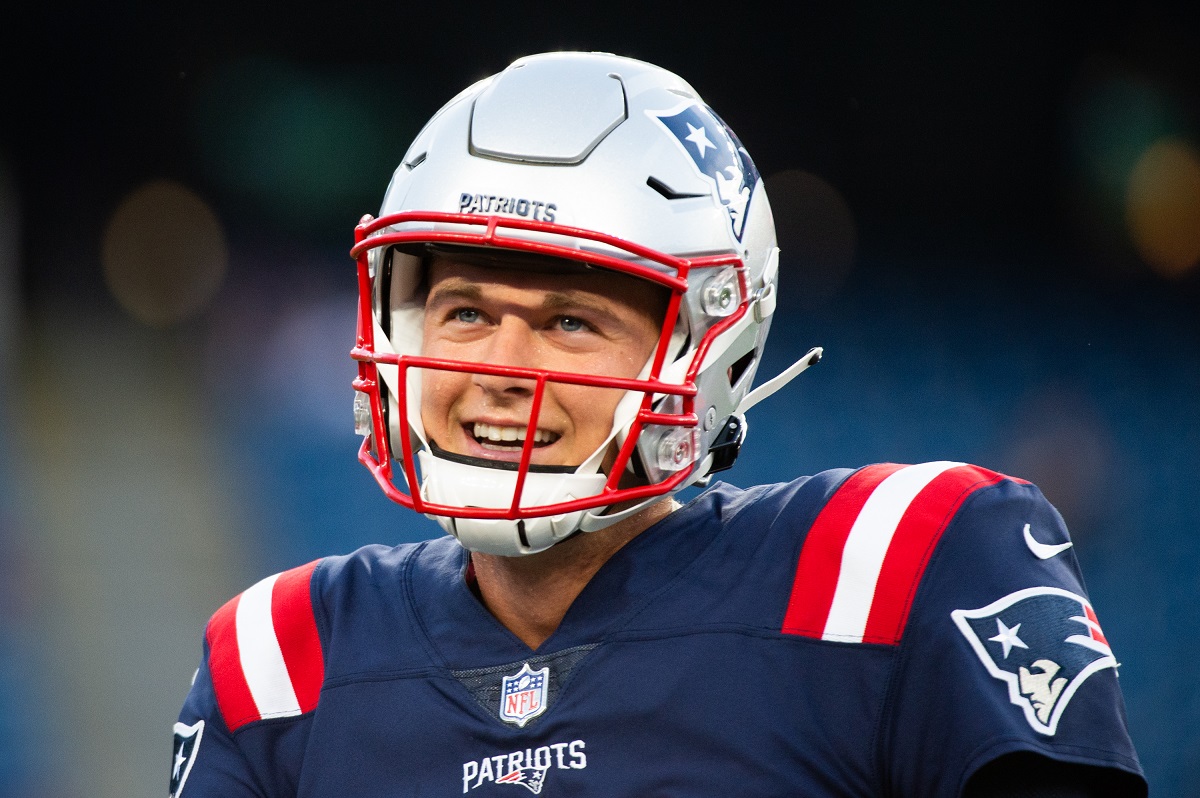 Scott shared post modeling attire
Like Jones, Scott attended the University of Alabama. She studied Kinesiology and Execersice Science and worked at the University Orthopedic Clinic. Before that, she was a marketing intern for Agency 801 Pioneer School of Business in Kirkwood, Missouri, and worked as a sports medicine intern for the University of Alabama Football. But modeling may be in her future as well.
In November 2021, Scott took to Instagram and modeled an outfit to promote the family-owned These Three Boutique.

"Off to another away game. So glad @shopthesethree has the cutest game day fits!" Scott captioned the photo.
Jones spent time in front of the camera when he was a child
If Scott decides to go into modeling full time, Jones can offer her some advice. That's because he knows a thing or two about being a model having worked in the business when he was a child.
During an interview with Local 5 News in Iowa, Jones revealed that he used to be a child model and said that his parents "never pushed me into sports, which was really cool. So I tried modeling, acting. My sister had done it and there's like a modeling camp and I was like, I'll go try it. It was good that I tried it and realize that I didn't necessarily want to do that but have that under my belt."
What Jones said about his Monday Night Football debut
Many Pats fans are glad he chose a career football instead and are excited for the rest of the season. Something Jones had been looking forward to was his Monday Night Football debut against the division rival Buffalo Bills.
Ahead of the game, the Patriots signal-caller joined Merloni & Fauria on WEEI's 93.7 and spoke about playing in front of a hostile crowd on the Monday night stage.
"I think it's going to be a lot of fun. Monday night games there's a lot of energy," Jones said. "Obviously where we're playing is a great football city, who cares a lot about football, they have a really great team. I know both teams are going to play hard. It'll be a good atmosphere … I know [the Bills] have a great fanbase. They have a lot of passion and bring a lot of energy to the games."