Macaulay Culkin Admits That Kieran Culkin Is Only His Second-Favorite Brother — Here's Why
Macaulay Culkin was by far the most famous in the family for his role as Kevin McCallister, but the other siblings had roles of their own.
Watching any movies with child actors in the 1990s was like a game of "spot the Culkin."
Macaulay Culkin was by far the most famous in the family for his role as Kevin McCallister in Home Alone, but Kieran Culkin, Rory, and many of the other siblings could be frequently spotted in roles of their own, often playing each other's siblings or younger versions of the same character.
In all, there are seven Culkin children in the brood.
Macaulay, who goes by "Mack," has ranked his brothers, although rather tongue in cheek, in an interview on his own website.
Macaulay Culkin's childhood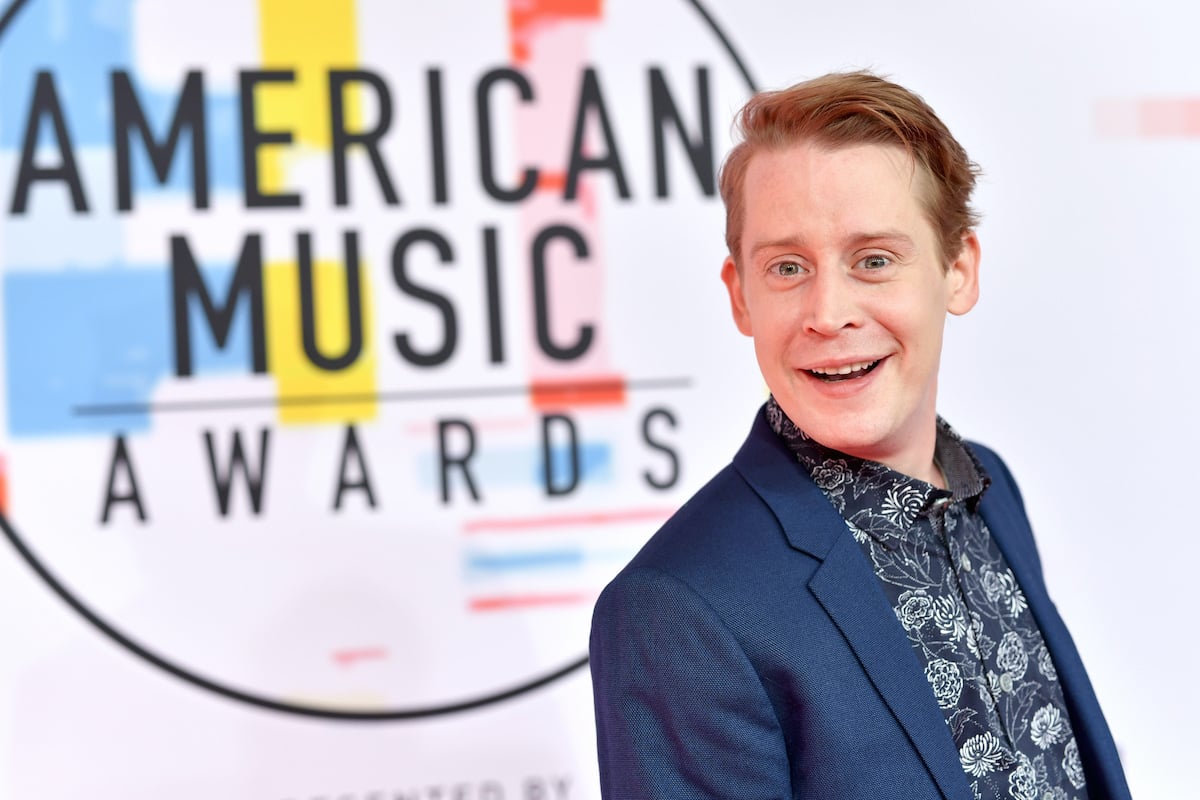 Kit Culkin and Patricia Brentrup had their seven children, Shane, Dakota, Macaulay, Kieran, Quinn, Christian, and Rory, between the years of 1976 and 1989. The entire family lived in an NYC tenement railroad apartment with no separating doors, save for the one to the bathroom, for nine years.
Homelife was unpredictable, with the family constantly struggling financially, and the children not always going to school. Patricia was the glue keeping it all together in the face of Kit's anger, abuse, and his eventual extended disappearances.
Kieran told Vanity Fair, "My mom was the parent, so when he wasn't there it was nicer and better."
Kit was an actor himself from a young age, but having never achieved much success, turned to his children to fulfill his ambitions.
Kieran said of the years before their fame, "My parents' friends were running a little theater, the Light Opera of Manhattan, and whenever a production needed a kid, they were like, 'What age and what gender? We've got seven of them right over here."
Once Macaulay's career took off, Kit was for a time one of the most powerful men in Hollywood, solely because he decided what parts Macaulay was going to take.
What has Macaulay Culkin been up to since he was a child star?
Starting in 1985, at the young age of just five years old, Macaulay was already beginning to see his acting career form. Some of his most notable movies, in addition to the two Home Alone films, were My Girl, The Good Son, and The Pagemaster.
By the time he finished his role in Ri¢hie Ri¢h in 1994, the issues in his home life were reaching their peak as his parents became embroiled in a custody dispute. In an interview with Marc Maron on his podcast WTF, Macaulay shared that he told his parents at the time, "I'm done guys, hope you all made your money because there is no more coming from me."
When he reached the age of 15, he went to court to emancipate himself from his parents and gain power over his $17 million in earnings. He didn't do another feature film until 2003, but it wasn't a major return to Hollywood and he has mostly stuck to small appearances since.
No longer just the kid from Home Alone, Macaulay now spends his time running his comedy website and recently starred in American Horror Story. 
How does Macaulay Culkin rank his brothers?
In a satirical interview with Bunny Ears, Macaulay Culkin's siblings were ranked in order of his least to most favorite.
According to Mack, Christian comes in last because he's always copying everything Macaulay does. Macaulay includes himself on the list and ranks himself 4th because, well, he's "not an a**hole."
Shane comes in 3rd because he's a "nice enough guy." Macaulay doesn't have much to say about him, which makes it all the more surprising that he says Kieran was very close to ranking below him.
Things get interesting when we take a look at how Mack ranks his brothers Rory and Kieran, the next most famous and active actors in the family.
Despite Kieran's arguably more mainstream success in the industry, Macaulay unapologetically picks Rory as his favorite because of his sweet demeanor and amazing hair.
He does admit that Kieran is incredible in his role as Roman Roy on HBO's Succession, and he would consider changing his position if he gets nominated for an Emmy. Kieran has since been nominated twice for the role, but no revision has been made.