Macaulay Culkin Now: See What the Child Star Is Doing Today
In a perfect world, childhood should be a carefree time spent having fun and learning about new things. Actors like Macaulay Culkin, however, tend to remember their early years a bit differently than the average kid. After several successful movie ventures — including Home Alone, My Girl, Richie Rich, among others — the former child actor has settled into his adult life relatively well. So what does he do with his time? What is Macaulay Culkin up to now?
Macaulay Culkin was child actor royalty in the '90s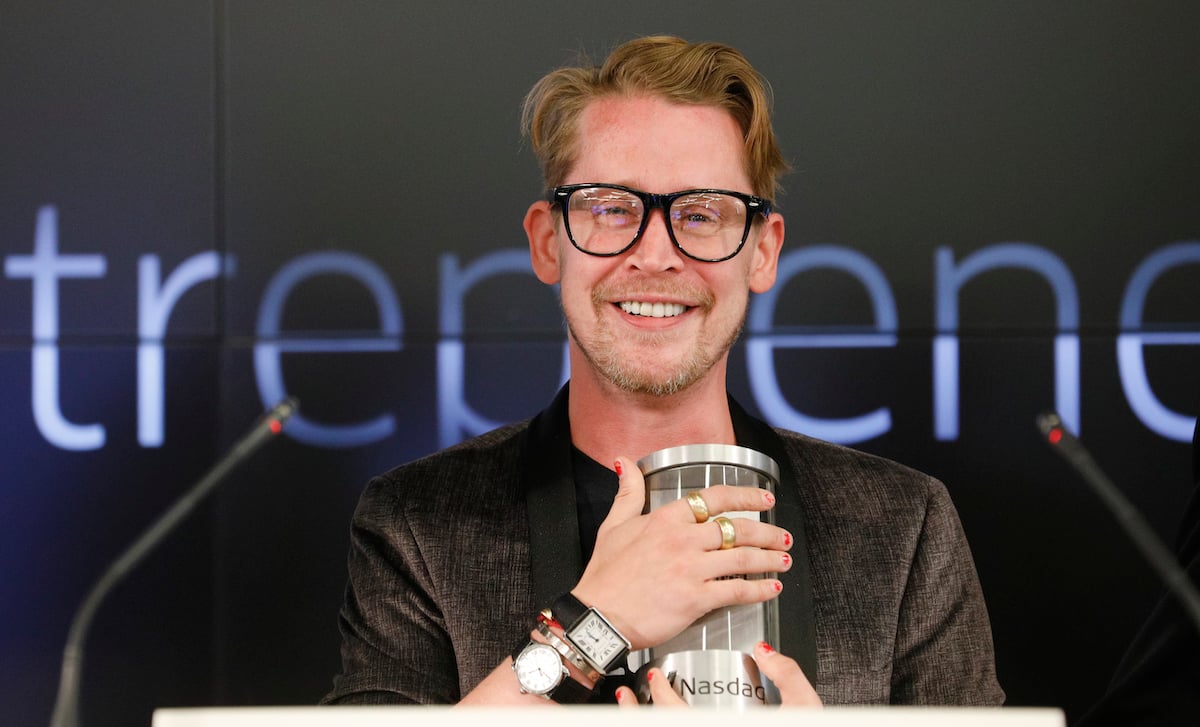 Most people who were kids in the '90s will recognize him for his role as Kevin McCallister in the Christmastime classic, Home Alone. The first two movies starred Culkin as he outmaneuvered home invaders after being left at home, alone, during a family vacation, or accidentally flying to the wrong place. As one of the most successful child actors of the early '90s, Culkin's fame didn't only come from the Home Alone series. He also starred in movies like My Girl (1991), The Nutcracker (1993), and Richie Rich (1994).
Culkin's life after his child actor fame has not always been smooth sailing. Although voluntarily stepped away from the acting scene at age 14 in order to attend high school; unfortunately, he was arrested in 2004 for possession of marijuana and two controlled substances without a prescription. In more recent years, however, he's explored different business ventures — and he's even dabbled in acting again.
So what is Macaulay Culkin up to now?
After frequent cameos and some parts in movies, shows, and even theater productions, Culkin created his own podcast. As CEO and publisher of a satirical pop culture website and podcast called Bunny Ears, Culkin has been making a name for himself online. Culkin even held a contest allowing people to vote on a new middle name for him — changing it from Carson to one of these: Macaulay Culkin, Kieran, TheMcRibIsBack, Publicity Stunt, and Shark Week. While the joke was meant to increase his publicity, as one of the names implied, he did legally change his name in 2019. With 61,000 votes, the answer to the name change challenge became Macaulay Culkin, which now puts the actor's legal name as Macaulay Macaulay Culkin Culkin.
On the personal front, Culkin has definitely grown up from the blonde child star to a handsome man and father. Currently, he is dating Brenda Song, and they have bonded over their shared past as child stars. The couple has a recent addition to their home, son Dakota, who was named after Culkin's late sister.
Macaulay reportedly has a cameo in the new 'Home Alone' movie
According to The Sun, Culkin has been in talks to accept a cameo role in the reboot of the Home Alone series, which is set to debut on Dec. 1, 2021. The part reportedly comes with a paycheck to the tune of £2.5 million. The cameo would be brief, as a nod to the success of the original movies. It wouldn't be the first cameo Culkin has accepted, one being at a WWE wrestling match where the iconic paint can trap was used.
Additionally, American Horror Story: Double Feature will star Culkin as Mickey as he joins the tenth season of the show. This, in addition to his cameo in Home Alone's reboot, makes 2021 a big year for the former child star, acting-wise. The first episode of American Horror Story: Double Feature premieres on Aug. 25, 2021.
RELATED: 'The Goonies': 1 Star Left Acting and Opened a Law Firm