Machine Gun Kelly Cried While Singing This Linkin Park Song and Later Criticized Crying Celebrities
At Lollapalooza, Machine Gun Kelly made headlines for crying during a performance of a Linkin Park song. Subsequently, he revealed he didn't even think he was crying initially. In a later interview, Machine Gun Kelly criticized some celebrities who cry "as a marketing tool." He revealed he won't do certain things because of celebrities like that.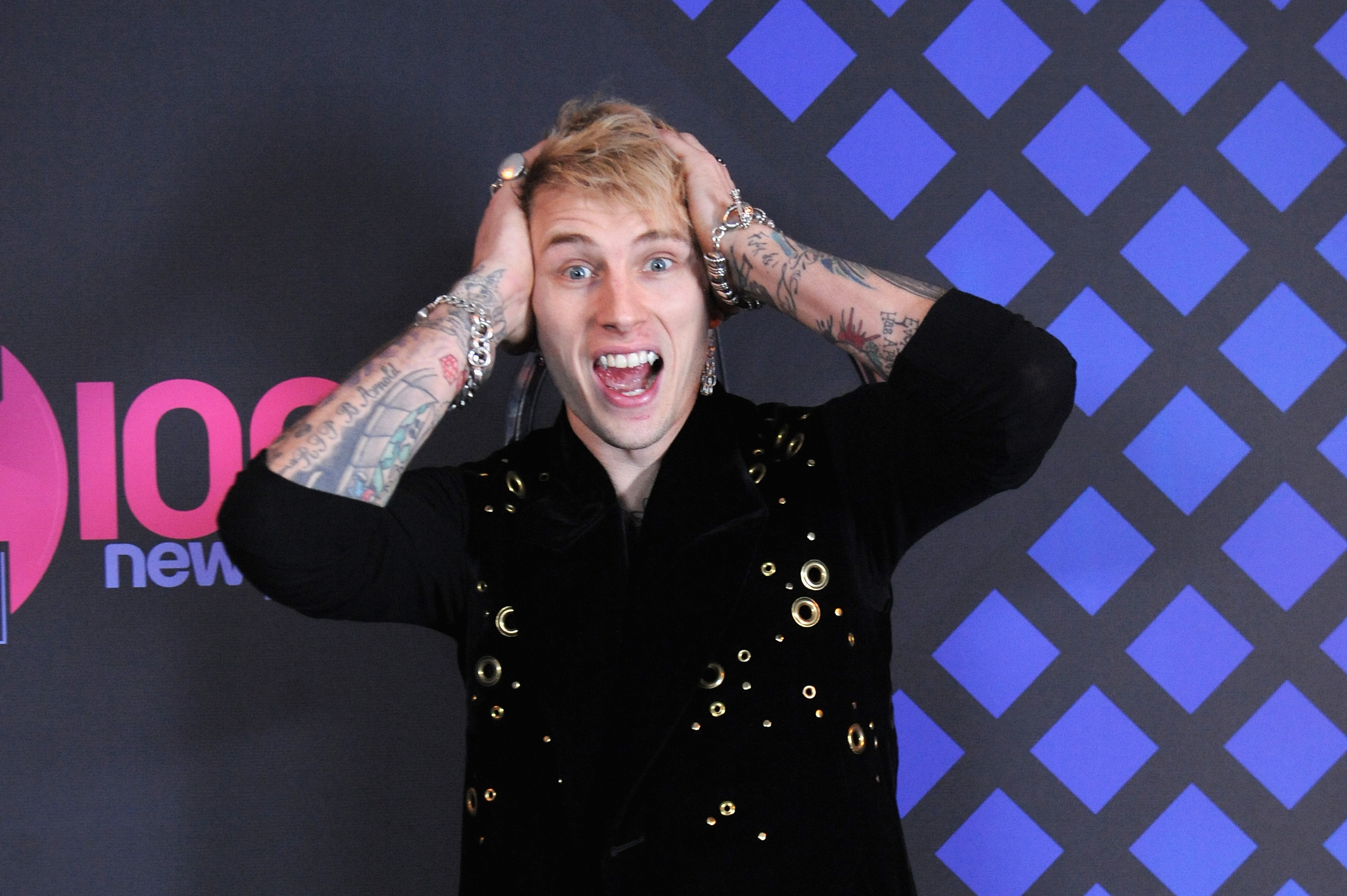 The song that made Machine Gun Kelly cry
According to Fuse, Machine Gun Kelly performed a cover of Linkin Park's hit "Numb" in 2017 at Lollapalooza. He cried onstage. Subsequently, he discussed how he felt about the performance. 
"I really did think it was sweat for a minute," he said, discussing the tears. "I do just remember having that moment where, like, you know when your heart churns? You know you have those moments where you're like, 'I'm so elated that I'm not even on planet Earth.'"
Singing "Numb" live was an otherworldly experience for Machine Gun Kelly. "Singing that song, I don't know if I was on a spaceship," he said. "I don't know if I was at Lollapalooza. I don't know if I'm in Chicago. All I know is … that feeling when you're first a kid and you connected with a song — that place. I found that place again today on that stage."
What he said about crying celebrities after covering Linkin Park's 'Numb'
Notably, Machine Gun Kelly gave an interview to Kerrang! in 2020 in which he criticized some celebrities who cry. "Some musicians are honest … they're honestly annoying," he said. "They f****** cry about everything as a marketing tool and leave no space for people like me who're like, 'Yo, I actually never f****** cry about s*** that I wanna cry about, but here I am today ready to cry about some s***.'"
Machine Gun Kelly went on to say he refuses to cry because of the sort of celebrities who cry for publicity. He refused to name names. In addition, Machine Gun Kelly said he doesn't want to use his fame to promote misery. During this interview, he did not discuss the time he cried while singing a Linkin Park song.
Machine Gun Kelly's other connection to Linkin Park
Interestingly, Machine Gun Kelly's connection to Linkin Park did not end with that performance. The music video for his song "Hollywood Whore" includes a tribute to Linkin Park's Chester Bennington. In the video, the message "R.I.P. Chester Bennington" flashes on the screen.
"Hollywood Whore" wasn't a hit on the Billboard Hot 100. "Hollywood Whore" was included on Machine Gun Kelly's album Hotel Diablo. Hotel Diablo reached No. 5 on the Billboard 200, staying on the chart for 20 weeks.
The Official Charts Company reports "Hollywood Whore" didn't chart in the United Kingdom. However, Hotel Diablo reached No. 43 in the U.K., staying on the charts for two weeks. Linkin Park has a special place in Machine Gun Kelly's career — whether the band is making him cry or inspiring his music videos.