Machine Gun Kelly Drew Barrymore Interview Reveals Private Struggle – 'Time to Just Accept That It's OK to Not Be OK'
Machine Gun Kelly opened up to Drew Barrymore in a recent interview, admitting he puts on a happy front while struggling inside.
Kelly got candid with Barrymore, sharing that he needs some time to give himself grace and realize that he shouldn't try to force being OK.
Machine Gun Kelly told Drew Barrymore in an interview that he looks happy on the outside but is struggling inside
Kelly appeared on Barrymore's interview show to promote his new unisex UN/DN LAQR nail polish. As he gave Barrymore a manicure, Kelly explained how he grapples with mental health. "I think I'm new to being vulnerable outside of songs, so it's like, I see a lot of pictures of me and there's like, smiles on them," he reflected on The Drew Barrymore Show.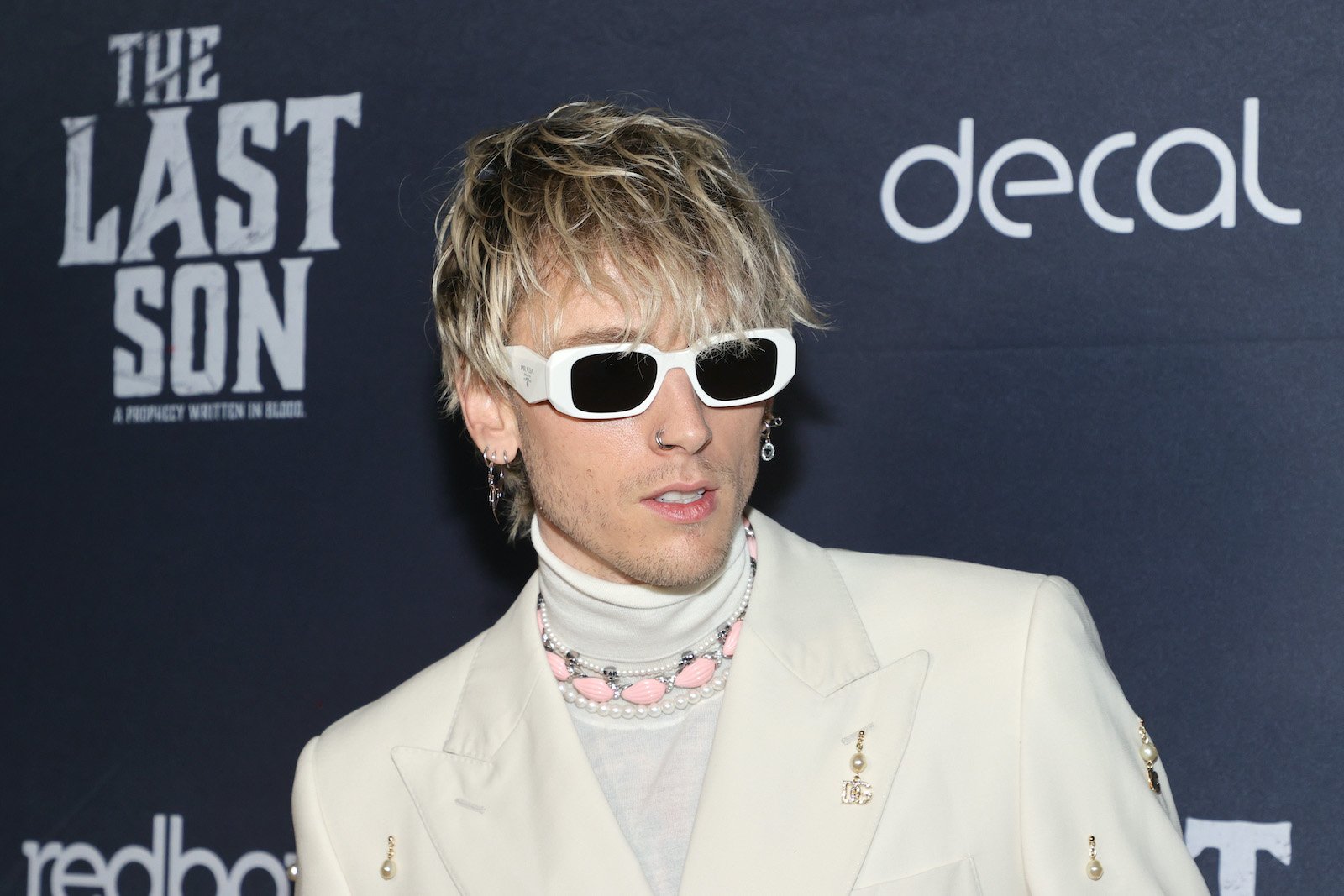 "It's just weird though because I didn't feel good at all that day and I kind of am sick of smiling on days when I don't feel like smiling," he added. "And I feel like this odd pressure because I don't want, like, my fans to think that I'm taking something for granted." As he spoke, Barrymore leaned in, offering support, intently listening.
He hoped to keep the interview light, which is when it took a new turn
Kelly took a second to reflect during the interview with Barrymore, sitting back to admit he needs to understand he's not always going to be OK. "So if, like, I accept an award and I'm like, super smiley but behind the scenes, I was really, there was like stuff going on, or I didn't feel, I don't know, like, a lot of what I do is for other people and I haven't given myself the time to just accept that it's OK to not be OK," he admitted.
Kelly touched on mental health during an emotional interview with Today Show's Willie Geist. "My frame on how to be human because I'm so work-obsessed," he said. "I'm so busy trying to block out my demons with jobs. I'm getting sick of wearing a smile. I just don't have anything behind the smile anymore." 
But during the interview with Barrymore, he shifted, telling her he hoped they would talk about something funny instead of having a heavy discussion about mental health. "My whole point is, I just didn't want to bring that into the show," he shared. "I'd love to talk about funny stuff and anything that you have for me. I would love to just get out of what I'm doing."
Laughter is heard from the audience as Barrymore's smile widened. "I don't mean to sound creepy but I like you so much more. I really do," she replied. "In fact, we were just talking about where different people are from. And someone was like, 'Why do you know Utah?' And I was like, 'I went there to go change my life.' And you know, I went through a really painful divorce."
Drew Barrymore opened up to Machine Gun Kelly about her own struggles
Barrymore is no stranger to struggles with mental health. She notoriously emancipated herself from her parents at a young age, faced substance abuse and divorce. She talked about the impact the divorce had on her.
"I wasn't doing very well and I just wanted to go talk to some people and how to pull myself out of a hole and I had these two kids that I had to fight for and I needed help," she said. "So I started reaching out to different people and eventually, I really made some big, sweeping changes in my life and I got on a whole new track. Not back on track, but a brand new one that I helped build."