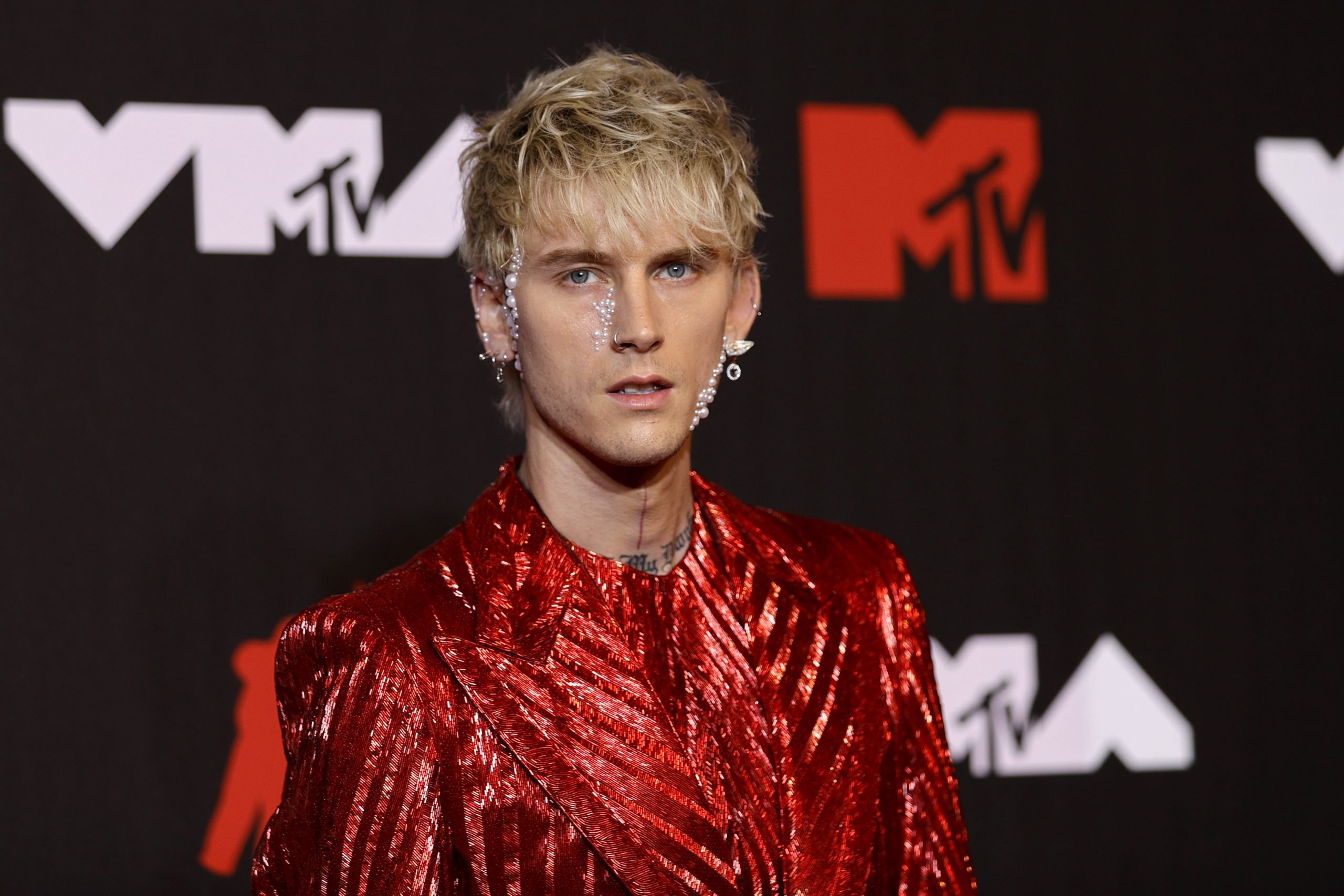 Machine Gun Kelly
Machine Gun Kelly is a rapper, singer, and actor. He was born Richard Colson Baker in Houston and began his professional music career in Cleveland when he was a teen.
His acting credits include playing Mötley Crüe drummer Tommy Lee in The Dirt, a 2019 Netflix biopic about the hard-partying '80s rock band.
MGK is also known for his high-profile relationship with Hollywood star Megan Fox. He and the Transformers actor grew close while filming Midnight in the Switchgrass in spring 2020. Their whirlwind romance has included eyebrow-raising public displays of affection (touching tongues on the red carpet), fervent declarations of love (wearing each other's blood in pendants, claiming they're "twin flames"), and steamy banter on social media.
In October 2020, MGK scored his first number-one record on the Billboard 200 album chart with Tickets to My Downfall. A supposed feud with fellow rapper Eminem also kept the "Rap Devil" spitter in the headlines that year.
---
Full name: Richard Colson Baker
Born: April 22, 1990
Hometown: Houston, Texas (born); Cleveland, Ohio (raised)
Height: 6'4″
Net worth: $10 million
Kids: Casie Colson Baker
Music genres: Rap, alternative hip-hop, rock, pop-punk
Top tracks/albums: "My Ex's Best Friend" featuring Blackbear," "Bloody Valentine," "Forget Me Too" featuring Halsey, "Rap Devil," "Bad Things" featuring Camila Cabello, Tickets to My Downfall
If you like this artist, you might also like: Eminem, G-Eazy, Tech N9ne, Travis Barker, Blackbear
---
Visit the official Machine Gun Kelly website.
Read more about Machine Gun Kelly's career and personal life. Plus, stay up to date on his latest projects: