Who Is Machine Gun Kelly's Ex-Girlfriend Emma Cannon?
Machine Gun Kelly and Megan Fox are making waves for their relationship—the couple's whirlwind romance has manifested into a relationship. Kelly with his fresh new sound and album and Fox returning to the big screen after nearly a decade. Not to mention their relationship with one another that everyone seems to be intrigued by.
While Kelly is one of the biggest names in the music industry, very little is known about his upbringing or personal life. The star is careful to keep his private life hidden, such as his daughter and family, as much as possible.
How did MGK and Emma Cannon meet?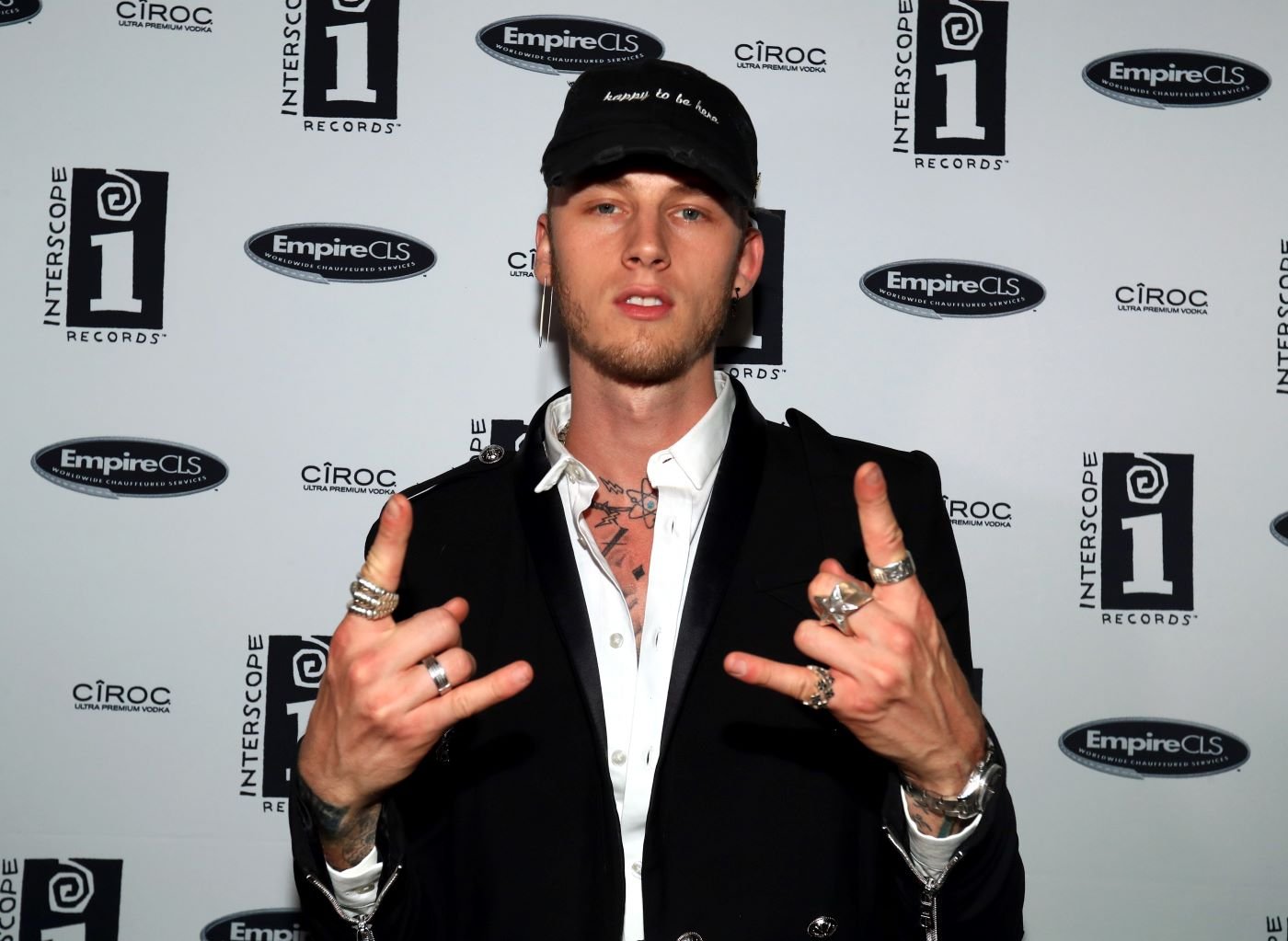 According to IMDb, it is rumored that Kelly's parents were traveling missionaries. He was born in Houston, Texas, but the family soon relocated to Egypt, where Kelly learned to speak Arabic before English. His family relocated every few years throughout his childhood until his parents split and Kelly and his father moved to Denver to live with his aunt. Eventually, around 14, Kelly and his father settled in Cleveland, Ohio, where the rapper calls his home.
This is where Kelly met the mother of his daughter, Emma Cannon when they were just teenagers. Not much is known about Cannon as she has no public social media profiles and is not in the spotlight despite having a direct link to the very famous Kelly. What we do know is that Kelly and Cannon clearly still have an amicable relationship, as the star has given his daughter's mother several shoutouts on his social media pages in the past.
Machine Gun Kelly's love for his daughter
Kelly's daughter, Casie Colson Baker, was born in July 2008 when he was just 18 years old. Being young hasn't stopped him from being an outstanding dad, though. Kelly and his daughter are regularly seen out and about, spending quality time together. They enjoy skateboarding, biking, and even attending red carpets together.
Casie is now 12 years old, and from what little we see of her, she seems like a happy, well-rounded teen. She seems to truly enjoy spending time with her dad and his now-fiance, Fox. While Fox also has three kids of her own, Noah, who is 8, Bodhi, who's 7, and Journey, the youngest at 4, she and Casie seem to get along great, as they have been photographed at concerts together with Kelly.
Megan Fox doesn't appreciate the archaic standards
With Fox and Kelly being in the spotlight and having children, you would think they get asked many of the same interview questions, especially since their relationship is so high-profile. Fox, however, doesn't feel that is the case.
It's well known that the industry has double standards for men and women and that most power players happen to be men. Fox doesn't take that lightly and has some choice words for interviewers who attack her parenting skills.
"There's so much judgment, where are your kids?" Fox imitates critics during her interview with InStyle regarding anytime she's seen without her children. "Do you ask their dad when he's out? No, because you don't expect a dad to be with the kids all the time, but I'm supposed not to be seen and be at home with my kids. They have another parent."
While Fox and Kelly seem to have an incredible relationship with each other and their kids, Fox isn't going to stand for the sexist, archaic comments surrounding her parenting anymore.
RELATED: What Is Megan Fox and Machine Gun Kelly's Age Difference? Why She Told Critics to 'F— Yourself'