Machine Gun Kelly Is Dating Megan Fox — But Whatever Happened With Him and Kate Beckinsale?
Not long ago, Kate Beckinsale was rumored to be hanging out with Machine Gun Kelly. Now that he's with Megan Fox, whatever happened with Beckinsale?
It's hard to keep up with celebrity relationships, but Megan Fox and her ex-husband, Brian Austin Green, tended to stay out of the spotlight. While they were on and off for a number of years, it seems they've officially called it quits. And they're both moving on, as Fox was spotted with musician Machine Gun Kelly, aka Colson Baker, post-split.
Now, it seems Baker and Fox are making their relationship official. But we can't forget that Baker was also rumored to be involved with Kate Beckinsale not too long ago. So, whatever happened to that alleged romance? Here's what we know.
Machine Gun Kelly and Megan Fox are officially together
It's a happy day for Fox and Baker, as it seems they're finally going public with their relationship. As for how the two met, it seems they clicked while filming Midnight in the Switchgrass — and Green knew about Baker long before he and Fox got romantic.
"Megan has continued working and she met this guy Colson on set on this film she's working on," Green explained on his podcast. "I've never met him. He goes by Machine Gun Kelly. I've never met him, but Megan and I have talked about him and they're friends at this point. And from what she's expressed, he's just a really nice, genuine guy. And I trust her judgment. She's always had really good judgment."
After Fox appeared in Baker's video for "My Bloody Valentine," there were plenty of rumblings that the two might be together. Finally, Baker tweeted, "life imitated art on that one," along with the lyrics, "I'm calling you my girlfriend, what the f*ck."
He was spotted with Kate Beckinsale in the recent past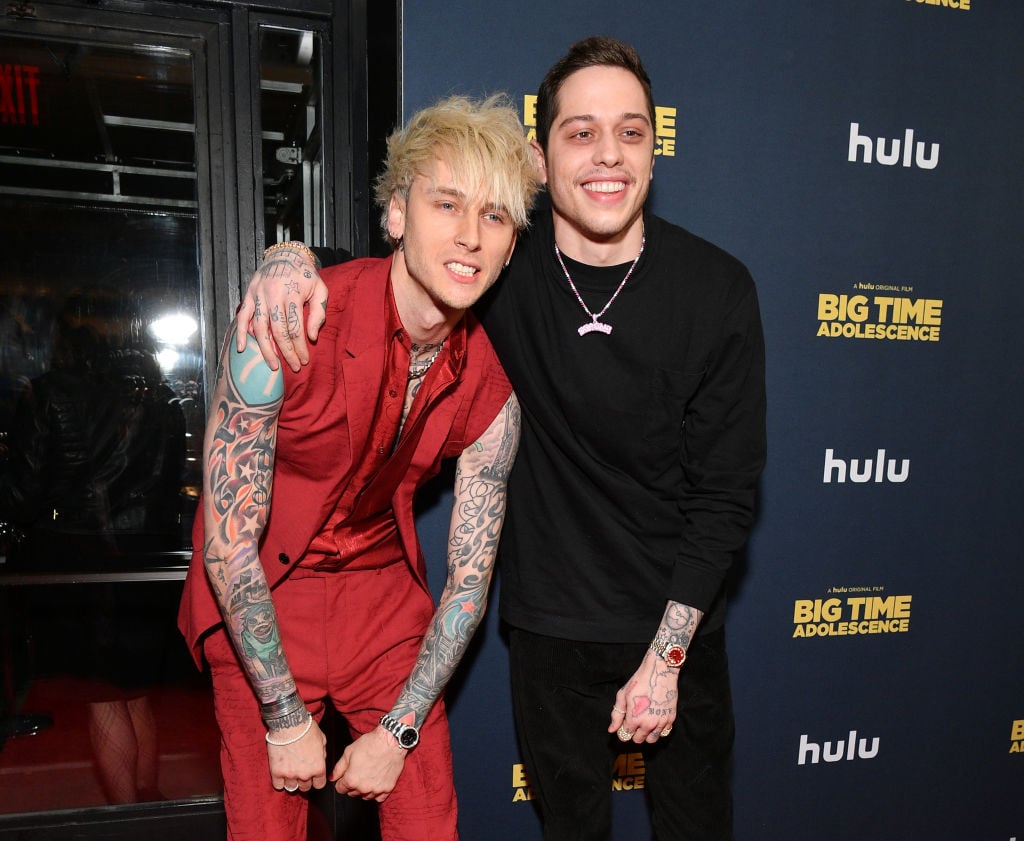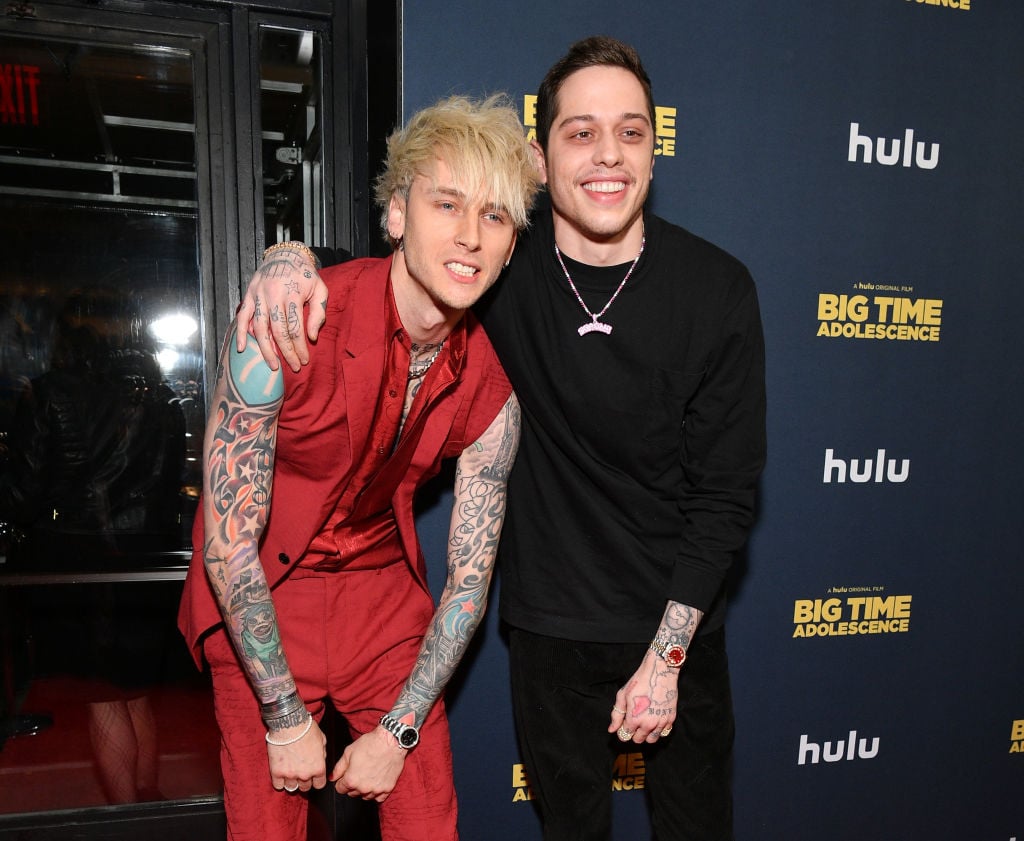 Before Fox and Baker made anything official, rumors spread that he and Beckinsale were getting cozy. This came after Beckinsale and Baker's friend, Pete Davidson, reportedly dated for a few months, Page Six notes. Then, back in January, it seemed sparks seemed to fly when Beckinsale met Baker at the Golden Globes.
According to the publication, Beckinsale left the Golden Globes party with Baker. And they were then spotted getting out of the same car early the next morning.
This whole ordeal, of course, led to more backlash for Beckinsale than for Baker. While Baker was 29 years old at the time, Beckinsale was 46 — and many were already suspicious of her relationship with Davidson, as he was 25.
Beckinsale maintains she and Machine Gun Kelly never had a relationship
So, were Beckinsale and Baker really trying to maintain a relationship on the down-low? According to Beckinsale, not at all. Page Six notes one of her followers rudely commented, "Machine gun Kelly Really? I'm out!!! You are now infected," on one of her Instagram photos from January. And Beckinsale wasn't having any of it.
The actress fired back, "why don't you worry about things that are actually happening and donate to the Australian wildfires rather than waste your time on things that are not happening and never were and also please get a f*cking life."
It seems Baker had his own way of denying the rumors as well. On Jan. 6, he tweeted, "woke up to false headlines." And his followers seemed much more apt to believe him than they did with Beckinsale.
It looks like whatever occurred between Beckinsale and Baker is all water under the bridge now. We're looking forward to seeing how his relationship with Fox progresses.
Check out Showbiz Cheat Sheet on Facebook!