Machine Gun Kelly's Kids: How Many Children Does the Singer Have, Exactly?
Ever since rapper Machine Gun Kelly and actor Megan Fox became an item, the tabloids have had plenty of fodder to report on. The pair made their romance known in 2020 after photos of them together surfaced over the internet. The rapper made it official by calling Fox his girlfriend via Twitter. Since then there has been an increased public interest In Machine Gun Kelly's life, and fans are curious about how many kids the rapper has, considering his beau has three.
Machine Gun Kelly and Megan Fox met while working on a movie
Fox and MGK met while working together on their new movie Midnight in the Switchgrass. Although MGK is mainly known for his songwriting chops and fast-paced rapping, he has recently had increased involvement in the acting industry, appearing in several movies, including the highly acclaimed Bird Box opposite Sandra Bullock.
In an interview with Who What Wear, Fox said that she and the rapper had an instant connection when they first met. She said, "I knew instantly that this is a soul I've traveled with before, that this was a soulmate connection and that there was a purpose here."
Although their chemistry was through the roof, Fox explained that some part of her thought against developing feelings for MGK, even making a pros-and-cons list about dating the Nerve actor. It seemed the rapper's pros outweighed his cons, as the two made their relationship official via social media in June 2020.
The revelation came only a month after Fox had separated from her husband Brian Austin Green, with whom she had been married for almost a decade. Fox's ex-husband cleared the air on his ex-wife's relationship via his With Brian Austin Green podcast, saying that Fox had grown distant ever since she and MGK began working together. Green, however, said he and Fox talked about it, and he trusts her decision even though he has never met MGK.
How many kids does Machine Gun Kelly have?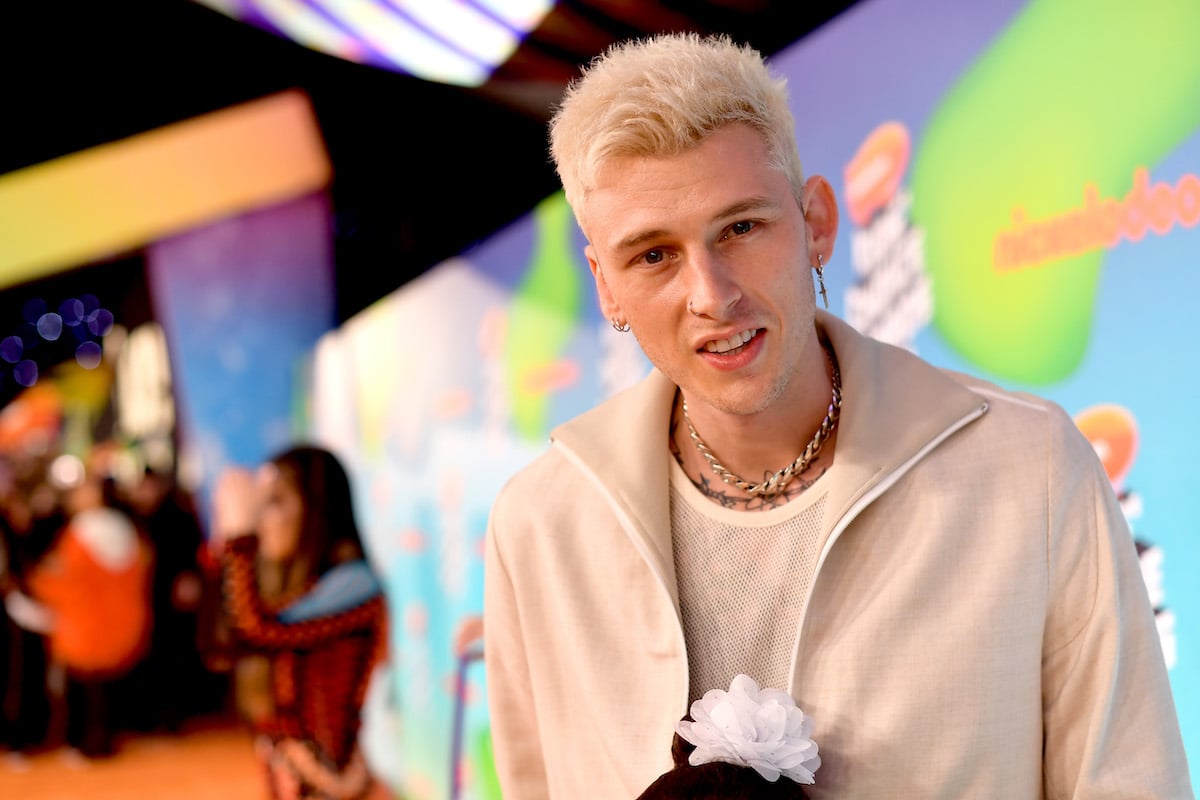 According to PopSugar, MGK, whose birth name is Colson Baker, has one daughter. Machine Gun Kelly shares his kid, Casie Colson Baker, born on July 23, 2009, with his ex, Emma Cannon. Unlike his relationship with Fox, which MGK allows the public to scrutinize, the rapper keeps his daughter private and only gives his fans a peek through a few photos on his Instagram page.
The father-daughter duo doesn't usually appear in events together, but their bond is difficult to deny. In 2019, MGK shared via his Twitter account that he had to take two flights, but he wouldn't miss his daughter's recital for anything. The rapper is also ensuring his daughter's financial security by involving her in some of his works.
PopSugar also notes that Casie and MGK are working together after the rapper shared a series of photos on Instagram of them captioning "our first movie together." The photo gallery included a behind-the-scenes video from One Way, a thriller scheduled for a 2022 release.
Before sharing the videos and photos with his fans, MGK had confirmed that his daughter would appear in the movie with him, saying, "my daughter is in this movie with me and I just saw her name on the press release. I am a proud dad."
Fox isn't too keen on introducing her children to MGK just yet
Fox and MGK seem to be getting serious with each passing day, but the actor isn't in a rush to introduce her new beau to her kids just yet. Fox shares three sons with her Green: Noah, 7, Bodhi, 6, and Journey, 3. Hollywood Life reports that the Transformers actor is very protective of her children, and that she and Kelly have agreed to wait a while before meeting their children.
A source close to the two has revealed that the pair wants to "establish what they can become and if it gets serious enough to get kids involved then those roads will be tackled." The source also claimed that the famous couple doesn't have a definitive "timetable" for when they plan on introducing their kids to one another but will do so "once they feel comfortable enough."
RELATED: How Tall Is Machine Gun Kelly?