Machine Gun Kelly Describes How Megan Fox Inspires His Music: 'She Reconnected a Wire in My Brain'
Megan Fox and Machine Gun Kelly have been a couple for over a year now. They are so inseparable that it's hard to imagine a time when they weren't together.
In a recent interview, the two celebrities opened up about their romance. Kelly explained how Fox inspires him creatively and how he talks to her through his music.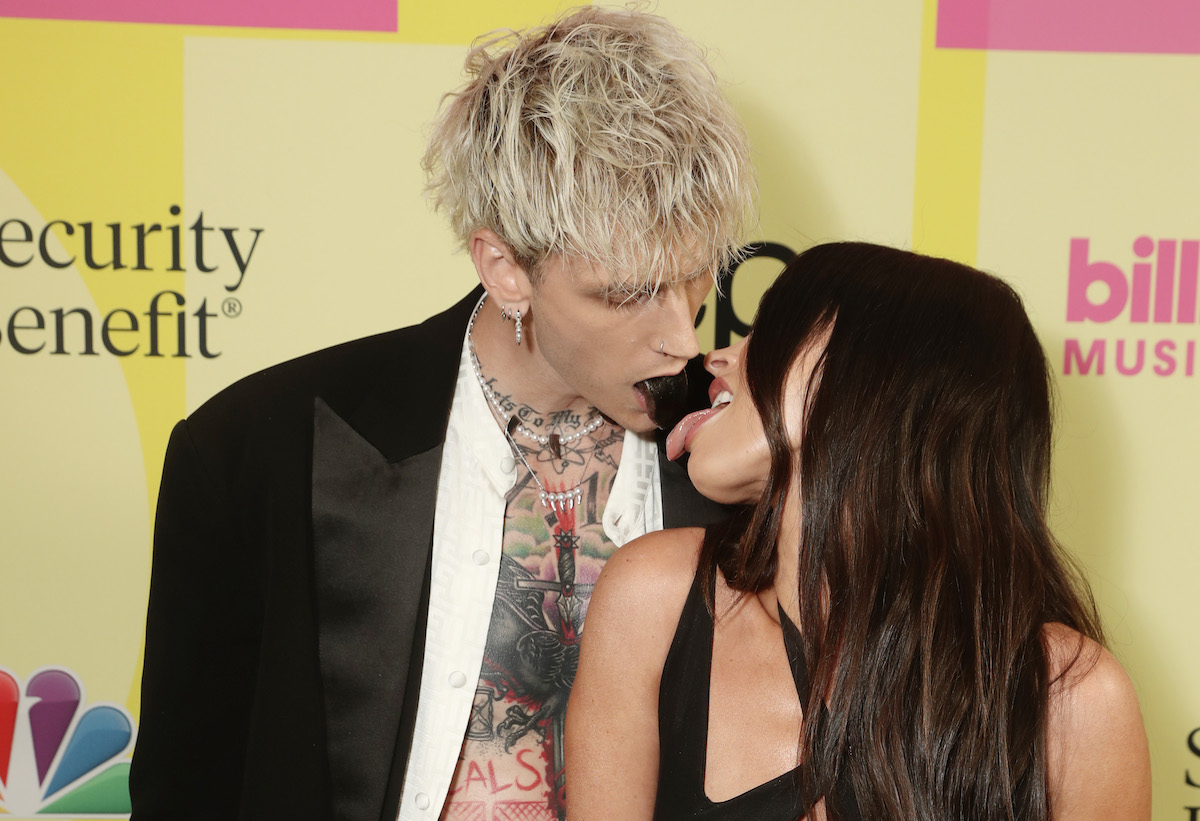 Megan Fox and Machine Gun Kelly have been together for over a year
MGK and Fox first got to know each other in the spring of 2020 on the set of the movie Midnight in the Switchgrass. At the time, Fox was married to actor Brian Austin Green, with whom she shares three children. Kelly was dating someone else, and he has a daughter from a previous relationship.
After meeting, the two separated from their respective partners and quickly started seeing each other. They have been practically inseparable since then, and they are constantly making headlines for their public appearances and comments about one another on social media.
Fox has referred to Kelly as her "twin flame" and said that their relationship is "handled for us by our ancestors and the spirits and energies that are watching over us."
Machine Gun Kelly said Megan Fox makes him more creative
One of the things that bond Fox and Kelly is their creativity. They are both artistic and support each other's work. 
In an October 2021 interview with British GQ, MGK said his girlfriend fuels his creativity and passion for music. "It's almost like she reconnected a wire in my brain. Creativity won't stop coming out,' he said. 
Kelly wrote half of his latest album, Tickets To My Downfall, before meeting Fox and the other half afterward. The "Papercuts" rapper said he found it easier to express himself to Fox through his music and that his songs explain how he feels better than his words.
"I'm just better at speaking with my music," Kelly said. "I couldn't express myself the right way to her, so I brought her a song. It says everything. It's the simplest guitar line with the purest form of how one could feel about another person and representing how they love each other."
Machine Gun Kelly and Megan Fox have collaborated since working together on Midnight in the Switchgrass. The "Transformers" actor appeared in MGK's music video for "Bloody Valentine" in May 2020, which sparked rumors that they were dating. Fox frequently attends Kelly's live shows, based on their social media. 
They are also working on a top-secret film project this fall, but further details are unknown at this time.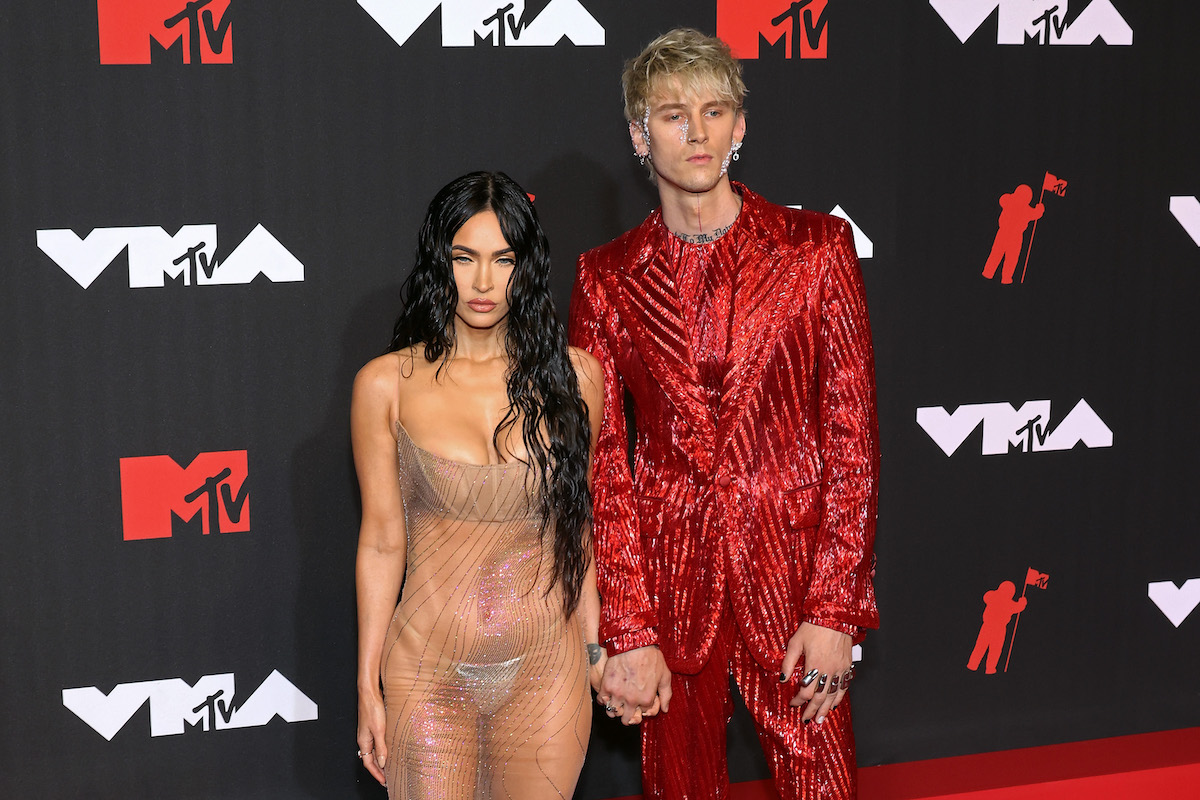 RELATED: Megan Fox Reveals the First Words Machine Gun Kelly Ever Said to Her
The loved-up stars gave each other matching tattoos
One of the creative ways Fox and Kelly expressed their love was by giving each other matching tattoos of a meaningful phrase.
The words the couple scrawled on each other in permanent ink read, "The darkest fairytale." Fox said that the phrase "alludes back to one of the first text messages we ever sent each other."
Fox used a CBD joint to relax before her lover used the tattoo gun on her. "God, that's sick," Kelly said after finishing Fox's tattoo.
Although they wanted to put the tattoos on their inner-arm veins, Kelly is already so covered in ink that the words would get lost in the rest of his designs. MGK's "The darkest fairytale" ended up on his pelvis. 
"I'm just scared that I f—ed it up!" Fox said when she finished, thinking she didn't press hard enough and made the tattoo too light. 
"F—ing best tattoo I've ever seen in my life," Kelly reassured her. "It looks like a fairy ghost did it, right? It's all haunted."