Is Machine Gun Kelly Religious? Eminem Called Him a 'Devil Worshipper,' but MGK's Parents Were Missionaries
Eminem is a rapping legend and suffers no fools in his feuds with artists in and outside his genre. The most significant and most prolonged was his beef with fellow rapper Machine Gun Kelly. The rivalry spanned a decade, and in one of the several diss songs Eminem made, he mentioned that Machine Gun Kelly is a devil worshipper. Is MGK religious? His parents were missionaries.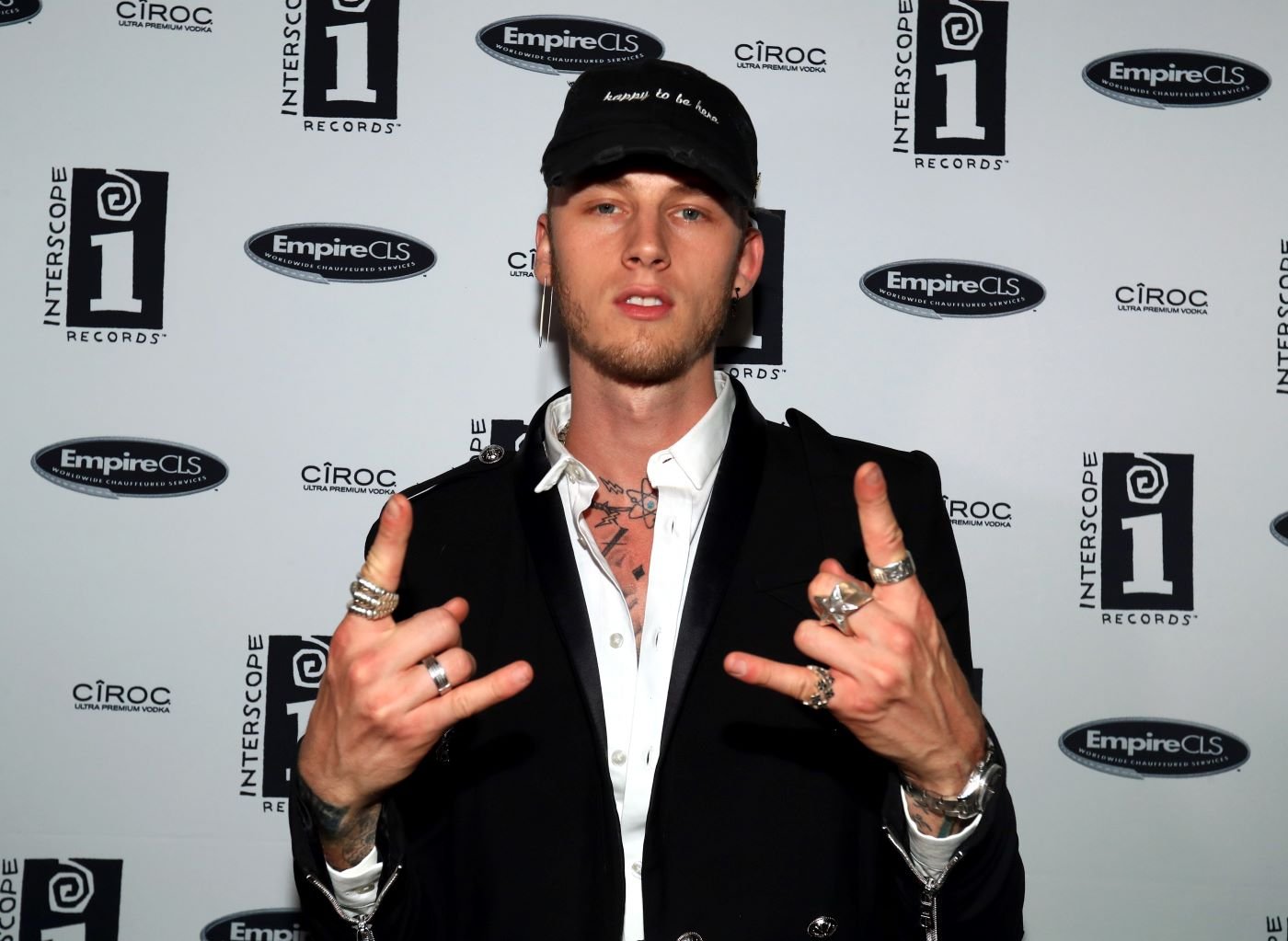 Eminem called MGK a devil worshipper in a diss track
The rap industry is cutthroat, and to advance, some rappers have had to get into feuds with others to advance their careers. For MGK, getting into a feud with renowned Eminem might have seemed like a bold and risky move, but others speculated it was brilliant in the end.
MGK's career began in the late 2000s after he caught the attention of some music bigwigs with his mixtapes. His career began in 2006, but it wasn't until his supposed feud with Eminem, aka Marshall Mathers, that his career seemed to take off.
The feud between the two began when MGK seemingly commented about Eminem's daughter Hailie. At the time, Hailie was only 16 years old, and although Eminem didn't say anything about it, it seemed as though he tried to blacklist MGK from some of his shows.
This didn't sit well with MGK, who ended up making a diss track talking about Eminem's self-proclaimed "God" status. The diss track poked Eminem, who fired back with "Not Alike" in his 2018 album Kamikaze. The song fired shots at MGK's name and warned him to keep his daughter's name out of his mouth.
The issue continued with MGK firing back with "Rap Devil," a take on Eminem's "Rap God." MGK took shots at Eminem in the song, calling him paranoid for "paying millions for security a year." Eminem then slammed MGK in an interview but refused to continue the conversation, saying he didn't want to give the MGK more fame.
However, he went after MGK hard in his song "KILLSHOT," clarifying that Eminem didn't aspire to be like MGK. Later MGK claimed that he apologized to Eminem. In his 2020 song "Unaccommodating," the latter said that the war between him and MGK was over, saying, "I'm God, and the Lord forgives even the devil worshipers."
Is he religious? His parents were missionaries
MGK's parents were missionaries, and their involvement with the church saw them move around a lot. They lived in Egypt, Germany, and Chicago before settling in Denver when the rapper's mother left. MGK began taking an interest in rapping after listening to DMX, Ludacris, and Eminem.
His father left for a while, and the rapper stopped attending school. He began making a name for himself by roasting older classmates. In 2005 MGK's father returned to take him to Kuwait, but they had to relocate back to Cleveland, where MGK began attending Shaker Heights High School. According to E! Online, MGK had a rough upbringing with his father, "who was extremely religious and extremely strict." 
MGK's upbringing caused him to turn to drugs but he's seeking help
MGK and his father had a tumultuous relationship, and his upbringing caused him to rebel and turn to drug use, which became a problem for him. The rapper admitted that he became addicted to Adderall and dependent on it.
However, he said that he has been attending therapy to work out his issues. In an interview with Now You See Me actor Dave Franco, MGK said his new "drug of choice is happiness and commitment to the art."