Machine Gun Kelly Sends a Message to Foo Fighters Drummer Taylor Hawkins' Children
Machine Gun Kelly recently discussed his connection to the Foo Fighters and had a sweet message for Taylor Hawkins' children.
When a celebrity dies, like Taylor Hawkins of the Foo Fighters, it's easy to focus on the fan reaction. Everyone looks back on their past work and wonders what they could have done if they were still around. Machine Gun Kelly remembered Hawkins' children, however, and had a few sweet words to say to them.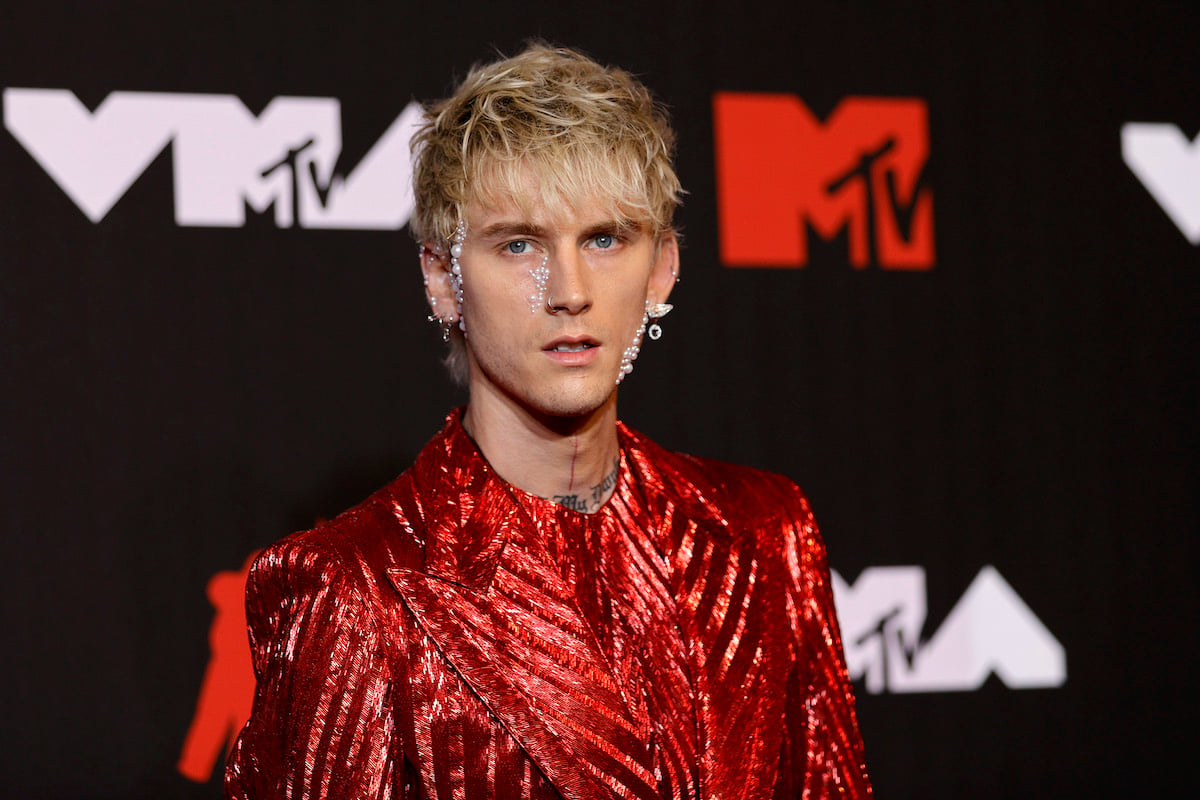 Taylor Hawkins' death shook up the music world
News of Hawkins' death on March 25 came as a shock to many. He was only 50 years old and was on tour in South America at the time. It seemed like everything was going right for Hawkins, and then we learned that he was gone.
Hawkins was found in his Bogotá, Colombia hotel room. After announcing his passing, the Foo Fighters officially canceled their Grammy Awards performance. As of this time, their future tour dates are also canceled as the group mourns.
Even so, Hawkins still had a role to play at the Grammys. Billie Eilish wore a black T-shirt with Hawkins' picture on it during her performance. The 2022 Grammys host Trevor Noah would later play a touching tribute video during the time slot when the Foo Fighters were originally scheduled to play.
The Foo Fighters won three awards that night. These were for the Best Rock Performance ("Making a Fire"), Best Rock Song ("Waiting On a War"), and Best Rock Album Medicine at Midnight.
Machine Gun Kelly reached out to Taylor Hawkins' children
Hawkins was on the Howard Stern Show quite a bit, so when Machine Gun Kelly appeared on the show on March 28, it was only natural to discuss Hawkins' death. Howard mentioned how much he enjoyed having Hawkins on the show. He really enjoyed talking to Hawkins, and remembers him as "a kind soul."
Machine Gun Kelly agreed. As it turns out, he got to spend some time with Hawkins in Paraguay just two nights before his death.
The Foo Fighters and Machine Gun Kelly were supposed to perform at a festival together. The event was canceled due to bad weather, however. This didn't stop the Foo Fighters from having a good time, and they invited Machine Gun Kelly and his entourage along to their hotel rooftop.
Machine Gun Kelly remembered how Hawkins made sure to speak to everyone, including his personal assistant. He took the extra time to really get to know everyone. When discussing Hawkins' children, Machine Gun Kelly said,
"I really want to thank him and let his kids know that he made us feel … so confident in ourselves and loved, and your father [was] a great, great man, and we were all lucky to know him."
The 'Mainstream Sellout' tour is on
The show must go on, and Machine Gun Kelly released his sixth full-length studio album Mainstream Sellout on March 25, the day of Hawkins' death. He was on the Stern Show to promote this album and said the title is sort of a way to poke fun at himself and the people who think that he's new to the scene.
Mainstream Sellout currently has a user score of 5.5 on Metacritic. Many of the reviews referenced the similarities between this album and Tickets to My Downfall.
According to Machine Gun Kelly's site, the tour will begin in Austin, Texas on June 8, and will then move across the U.S. until it wraps up in Cleveland, Ohio on August 13. Machine Gun Kelly will then travel overseas to Germany, Czechia, Belgium, Italy, Switzerland, United Kingdom, Ireland, and finally to the Netherlands where the tour will end on October 12.