'Mad Max: Fury Road' Director George Miller Has an Oscar But Not for the Movie You Think
Did you know Kate Winslet has an Academy Award? You probably do. But did you know she won it for The Reader, which grossed a total of $34 million domestically? We're guessing the answer is "no." So it goes in Hollywood. Oftentimes, Oscar winners don't win for their most memorable — or even their best — work. Take director George Miller, for example.
In 2015, Miller's Mad Max: Fury Road took the world by surprise. A sequel/reboot of the cult classic series, the film proved to be a major technical and creative feat. In fact, many critics heralded it among the decade's best films. And remarkably, Mad Max: Fury Road was nominated for 10 Oscars that year.
Although Miller does have an Academy Award, it wasn't for the film most would consider his crowning achievement. Here's the stunning truth behind Miller's sole Oscar win so far.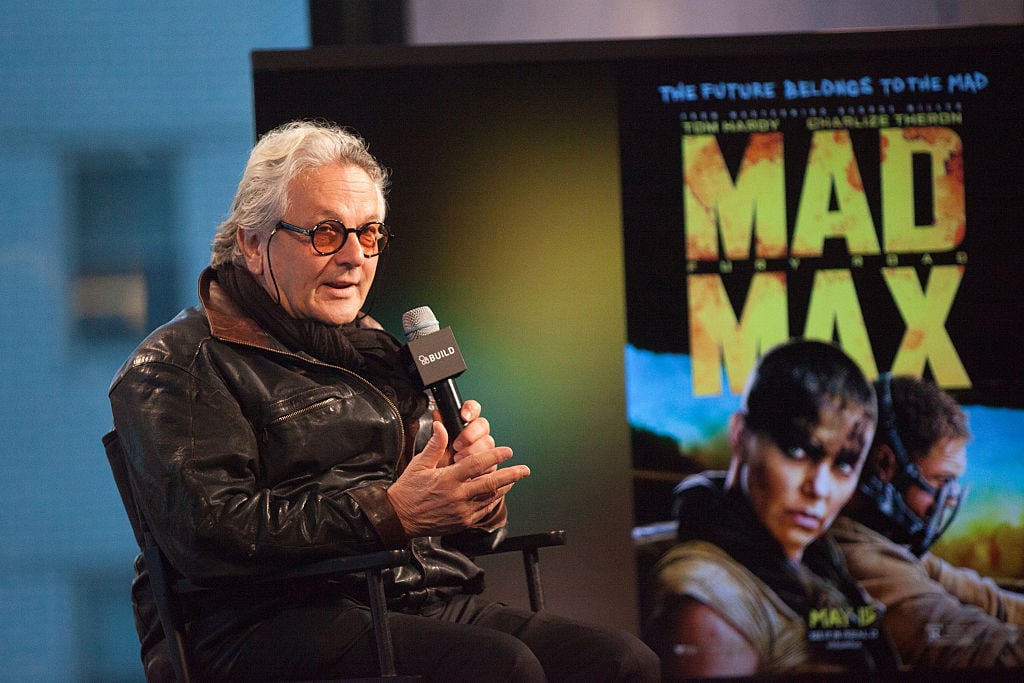 George Miller created the 'Mad Max' franchise
In 1979, Miller made his directorial feature debut with the original Mad Max, an Australian production starring a then-unknown Mel Gibson. The low-budget film proved to be a cult classic, with Miller-directed sequels following in 1981 and 1985. Thirty years later, Miller returned to the franchise, with Tom Hardy stepping into Gibson's shoes.
Mad Max: Fury Road earned 10 Academy Award nominations, including Best Picture and Best Director. While it won six trophies at the 2016 ceremony, Miller himself did not receive any of those awards. Rather, they went to the teams responsible for the production design, sound, makeup and hairstyling, film editing, and costume design.
Miller might be best known for the Mad Max franchise. But he's also directed several other hits. These include 1987's dark comedy The Witches of Eastwick and 1992 drama Lorenzo's Oil. Yet, ironically, his biggest successes outside of the dystopian world of Mad Max have been in family entertainment. It's actually here where Miller claimed an Academy Award.
But he hasn't won an Oscar for that series
In addition to those films, Miller has been instrumental in the Babe films. He earned an Oscar nomination for co-writing the 1995 original, which follows a pig who wants to be a sheepdog. Miller even directed the 1998 sequel, Babe: Pig in the City. Nearly a decade later, he turned to his first animated film and finally snared an Academy Award.
2006's animated musical Happy Feet — which Miller co-wrote and directed — won Best Animated Feature. One of only six non-Disney movies to win the category, the film beat Cars and Monster House for the honor that year. For all his work in dystopian action, Miller has dancing penguins to thank for his first — and so far only — Oscar.
So we can hardly blame the director for coming back for more. Five years later, Happy Feet Two hit theaters, though it proved to be much less successful — critically and commercially — than the first film. It also marked Miller's last film until Mad Max: Fury Road happened.
Anya Taylor-Joy could appear in a 'Mad Max' spin-off
Now that Miller is firmly back in Mad Max mode, fans will be happy to know he isn't looking back anytime soon. Around the release of Mad Max: Fury Road, Miller discussed his future plans for the franchise. But considering the arduous shoot of the previous Mad Max film, it's taken time for things to come together. Next up? A spin-off centering on Furiosa.
Charlize Theron first played the war captain in Mad Max: Fury Road and is expected to reprise the role. And despite the coronavirus pandemic's effect on Hollywood, Miller continues to plan his next move. In fact, a recent report claims Split star Anya Taylor-Joy has auditioned for the Furiosa film. With a bit of luck, Miller could get an Oscar for his signature series next time.