'Mad Men': Jared Harris Reveals How He Reacted to Being Written Off the Show
Jared Harris' 'Mad Men' character, Lane Pryce, was killed off in Season 5. Now, he's shared what his reaction was when he learned of his character's fate.
It's never fun being killed off a show, but if you have to do it, you hope the writing is great. That's exactly how Mad Men actor Jared Harris felt when he learned his character, Lane Pryce, was being written off the Emmy winning show in its fifth season.
During a 90-minute masterclass for Canneseries Live, Harris dished on what went down when Mad Men creator Matthew Weiner broke the news of his character's death.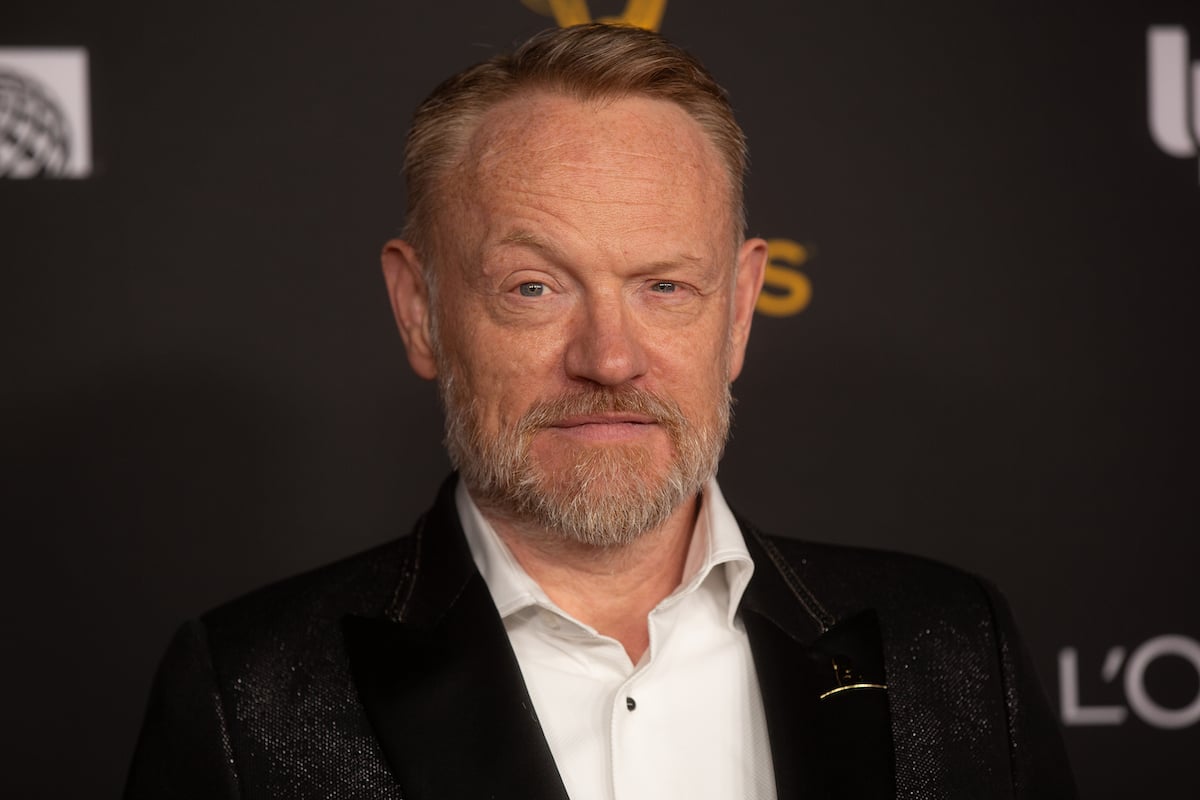 Lane Pryce's death in 'Mad Men' was a shocking moment for fans
"As soon as Matt is offering you a huge slab of whiskey in the middle of the day, I knew something was wrong," he said. "But when he told me how he was going to do it, I literally fell off my chair laughing because I knew how clever it was."
Lane's suicide occurred in Season 5, Episode 12, "Commissions and Fees." The British ad executive had been caught embezzling company funds to pay off his taxes by Don Draper. Don made him resign. Lane ended up hanging himself in the doorway of his office following a failed attempt to asphyxiate in his Jaguar.
As Harris said of the heartbreaking moment, "A good death scene is an invaluable thing to have. It's also a pain in the ass because it means you have to look for a new job."
And much like Kit Harrington having to keep Jon Snow's resurrection a secret from Game of Thrones fans, Harris had to act like nothing changed until this episode aired.
Jared Harris only told his wife he was killed off of 'Mad Men'
"I understood it was important for my profile in the business to be part of the London press junket," the 59-year-old shared. "I told my wife about being killed off, but I didn't tell my agent or manager. They only found out when the episode aired."
That wasn't the end for Harris' Mad Men run, though. He was able to come back to direct Season 7, Episode 11, "Time & Life."
As he explained, "[Matthew Weiner] was open to the idea because he liked it when people who knew the show directed episodes. I shadowed Michael Uppendahl in Season 6 on the episode 'The Crash' and then the opportunity to direct came up in Season 7."
Following his Emmy-nominated turn on Mad Men, Harris made a habit of taking on characters who died in their shows. He portrayed King George VI in Season 1 of The Crown, who died of a coronary thrombosis, making Elizabeth queen. He then played Russian physicist Valery Legasov in HBO's Emmy-winning miniseries Chernobyl, who—like Lane Pryce—hung himself in the pilot episode.
Before his death, the physicist left behind audio tapes detailing his research into the Chernobyl nuclear disaster. Harris explained to Showbiz Cheatsheet in 2019 that those tapes didn't actually exist.
"There weren't audio tapes," he said. "He left behind journals. But that's not as cinematic as audio tapes."
"They're very hard to get a hold of," he continued. "In fact, there's not a lot of him left in the historical record because they basically wrote him out of the story. They erased him from history. That's what they were trying to do as a threat." Harris added that this was "to stop him from trying to get the story out."
Hopefully, Harris' next character gets to stick around a bit longer.