'Mad Men': What Is Don Draper Actor Jon Hamm Up to Now?
Jon Hamm is a talented actor who rose to fame for his work in the acclaimed AMC television series Mad Men. The period drama showcased not only Hamm's ability to portray dynamic, commanding characters but highlighted his heartthrob status as well.
In addition to Mad Men, Hamm has made a name for himself as a comic actor, working with many of the top female comedians in the entertainment industry, including Kristen Wiig and Melissa McCarthy. These days, with Mad Men off the air for years, many fans are wondering what the actor is up to, and whether they can count on seeing him on television anytime soon. 
How did Jon Hamm get into acting?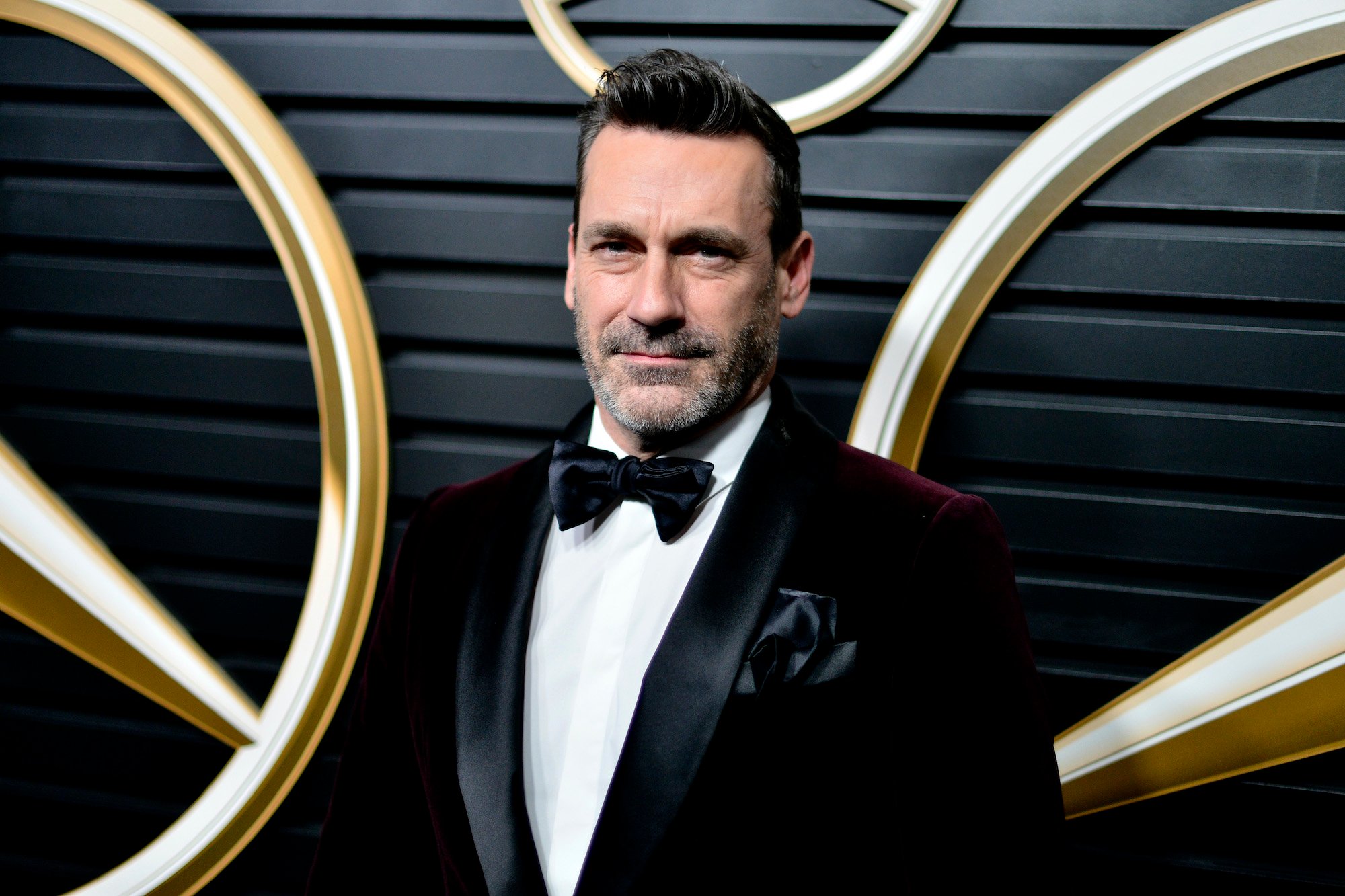 Hamm was born in St. Louis, Missouri, in 1971. Raised in a working-class family, Hamm started acting when he was a child, appearing in local theater productions.
Still, Hamm didn't take acting seriously until years later, when he started attending college at the University of Missouri. Hamm acted in some stage shows on campus and with local companies, until he graduated from the university in 1993.
After he graduated, Hamm moved to California in order to pursue his acting career. He had difficulties getting his foot in the door of the entertainment business, and in 1998, he was terminated by his acting agency for not landing any significant roles.
Hamm worked as a waiter, all while he pursued acting jobs — and finally, in the year 2000, he made his feature film debut in the movie Space Cowboys. His work in the film led to some additional small roles in movies such as Kissing Jessica Stein, but it wasn't until 2007 that Hamm really started making waves. 
Jon Hamm became famous as Don Draper in 'Mad Men'
In 2007, Hamm began appearing as Don Draper in the AMC series Mad Men. As Draper, a suave advertising executive, Hamm received rave reviews from critics and fans.
Many praised his nuanced performance as Draper, and he went on to win the Golden Globe Award for Best Actor in a Television Series – Drama in 2008. In addition to Hamm's work as Draper, the series was honored for writing, set design, production, and direction. For many, Mad Men is one of the greatest television shows of all time, occupying a unique space in TV history. 
Mad Men ran for seven seasons, ultimately going off the air in 2015. Hamm didn't go anywhere after the show ended, although the actor himself admitted that he had a hard time letting go of the series, and the character that he played for so many years. 
What is Jon Hamm doing now?
Even though Hamm became a star for playing a complicated, serious character, he has shown that he is actually a very funny man. In the years since Mad Men went off the air, Hamm has appeared in a wide variety of comedic roles in films like Bridesmaids and The Unbreakable Kimmy Schmidt.
He has consistently chosen unexpected roles, most recently appearing as the angel Gabriel in the Amazon Prime series Good Omens. Hamm has also lent his commanding voice to some television commercials, including Mercedes-Benz commercials — a partnership that Don Draper himself would surely approve of.
All in all, Hamm has managed to become a force to be reckoned with in the entertainment business, and will likely be around for years to come.