I Made Ina Garten's Pea Soup and It Definitely Won't Be the Last
Ina Garten's pea soup is just one of her many Barefoot Contessa soups. Since making it for the first time, I've returned to it again and again. While I love Garten's chicken dishes just as much as the next Barefoot Contessa fan, it's convinced me not to sleep on her soups. Ahead, details on my experience making Garten's pea soup. 
Making Ina Garten's pea soup: There's practically no prep and the cooking process is simple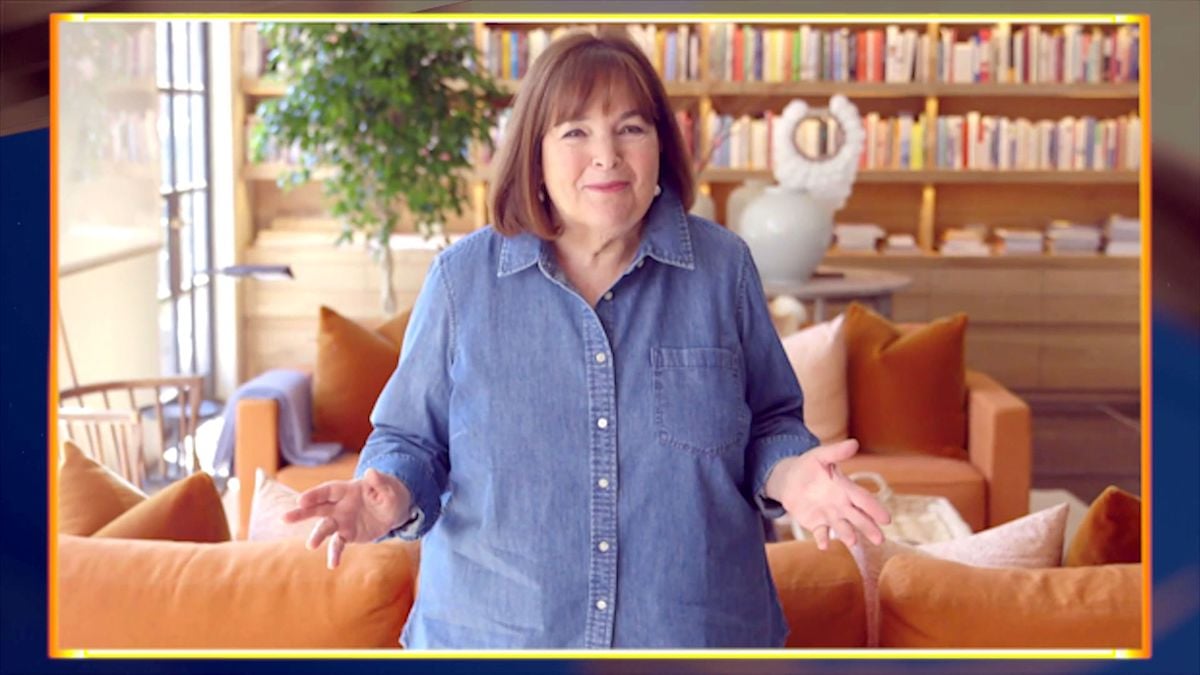 This probably won't come as a surprise to anyone familiar with Garten's approach to food, but Parker's Split Pea Soup, the official name of the dish, is easy to prep. It's not much more than gathering the 10 ingredients together and giving a few things a rough chop. 
Per Garten's instructions, I started with the onions and garlic. I chopped yellow onions and minced garlic before tossing them in a big pot with olive oil, salt, pepper, and oregano. While they sauteed (about 15 minutes), I chopped carrots and potatoes, pausing every so often to stir the pot. 
Next, I added the carrots, potatoes, peas, and chicken stock, bringing it to a boil and then a simmer, per Garten's instructions. About 40 minutes later, after a few more stirs to prevent sticking, I tossed in the rest of the peas while the soup continued cooking for another 40 minutes. 
Things to look out for when making Ina Garten's pea soup
Now for some things I learned when making Garten's pea soup. Keep a close eye on the onions and garlic as they saute. The onions can go from "translucent," which is what Garten calls for, to brown or burnt very quickly.
Another thing: Be aware that more chicken stock or water (Garten says either is OK) might be needed. My pea soup became very thick. So I added a splash more to prevent sticking and give it a soupy consistency. I've also found adding more liquid is necessary with any leftovers too. 
Finally, Garten notes to skim off any foam during the cooking process. Because I've only ever noticed a little bit of foam, which I've found too tedious to remove, I skip this step. 
Ina Garten's pea soup is substitution-friendly  
Like many of her other dishes, Garten's pea soup lends itself to substitutions. Don't have red boiling potatoes at home? Try butternut squash. I've done this on more than a few occasions with good results. 
Additionally, I've made the soup using variations on the ingredients. I've used baby carrots instead of whole (they take a little longer to chop but turn out the same), white and red onions rather than yellow, and vegetable stock in place of chicken. 
When the soup is all done, I like to use an immersion blender — entirely optional — for a few seconds. 
Overall, I love Garten's pea soup and so does everyone I make it for. Much like her Brownie Pudding, I keep coming back to it because it's easy to make and substitution-friendly.