Madonna Once Explained Why She Didn't Have a Successful Acting Career
Madonna once attempted to make the transition from pop star to movie star. When she first dabbled in Hollywood, however, she didn't think she made the impact that she wanted.
Madonna pursued a film career after succeeding in music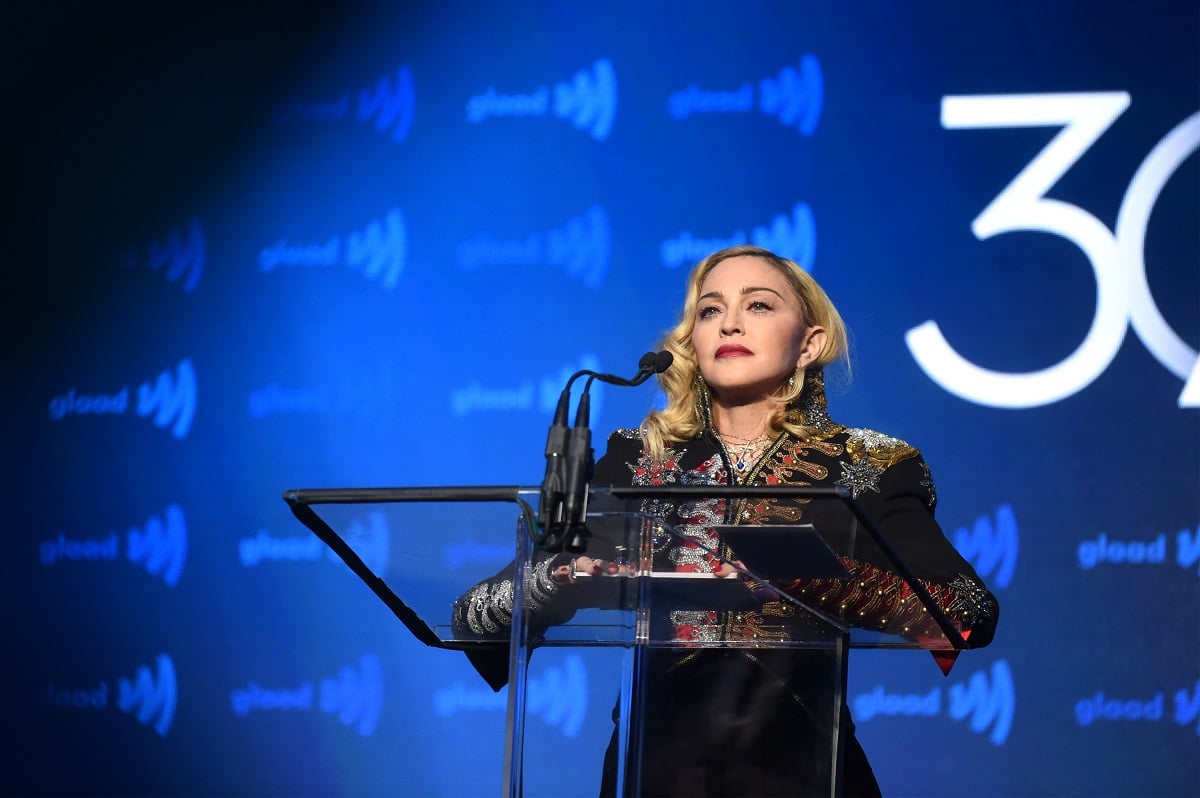 Madonna already had a stellar run in the music industry. But after her contributions to the genre, she attempted a similar successful run in the film industry. According to Madonna's IMDb, her first couple of films included 1985's A Certain Sacrifice and Vision Quest, the latter of which she played a singer in. She would round out her filmography even further in movies like The Shanghai Surprise, Dick Tracy, and Body of Evidence.
The mid-to-late 90s saw Madonna starring in her passion project Evita. The film pulled in $141 million worldwide and attracted several prestigious award nominations. It received an Oscar nomination and won for Best Original Song. Evita also earned Golden Globe nominations for Best Picture – Comedy or Musical, Best Original Song, and Best Actress – Comedy or Musical. It was Madonna's first Golden Globe nomination.
But in the 2000s, Madonna's acting career began winding down a bit. She featured in films like The Next Big Thing and Swept Away. Her last credited role was providing voice work for a character in the 2006 movie Arthur and the Invisibles.
Madonna once explained why her acting career wasn't successful at first
When Madonna first started pursuing acting roles, the megastar didn't feel like she was living up to her potential in the business. But she also felt her lack of success in the Hollywood industry might have been her own doing. Madonna didn't think she put in as much effort in her film career as she did her music. This yielded disappointing results for her work as a film star.
"I've been a failure so far. And the reason is that I simply haven't put a lot of thought into it. I haven't honored or respected a movie career the way I should have. I didn't approach it the way I approached my music career. I'd had a lot of success in music, and all of a sudden people were going, 'Here's a movie.' And I didn't think about it. I just took it," she once said in an interview with the Los Angeles Times. "I underestimated the power of the medium. It's been a good lesson for me."
Madonna felt that people didn't want to see her succeed outside of music
Madonna theorized there might have been a bias against her interests outside of her music. She wondered if there was a certain segment of fans that only wanted her to succeed within the music genre. Meanwhile, they would hope she failed at accomplishing anything outside of it. She pointed to the reaction her 2002 film Swept Away received from critics. The movie was written and directed by her husband at the time Guy Ritchie.
Madonna speculated it was a combination of her Hollywood ambitions and her relationship that resulted in Swept Away's negative reviews.
"I just don't think people are comfortable with me doing well in other areas besides music," she once told NBC News. "I think that there's a lot of evil eye on my relationship with my husband. We're in love, we have beautiful children together and now we're making a movie together. I mean how dare we, in a way. But at the end of the day, it's one thing to say you don't like the movie. Okay fine, don't like the movie. But they weren't really criticizing the movie. It was like personal vendettas."