Madonna Insured This Body Part for $2 Million
Here's which body part Madonna insured for a whopping $2 million.
Madonna is one of the most famous women on the planet. For more than three decades the singer proved that she's not shy about showing off her body in videos, during live performances, and on the red carpet. But there is a part of her body she values so much that she decided she needed to insure for a whopping $2 million.
Read on to find out what that is as well as a few other things you may not have known about the Material Girl.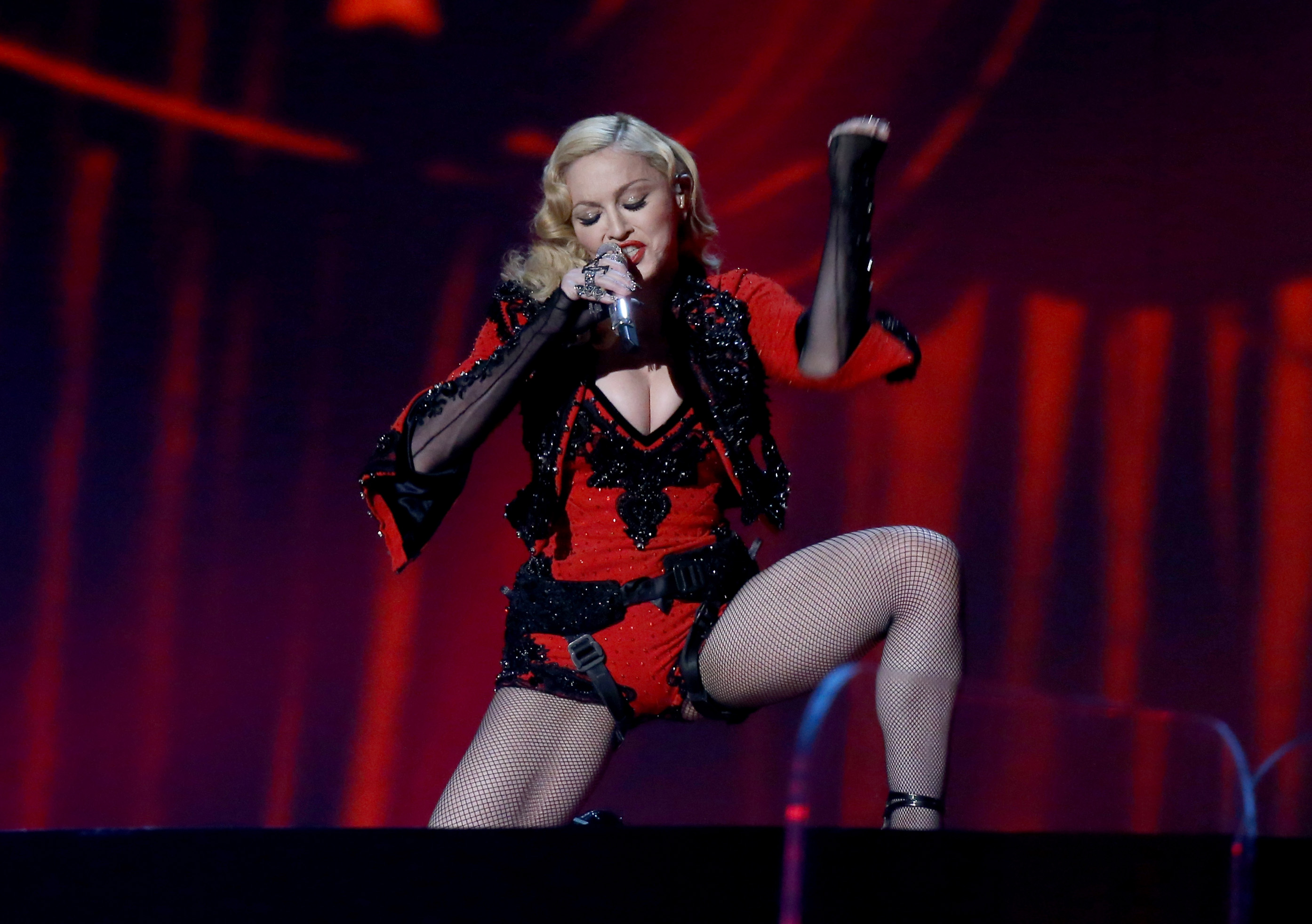 Madonna's name, her children, and her net worth
Madonna is a name that just about everyone has heard. But many have questioned if that is actually her real name. Well turns out Madonna is her first name. The Queen of Pop was born Madonna Louise Ciccone on Aug. 16, 1958, in Bay City, Michigan to a mother of French Canadian descent and a father whose family immigrated from Italy. 
Aside from her singing career Madonna also acted in several movies over the years and in 1996 she started a family, giving birth to her daughter Lourdes "Lola" Leon. She then welcomed her son, Rocco Ritchie, with director Guy Ritchie in 2000. And in 2006, she adopted a son David Banda followed by a daughter Mercy James in 2009, and twins Stella and Estere Mwale in 2017.
As for how much she's worth, Celebrity Net Worth estimates that the "Like a Prayer" hitmaker's net worth is $850 million so she can afford to get an insurance policy for millions on her assets.
What Madge insured for $2 million
Long before Lady Gaga was wowing fans with wild costumes and before Britney Spears was making hearts race in skimpy outfits, Madonna was pushing boundaries with unique ensembles and leaving little to the imagination at the same time.
The "Like a Virgin" artist embraced her sex symbol status throughout her career and as Yahoo! noted, insured her breasts for a cool $2 million. Madge reportedly did so because she believed they were so famous and valuable that her image would have never recovered if anything happened to them.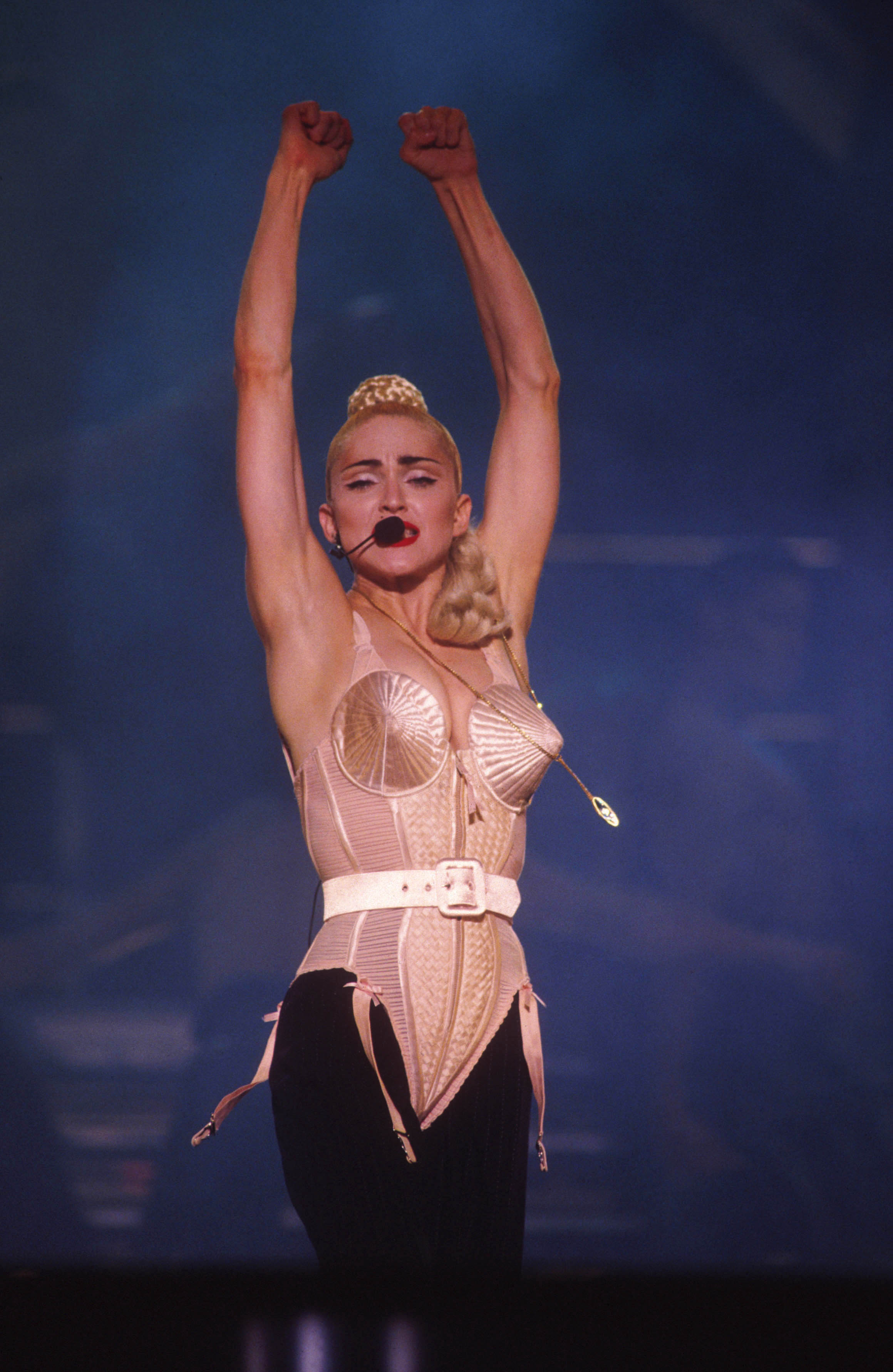 Other celebs who insured their breasts
Madonna isn't the only celebrity to take out an insurance policy on her breasts. Former Girls Next Door star Holly Madison insured hers as well to the tune of $1 million. "If anything happened to my boobs, I'd be out for a few months and I'd probably be out a million dollars," Madison previously told People. "They're my primary moneymakers."
However, a country songbird who may have the most famous chest in the world actually insured her cleavage for less. Dolly Parton breasts are insured for $600,000, according to ABC News.
The trend of insuring body parts doesn't stop there. Jennifer Lopez and Kylie Minogue have policies in place to protect their derrieres while Rihanna, Heidi Klum, Jamie Lee Curtis, and Tina Turner all have had their legs insured for millions. But no one tops the ultimate diva Mariah Carey. When she became a spokesperson for Gillette, Mimi went ahead and insured her legs for an eye-popping $1 billion.