Madonna Just Revealed That She's Writing a Movie About Her Life
The singer says past efforts at a biopic were "superficial."
Madonna has a new concert documentary film called Madame X. But that's not her only foray into the world of movies. In an on-camera interview, the singer just revealed that she's writing a feature film about her life and career. Here's what she said. 
Madonna has two documentaries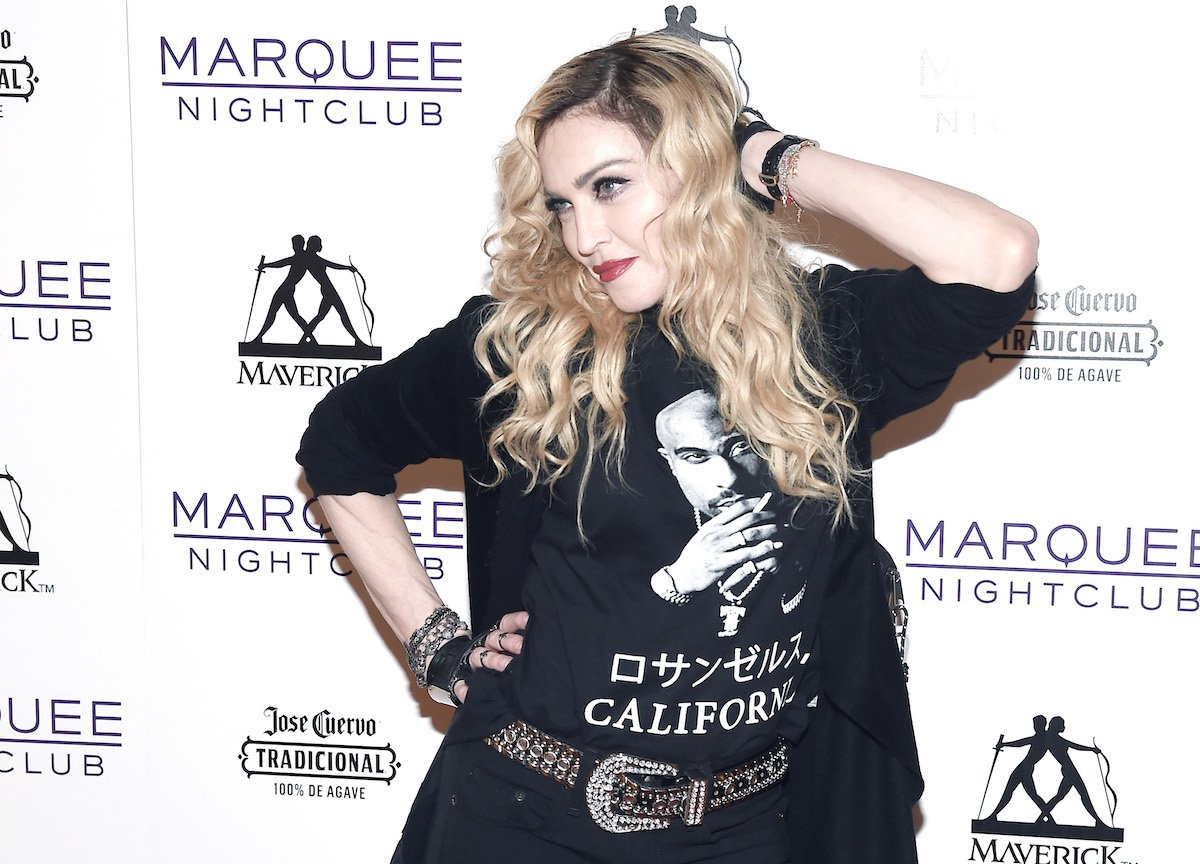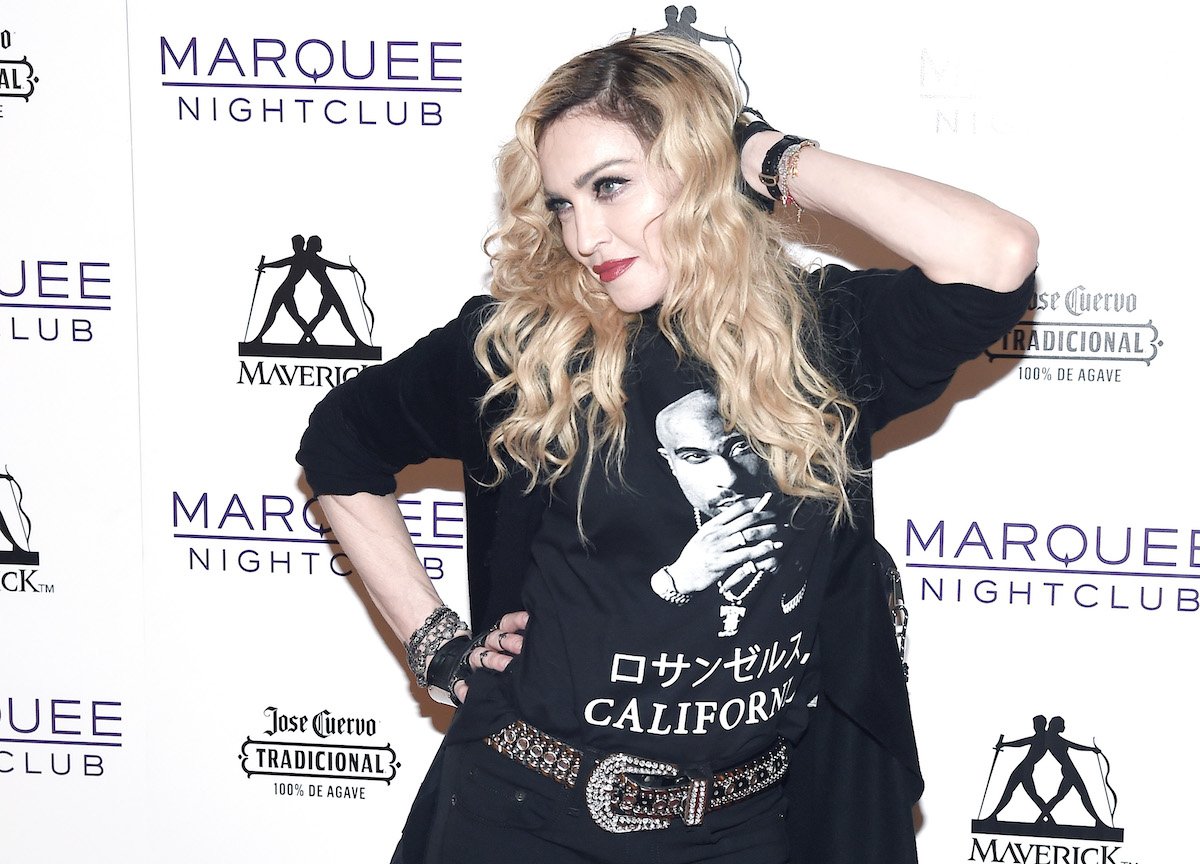 Madonna's storied, decades-long career on the stage is virtually unparalleled. The media dubbed her the "Queen of Pop." Moreover, she sold 300 million records worldwide. In addition to significant roles in feature films like Desperately Seeking Susan (1985), Who's That Girl (1987), Shanghai Surprise (1986), and Dick Tracy (1990), she shared details about her life in a revealing and groundbreaking 1991 documentary, Truth or Dare. 
The film explored her time on the road during the Blond Ambition tour. Furthermore, it shared details intimate enough that the documentary is known internationally as In Bed With Madonna. 
In the same vein, Madonna released a new documentary called Madame X in October 2021. It also follows her more recent 2019-2020 tour of the same name. According to a press release, per Yahoo!, Madame X "captures the pop icon's rare and rapturous tour performance." In addition, it features 50 on-stage performers. Above all, it includes her six children, giving a rare insight into her personal and family life. 
But nothing yet has quite captured the entire narrative of Madonna's remarkable personal and professional life. 
The pop icon will direct a movie about her life
In an interview with Jimmy Fallon on The Tonight Show, the singer shared details about a new screenplay she's writing about her life and career. 
After admitting to Fallon that she passed up a game-changing role in The Matrix (1999), Madonna revealed that she feels she's the right person to pen her life story to a feature film format. Furthermore, she will direct the autobiographical movie. 
Per Entertainment Weekly, the True Blue singer said studios have tried to produce similar projects. However, one of them was "the most hideous, superficial piece of crap I've ever read," she told Fallon. 
"I'm thinking, 'Why would these people want to make a movie about my life?' There's nothing true in the script." Madonna also said a director attached to one of the theoretical projects "had no appreciation for women."
Therefore, she did what any self-respecting global mega-star would do — she began writing it herself. The revelation confirms her September 2020 statement that she would produce her own film. 
"There is nobody on this planet that can write or direct [or] make a movie about me better than me," she declared, to audience applause. 
No word has emerged yet on an official title for the project. Meanwhile, fans can see the Madame X documentary on Paramount+.