Madonna Reportedly Has the Ability to 'Smell Fear Like a Dog'
Madonna has been a powerhouse in the music industry for decades. Those who know her explained that she has high standards for her collaborators.
As one of the most successful pop artists in history, it's clear that Madonna works hard. The artist broke out onto the music scene with her debut album in 1983 and has been successfully working ever since. In order to maintain this level of success, Madonna has a strong work ethic and demands the same of her collaborators. Those who know her have described the way she can tell that those around her are not up to her standards.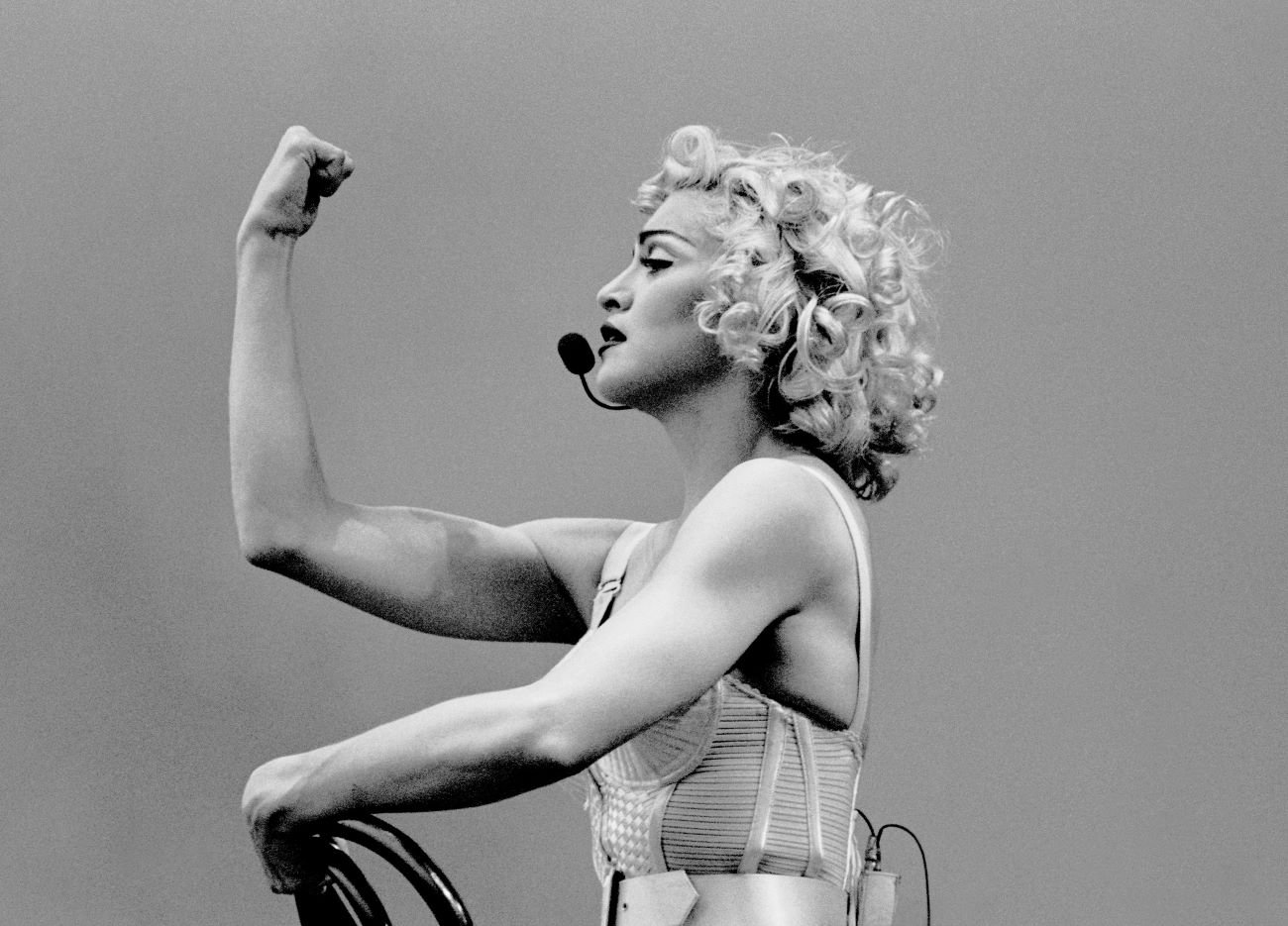 How did Madonna get her start?
Madonna grew up in Pontiac, Michigan, and briefly attended the University of Michigan on a dance scholarship. The artist left after two years to pursue a career in New York City. Still, her dance training left an indelible mark on Madonna. Not only did it enhance her onstage performance, but it taught her an ironclad work ethic. 
"I started as a dancer, and that's informed my way of being onstage and my way of using space," she told Maluma for Rolling Stone. "That's why I can work those long hours and keep going. Dancers are a breed of their own. We punish ourselves and we push through the pain. Even if we're injured, we don't care."
The singer has a notoriously strong work ethic
When Maluma told Madonna that he learned discipline from soccer but tries not to be hard on himself, Madonna had a blunt response: "You're not like me."
The "Material Girl" singer has always been known for an intense dedication to her work. Her longtime stylist Arianne Phillips shared her insight on Madonna's commitment to success.
"She has been at the top of her game for more than 30 years; she has a very strong point of view," Phillips told Billboard. "Madonna also is a collaborator. She's always the hardest-working person on every set. Her work ethic is unparalleled. She really expects her collaborators to bring something to the plate."
Her high expectations may seem intimidating to some. Madonna has high standards and wants them met. This trait led an acquaintance to offer a warning to reporters.
"She smells fear, like a dog," someone told both Rolling Stone, "so don't show it, even if you're feeling it."
Madonna has a number of celebrity friends
Despite her hardcore reputation, many journalists describe Madonna as funny and warm. She also has many celebrities who admire her and many who she counts as friends.
Ariana Grande frequently cites Madonna as an influence and featured her in the "God is a Woman" music video.
"She paved the way for all of us and has been here fighting that fight way longer than any of us," Grande said on The Tonight Show Starring Jimmy Fallon.
Madonna is also friends with Rosie O'Donnell. The pair met on the set of A League of Their Own and have been close ever since. O'Donnell has frequently shared her love of the pop star on social media.
"I love her so," the comedian tweeted.