Madonna Wants to Go on Tour With Britney Spears and 'Reenact' Their Infamous Kiss
Madonna and Britney Spears' infamous kiss at the 2003 VMAs remains an iconic pop culture moment. Now, Madonna wants to go on a world tour with Britney and 'reenact' the kiss
Madonna and Britney Spears remain two of pop music's reigning queens. In 2003, Madonna infamously passed on the torch to Spears with an onstage kiss. Now, it looks like she wants to recreate the moment over and over.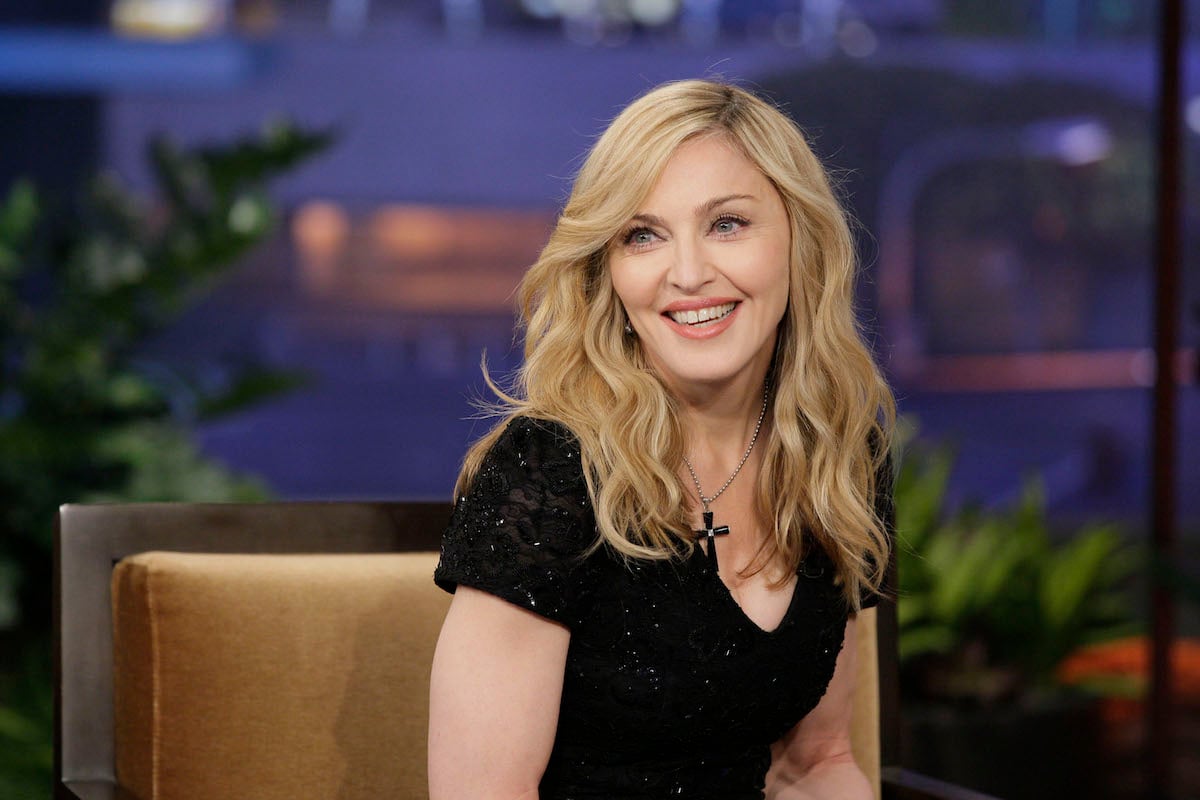 Madonna and Britney Spears' VMA kiss
Britney Spears and Christina Aguilera paid tribute to Madonna at the 2003 MTV Video Music Awards. Spears and Aguilera covered Madonna's hit song "Like a Virgin," and they teamed up with the singer herself for a rendition of her song "Hollywood."
During the performance, Madonna locked lips with both Spears and Aguilera, one after the other, as the crowd cheered. Less than two months later, Madonna and Spears released their collaboration "Me Against the Music" as the lead single from Spears' album In the Zone.
Both Spears and Madonna continued to record music and release albums throughout the 2000s and 2010s. But by the late 2010s, Spears took a step back from the spotlight after being forced to work against her will for years. In the time since then, she's been focusing on herself and her family.
Madonna wants to go on a world tour with Britney Spears
In the years since then, Spears has had a tumultuous time in the spotlight, marked by nearly 14 years of her being under a restrictive conservatorship. In recent years, as Spears' conservatorship came under public scrutiny, Madonna was one of Spears' biggest supporters.
Now, Madonna wants to link up with Spears once again on stage. In an Instagram Live in January 2022, a fan asked Madge if she wanted to do another world tour one day. She responded in the affirmative, and even suggested that Spears join her.
"Hell yeah!" she said. "Stadium, baby! Me and Britney, what about that?"
"[It] would be really cool," she added. "We could reenact the original [kiss]."
While fans would love to see Madonna and Spears together in concert, even the Material Girl herself acknowledged that she was "not sure" if Spears would "be into" the idea, as she's spoken in the past about retiring from music.
Madonna and Spears last hit the stage together in November 2008 for a surprise duet of Madonna's song "Human Nature" during her Sticky & Sweet Tour.
Madonna has been Britney Spears' biggest fan in recent years
During the public battle over Spears' conservatorship, Madonna stood by Spears' side throughout the process. The lawyer who eventually helped Spears get out of the conservatorship was once used by Madonna herself.
According to Page Six, Madonna was "in touch with Britney Spears multiple times" in the months leading up to the dissolution of Spears' conservatorship in November 2021.
"Madonna has always had a soft spot for Britney and couldn't sit idly by when she felt that there were clear injustices going on," a source close to Spears said.
"Madonna is waging war," the source added. "She is hellbent on righting the wrongs that Britney had to endure. She has offered to help in any way that she can and is not afraid to speak up or intervene if needed."