Madonna had one of the longest winning streaks in the history of pop music. From her debut in 1983 all the way up to the early 2000s, Madonna was a reliable hitmaker who produced multiple popular songs with each album. She had a massive number of top 40 hits, but which were the most successful? Here are Madonna's biggest hits according to Billboard.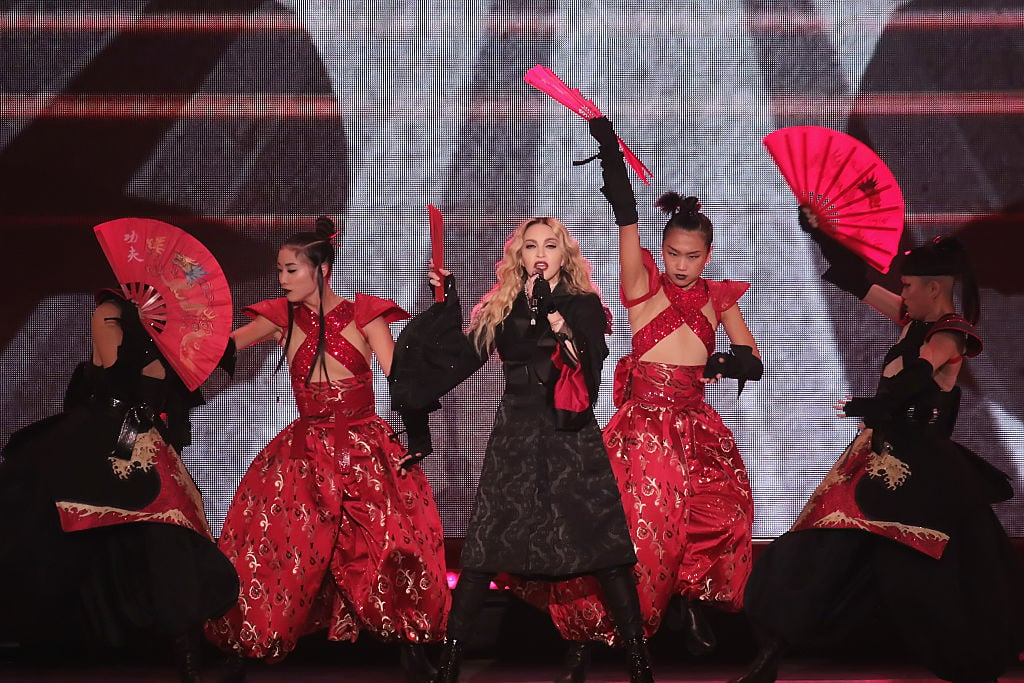 5. 'Justify My Love'
One of the main reasons why Madonna is so prominent is because she knows how to engineer a good scandal. The black-and-white video for her song "Justify My Love" was far too risque for MTV in the early 1990s and they refused to air it. The Queen of Pop responded by producing commercial copies of the video.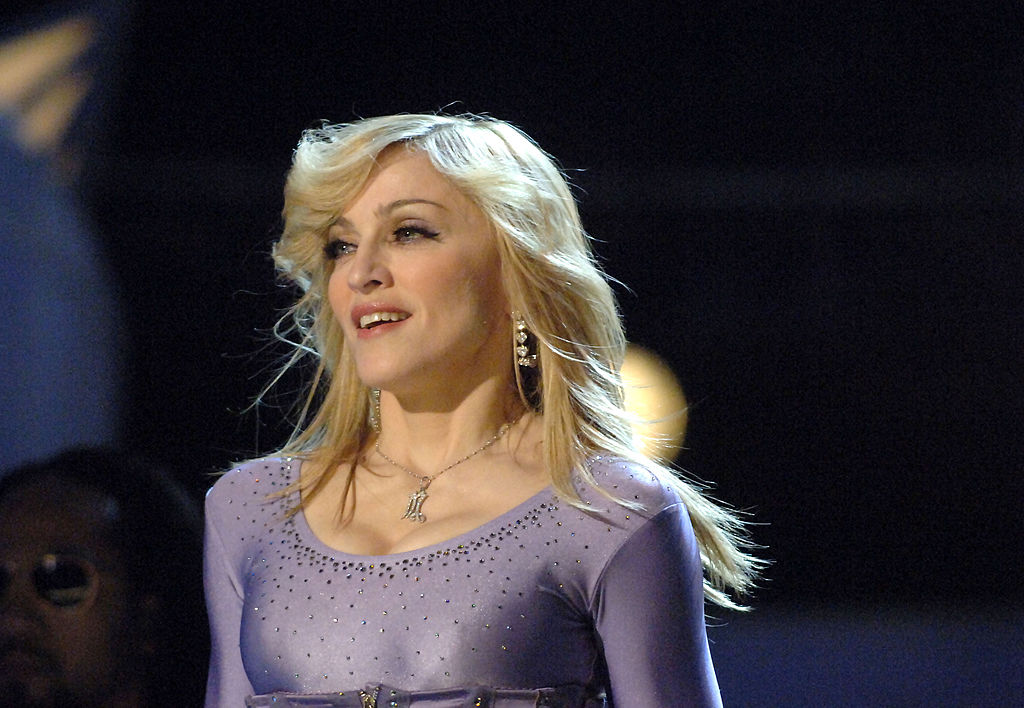 Not only did copies of the video sell very well, they helped to propel the single to become one of Madonna's biggest hits. This is especially impressing considering that "Justify My Love" isn't even a pop song; it's more of an experimental alternative rock song. The fact that Madonna managed to make this song a number-one hit shows how incredibly important she was at the time.
4. 'Take a Bow'
Madonna is primarily remembered for her up-tempo pop songs, but she did release a string of successful ballads across the 1980s and 1990s. She had so many hit ballads that she was able to release a hit compilation record titled Something to Remember entirely composed of her ballads.
Co-written by R&B hitmaker, Babyface, the track is one of Madonna's most vulnerable and beautiful, with a string section vaguely reminiscent of Nancy Sinatra's "You Only Live Twice." The song is a lament over a failed relationship that highlighted the singer's more sensitive side at a time when her image threatened to overpower her music. The song proved that Madonna could abandon her sexy, empowered image and still rule the airwaves.
3. 'Crazy For You'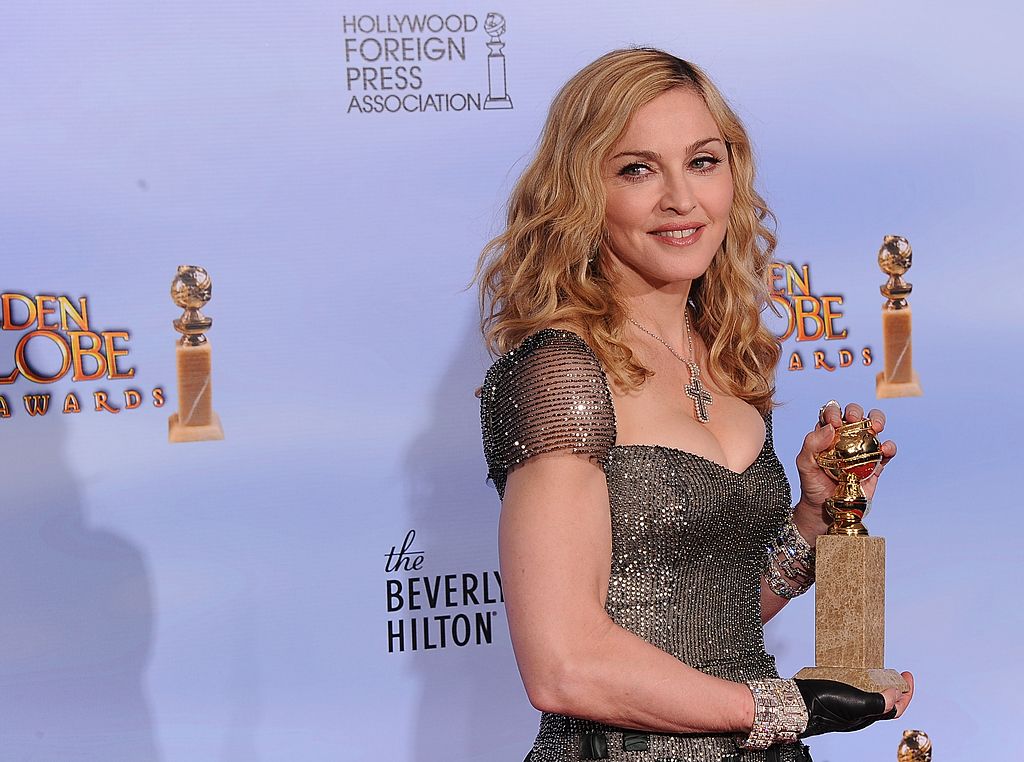 Madonna's other biggest ballad, "Crazy For You," is a bit faster and more sensual than "Take a Bow." It has some of the singer's trademark innuendos but it works thanks to a sincere and powerful vocal performance by the Queen of Pop. It also features some of the most unique and interesting backing vocals in pop history. "Crazy For You" didn't need an elaborate video or a shocking scandal to become a hit; it's simply pop music of the highest order.
2. 'Vogue'
Madonna had given the world many great dance-pop songs by the time that "Vogue" was released, but on that single she outdid herself. The song's combination of house music beats and classical strings won the world over and it's impossible not to see why – the singer had found one of the tightest dance music grooves this side of Stevie Wonder.
It's an especially fun song for Old Hollywood enthusiasts, as the bridge features the singer rapping about many of that era's brightest stars, including Grace Kelly, Fred Astaire, and Ginger Rogers. Whether you are five or ninety-five, this song has something for you, which is why it became one of Madonna's biggest hits.
1. 'Like a Virgin'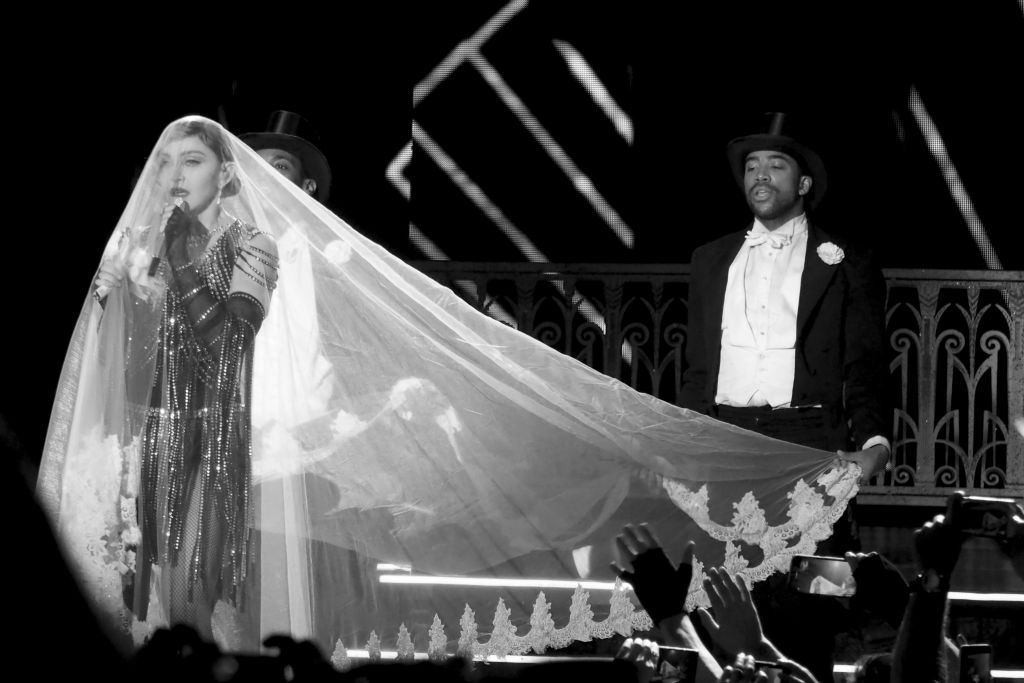 "Like a Virgin" wasn't the first Madonna hit, but it was the first Madonna hit to embody her personality as a performer. Early Madonna hits like "Borderline" and "Holiday" are wonderful, they could have been sung by anybody. "Like a Virgin" has a sensuality and cheekiness that only Madonna could have provided. It's also a unique song on a purely musical level –  no one ever managed to combine 1980s dance music and 1950s bubblegum pop the way that Madonna did with this song.