'Married at First Sight:' Karen Reveals Why She Continued After Discovering Her Husband's Identity Before the Wedding
Season 11 of Married at First Sight is back, and fans are loving the New Orleans cast. While viewers predict Woody and Amani will stay married after decision day, many are also placing their bets on Karen and Miles.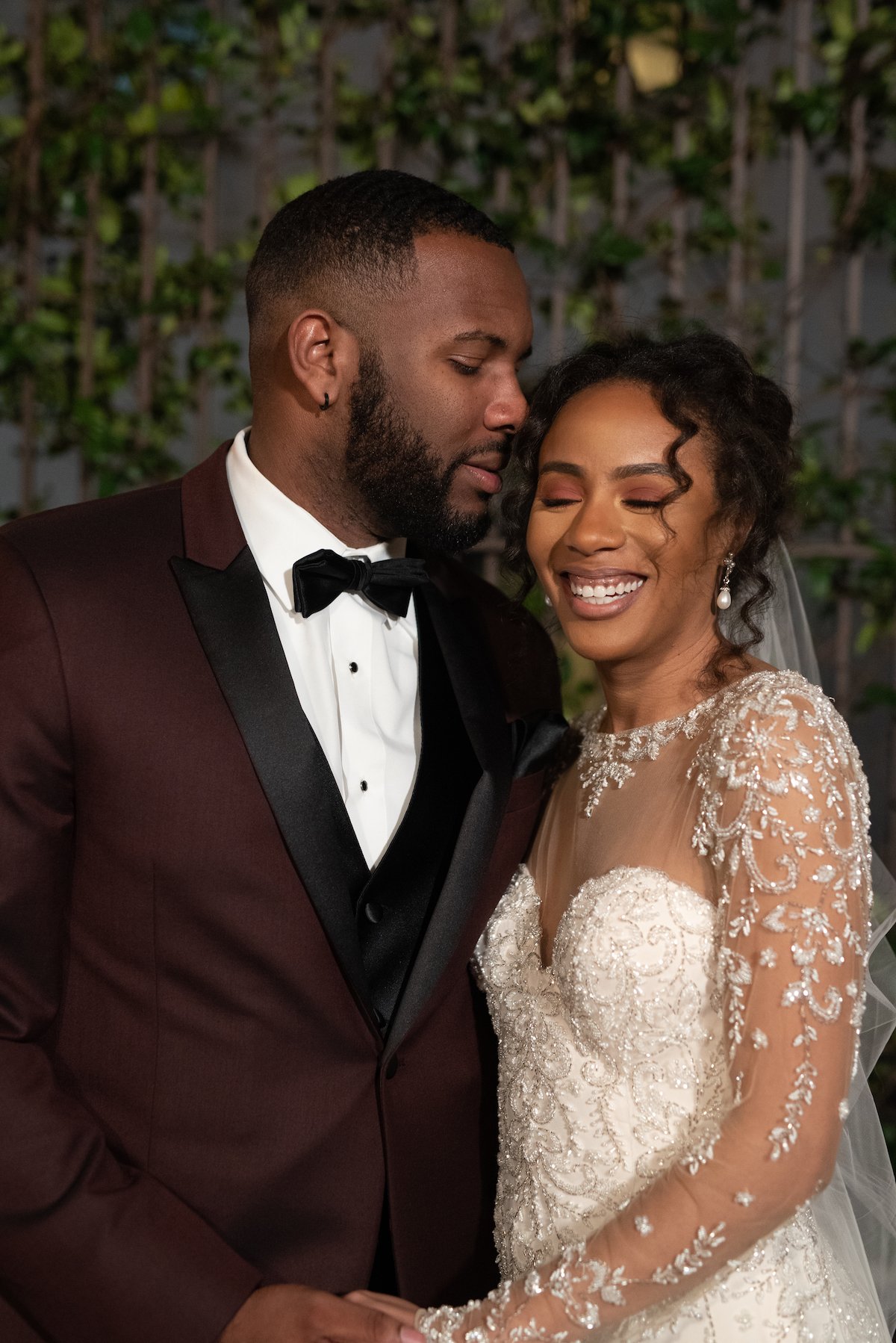 Fans were questioning whether Karen would appreciate her new husband after she became hesitant when his identity was mistakenly revealed prior to the wedding, but Karen appears at ease. In a new interview, Karen reveals the chaos of the discovery and why she continued the process.
Karen discovers her future husband before meeting at the altar on 'Married at First Sight'
Karen's participation in MAFS is shocking to those close to her. The 30-year-old's last relationship ended after discovering her ex fathered a child during their time together.
Karen says MAFS, though out of her comfort zone, is the brave step she thinks is necessary to find a lifelong partner. She says dating in New Orleans is horrible, so having experts help her with a match is her best bet.
The experts find Miles as the perfect partner for Karen. The 26-year-old works with kids and says he's always wanted to be married. His friends and family describe him as kindhearted and selfless, always putting others first. For Miles, relationships aren't the issue, but finding a woman who wants to settle down is his problem.
RELATED: 'MAFS:' The One Couple From Season 11 Fans Find the Most Awkward May Surprise You
Both Karen and Miles appear to be a great match, but Karen freaks out after producers send a text to a member of her bridal party that was intended for Miles' groomsmen. The text reveals Miles' identity, and Karen does her own research to find out more about her potential husband.
After finding Miles' social media pages, Karen is reluctant to move forward with the process. Hours before she's set to walk down the aisle, an emotional Karen reveals her hesitations to producers.
She says Miles isn't her type, calls him too emotional, and admits she's having second thoughts. In the end, she decides to follow through and jump the broom with Miles.
Karen explains why she continued the 'MAFS' process despite finding out about her husband prematurely
Karen is more at ease after meeting Miles. She says she feels an immediate level of comfort with her new husband and finds Miles' sweet personality both refreshing and impressive.
During their reception, she comes clean to Miles about the revealing text and searching his social media. Luckily, she's happy she decided not to walk away.
In a recent interview with MadameNoire, Karen reflects on the premature discovery and admits its negative impact. Karen says it took the surprise factor out of the experience for her.
She also opens up about her reservations as a result of the discovery. Many viewers believe Karen prematurely judged Miles based on his social media presence by deeming him "emotional." Karen disagrees.
"I don't think I was too judgmental about Miles' social media," she says. "I had concerns, but none of them were deal-breakers by any means. If the tables had been turned, I wouldn't blame him for being curious about my identity. Miles even asked why I didn't send him a message when I found out who he was!"
Karen admits she believed learning of Miles' identity could have been a sign for her not to move forward. She ultimately decided to continue trusting the process.
"I believe that some of the best things can happen when you step outside of your comfort zone," she says. "As hard as it was, I decided to take the risk and be brave in the pursuit of finding love."
Married at First Sight airs Wednesdays on Lifetime at 8 p.m. EST.