'MAFS': Meka Throws Herself a Lavish Annulment Party To Celebrate the End of Her Marriage To Michael
It's not uncommon for couples from Married at First Sight to divorce but the breakup between Meka and Michael will go down in history as one of the messiest. The two have been accusing each other of being liars and manipulators from their start on the show but can now move on as their marriage is officially annulled. Meka is celebrating in a major way with an annulment party.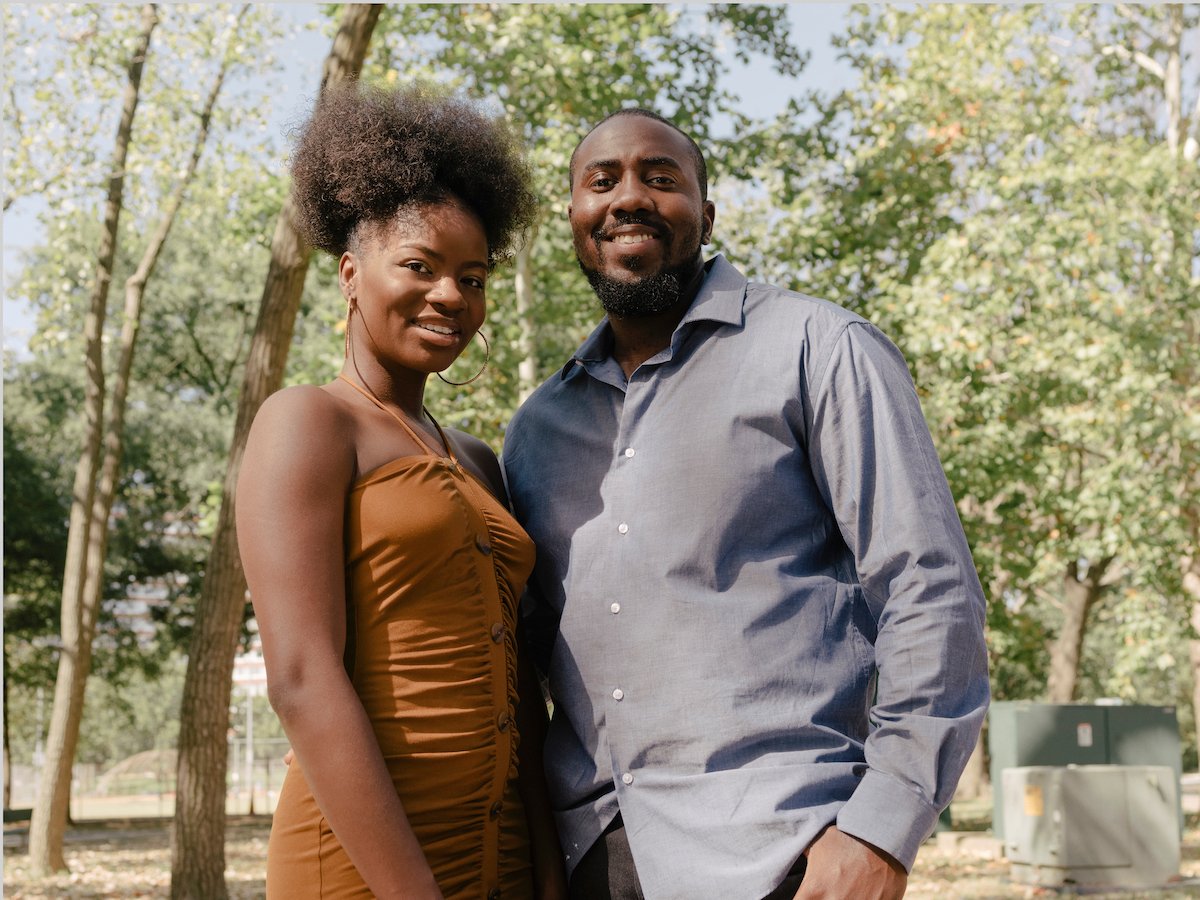 Meka speaks on the finalization of her annulment from Michael 
MAFS fans remember Meka and Michael's issues with communication and lack of trust. Meka's allegations surrounding Michael's alleged lying include everything from his salary to his behavior off-camera not aligning with how he treated her on camera. The couple mutually agreed to end their marriage on Decision Day but the road to divorce was long.
Michael petitioned the court for an annulment versus a divorce, citing the show defrauded him. Meka represented herself throughout their divorce proceedings. Michael enlisted the help of a lawyer who is also representing another MAFS alum from their season who too is seeking an annulment.
RELATED: 'Married at First Sight': Meka Claims Michael Still Won't Prove Where, Or If, He Works
Madame Noire reveals that a divorce would have been fine but she believes Michael's request for an annulment is just another tactic to appear to be the victim. She says she's the one who was duped and that it's Michael's fault, not the show's producers.
"The show put us together because they thought we would be good together because Michael lied about who he is," she says. "He lied during our whole marriage. He lied about everything. So the only person that's defrauded in this situation is me. Because I was under the impression that this man was the things that he said he was and he's none of those things."
Despite a drawn-out process, their divorce is finalized in the form of the annulment. She announced the annulment in an Instagram video. 
Meka throws herself a lavish annulment party
With the marriage behind her, Meka couldn't be happier. Madame Noire reports that the closing of the chapter will be her final mention of her experience with her ex.
"I'm free. I'm done talking about this. This the last time I ever speak on that man," she says. "We're separated, we're done. It's over. I can put all of this behind me, pretend it never happened. Don't ask me about my marriage, don't ask me about a wedding because it never happened. I'm single, I'm looking for my husband, and he's coming soon. That's it!"
To celebrate being newly single and having the drama finally behind her, Meka threw herself quite the annulment party. Dressed in a white off-the-shoulder short and clad "freakum dress" with her natural fro, Meka posed in front of gold, white, and rose gold balloons.
RELATED: 'Married at First Sight': Meka Worries Her Marriage To Michael Is 'All a Lie'
"Thank God I found the good in goodbye – My annulment party was everything," she captions a series of photos and videos from the party. A backdrop of silver balloons that reads "DONE" symbolizes her new legal freedom.
Meka spared no expense. Decorative cookies with the saying, "Take a shot, I just untied the knot" were on display on her dessert table – as well as cookies with the sayings "Straight Outta Marriage" and a shady "Boy Bye" toward her ex. Her cake topper read "Finally free" and "Divorced AF."
The former Mrs. Michael Watson is looking forward to dating and finding her Mr. Right. It's unclear what Michael is up to or if he's celebrating in the same way as his ex.