Magician Criss Angel Insulted Fans With This Hilariously Fake Stunt
Magicians aren't always taken seriously, and that's too bad. When a magic trick is done right, it feels like, well, magic. A magician who can transport an audience into a different world is a special thing.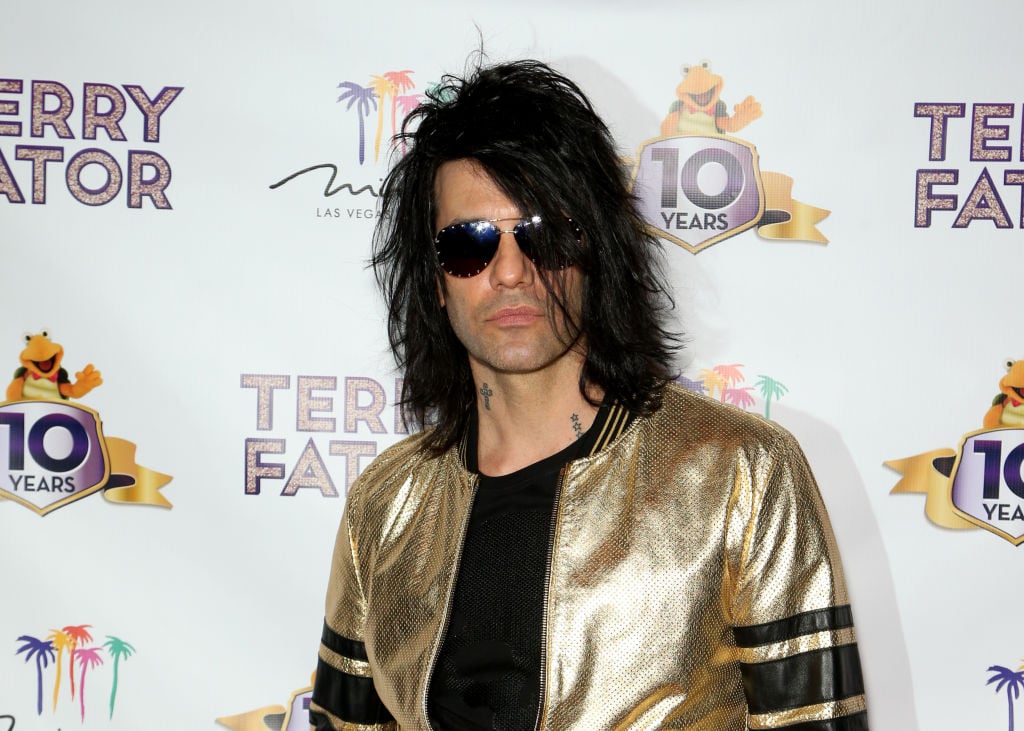 Magic may not be that popular today, but there are still good magicians out there. Penn and Teller often amaze audiences with their illusions. David Copperfield has done some impressive public tricks.
Then there's Criss Angel. He has a different approach to magic. His tricks and stunts have made him famous, but sometimes they're obviously fake. One of his worst offenses was the Grand Canyon Death Jump.
The stunt was cringe worthy
Even though the Grand Canyon Death Jump happened in 2010, a video of the stunt is still on YouTube. The real action doesn't start until about three minutes into the video.
The idea behind the stunt was that Angel would jump a car off of a ramp into the Grand Canyon, and he would somehow appear in a cage hanging above the canyon from a helicopter. The trick was certainly ambitious, but the execution leaves something to be desired.
Just as the car starts on the ramp, an explosion obscures the screen. When the fire dies down a second or two later, Angel is above the canyon in the cage. The car is conspicuously missing. Also, it should be mentioned that Angel wears a helmet throughout the entire stunt, obscuring his face and making a bait and switch even easier.
Fans were not impressed by Criss Angel's stunt
In fact, even though the stunt was filmed almost 10 years ago, fans are still laughing about how fake it looks. The video was recently posted on reddit, and fans can't get over the many issues with the stunt.
First, as one fan points out, where did the car go? It conveniently disappeared off the ramp. Some fans think Angel probably wanted to crash the car into the canyon as part of the stunt, but wasn't allowed to. Since the Grand Canyon is a National Park, Angel would have had to be careful not to damage anything.
Fans think the video looks almost like a parody. It's not a good look for Angel, especially since fans were also sharing less-than-flattering stories about his Las Vegas show. One fan says they went to the show and left early. Apparently Angel was performing to a half full theater.
What Is Criss Angel's net worth?
Despite this obviously fake stunt, Angel is actually very successful. He is a talented illusionist. He would have to be to have made it this far.
Angel has been performing since he was a kid. His first paid gig was his neighbor's birthday party. Angel was only 12, but it still counts. Angel knows how to hustle. He worked hard to get on stage. He had a running show off Broadway in the early 2000s, and when he wasn't performing in it he was promoting it. "I was the man under the baseball cap and dark sunglasses passing out flyers."
Angel's hard work paid off in 2005. A&E picked up his TV show, Criss Angel MindFreak. At that point Angel became a household name. His show ran until 2010, which happens to be the same year Angel performed the Grand Canyon Death Jump.
Angel has had a lot of guest spots on various shows, but he hasn't had any big television projects since Criss Angel MindFreak. He may not need the work, however. Today, Angel is worth an estimated $50 million.
Even though the Grand Canyon Death Jump seems like a cringe worthy bit of fakery, fans still enjoyed watching it. Angel is entertaining, even when his stunts seem fake. He probably won't be getting his own show any time soon, but fans can still enjoy old episodes of MindFreak.