'Maid': Why Andie MacDowell Found It 'Intimidating' To Work With Real-Life Daughter Margaret Qualley
Netflix's Maid follows a young woman named Alex (Margaret Qualley), who escaped an abusive relationship to provide a better life for her two-year-old daughter, Maddy. In the series, actor Andie MacDowell played Alex's mother, Paula. She is a self-proclaimed artist living with undiagnosed bipolar disorder. While on set, MacDowell worked alongside her real-life daughter, Margaret Qualley. Although she enjoyed working with her, some scenes were "intimidating" to film for the veteran actor. 
How did Andie MacDowell land the role?
Andie MacDowell's noteworthy performance in Netflix's Maid blew viewers away. So, how did the Groundhog Day alum book the role? As it turns out, MacDowell's daughter, Margaret Qualley, suggested her for the part. In an interview with Collider, MacDowell opened up about the casting process.
"[Margaret] knew that I've had personal experiences with mental illness because my mother was diagnosed with schizophrenia right after I was born and had shock treatments, and then came home to be really left alone," she explained. "So, I grew up in this really crazy environment, and Margaret knew that. She was like, 'Oh, my God, I know who's perfect for this. She can do this.'"
MacDowell went on to say it was a "gift" to play Paula on-screen. "I don't think anybody would have thought about me to play this because I've never done it before, and until you do something, people don't know you're capable of doing it. And then, from there, I just fell in love with the character. I just loved everything about my character."
MacDowell explains why she found it 'intimidating' to work with her daughter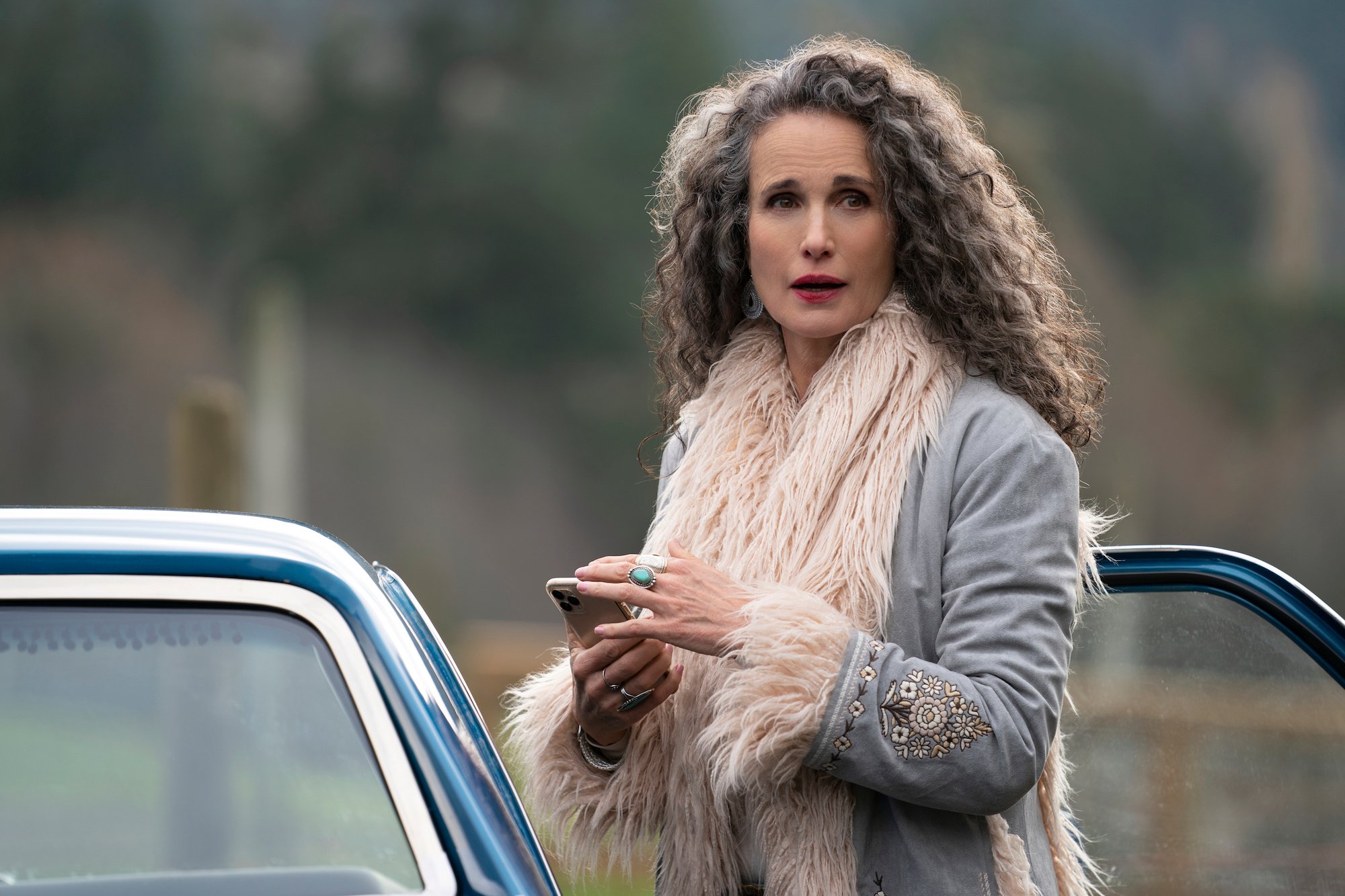 While on the set of Maid, MacDowell found some scenes difficult to film. In an interview with the Daily Mail, the 63-year-old actor talked about working with her real-life daughter. When MacDowell portrayed Paula, she had to be "mean and cruel" to her daughter in certain scenes. She described those scenes as not easy to film. 
MacDowell said, "It was interesting that my daughter suggested me for the role, and at first, I thought, 'My God, does [Margaret] see me like that?' Of course, she doesn't, but it was a little intimidating!"
The actor said she had "so much fun" playing such a complex character. "[It was] so challenging for me because I have never played a character like that before," she added. "It was great to do something different and to show people what I am capable of."
Will there be a 'Maid' Season 2?
Unfortunately, the Netflix series Maid won't have a second season. Since the television drama was advertised as a limited series, there won't be another installment. But, the possibility is not far-fetched. 
There have been other limited series that got renewed for a second season. For example, HBO's Big Little Lies was supposed to be a limited series. But, the show's immense popularity pushed the network to make a second season. 
So, could Netflix renew Maid for another season? It is possible, but at the moment, the streaming giant has not announced a Maid Season 2.