What Makeup Products Do the 'RuPaul's Drag Race' Queens Use?
If you've wanted to look as stunning as the queens from RuPaul's Drag Race, a few have shared their makeup tutorials on YouTube. Others have shared their love for brands like Anastasia Beverly Hills Cosmetics, Trixie Mattel's Trixie Cosmetics, and even Elmer's Glue.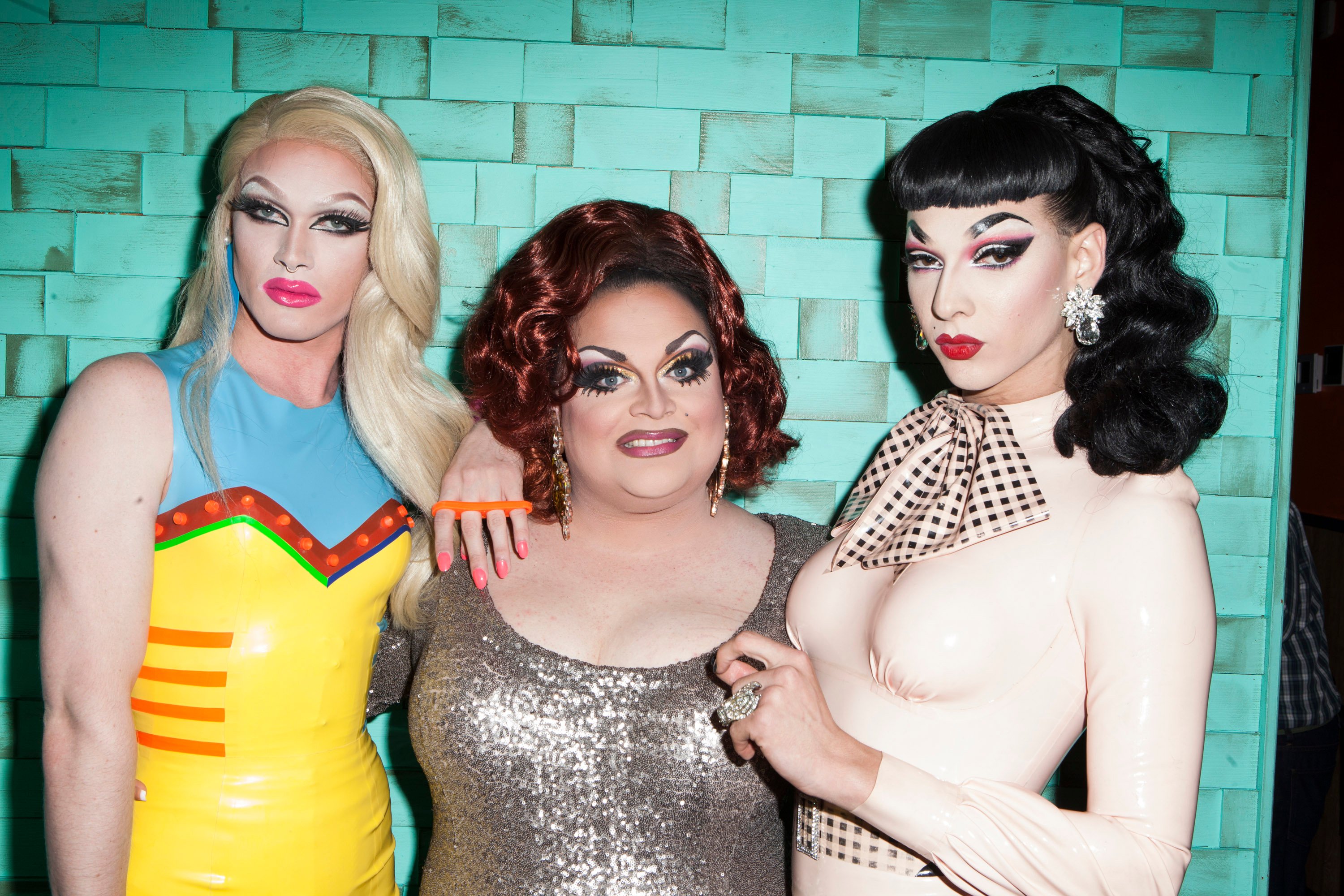 The winner of 'RuPaul's Drag Race' receives Anastasia Beverly Hills Cosmetics
These queens are full of charisma, uniqueness, nerve, and talent. They also have a few makeup skills up their sleeves. Although each contestant prefers different cosmetics, one brand offers a prize to the winner of this reality competition series.
That's Anastasia Beverly Hills, which supplies "America's Next Drag Superstar" with a year's supply of cosmetics.
When it comes to what other "makeup" products these queens use, several have shared their love for Elmer's Disappearing Purple School Glue Sticks. With this product, the contestants can glue down their eyebrows before applying makeup.
RELATED: 'RuPaul's Drag Race UK:' Why Don't the Drag Queens Receive Cash Prizes?
Some 'RuPaul's Drag Race' challenges revolve around makeup
Perhaps the best-known makeup episode of this series is the "makeover" challenge, which has become somewhat of a staple challenge in recent seasons. There, contestants used makeup and their garments to make another person look like a member of their drag family.
During season 13, the queens even participated in a makeup mini-challenge using Anastasia Beverly Hills cosmetics. In pairs, one contestant acted as the arms while the other acted as the face, embodying one makeup guru.
The application process wasn't perfect, but it was memorable for RuPaul and contestants like Rosé and Utica Queen. During an interview with Elle, the president of Anastasia Beverly Hills even shared her thoughts on her favorite Drag Race winner.
"Aquaria, she slays makeup," Norvina said. "To be fair, though, all racers are incredible in their own ways."
Some 'RuPaul's Drag Race' contestants created their own cosmetics products
Some contestants on this series brand themselves as makeup artists. That includes Gottmik, who has done makeup for several celebrity clients. Other Drag Race alumni went on to create their own cosmetics lines.
That includes season 7's Trixie Mattel, the mastermind behind Trixie Cosmetics, who partnered with performers Katya (The Red Scare Collection) and Jaymes Mansfield (The Bottle Blonde Collection.) Kim Chi of season 8 is one of the creators behind KimChi Chic Beauty, which specializes in cosmetics "for all."
Makeup aside, Courtney Act of RuPaul's Drag Race season 6 is one of the founders of a wig company. During one episode of UNHhhh, the drag performer touched on her life as a businessperson.
RELATED: Who Does RuPaul's Wigs? Meet the Makeup Artists Behind the Queen of Drag
"People may not know this, but you are, like, part of the company that creates wigs that even RuPaul uses," Trixie Mattel said. "And you created the company because you wanted hair like RuPaul's, and now RuPaul wears your wigs."
Courtney Act agreed, saying, "isn't that, like, full circle?"