Learn the Makeup Secrets Behind Martha Stewart's Viral Selfies
Martha Stewart might have originally become famous as a cooking show host and cookbook author—but these days, Stewart is popular as a pop culture icon. A domestic diva who has established celebrity friendships with unlikely allies such as Snoop Dogg, Stewart lives an unapologetically luxurious lifestyle and loves to show it off on Instagram. In a recent TikTok video, Stewart opened up about her affinity for posting selfies and gave fans some tips on how to recreate her glowy look for themselves. 
Martha Stewart is known for her iconic Instagram selfies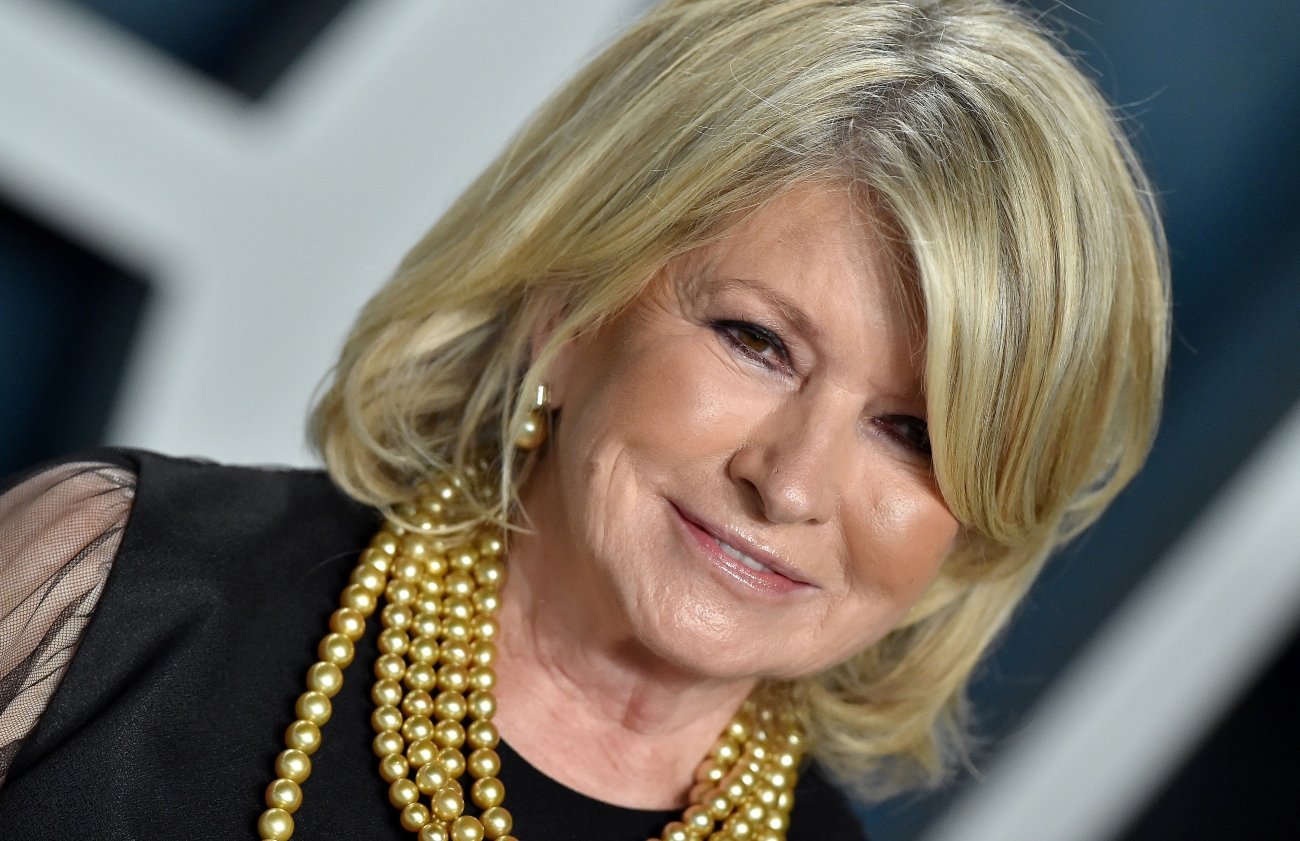 Stewart might be an age when many people slow down, but the lifestyle entrepreneur is still living her best life. She not only continues to run her successful businesses, but she clearly still looks and feels great.
Over the past few years, Stewart has really taken to Instagram, and regularly posts photos of herself with her friends or out on the town. Her most famous selfie was in July 2020, when she shared a sultry snapshot of herself enjoying her luxurious pool.
While Stewart's caption was primarily about her pool, calling it a "fun place to swim," many fans noted that the selfie seemed to mainly be a vehicle to showcase her stunning skin and sun-kissed makeup. The selfie quickly went viral, with Stewart earning acclaim from fans for her self-confidence and ageless beauty.
What selfie tips did Martha Stewart recently offer?
Recently, Stewart took to TikTok to share some details behind the iconic pool selfie. "Thirst trap 101 with Clé de Peau. So you want the tea on how I create the perfect selfies?," Stewart said in the caption of her video, according to New Beauty. Stewart pointed to a slide of her infamous pool selfie, noting "This was some of my best work."
To create the perfect selfie, Stewart said that she just conceals the areas that she feels need it—telling her fans that "being effortless is key."
Next, Stewart advises "add a touch of gloss, then say the magic phrase: Clé de Peau, Clé de Peau, Clé de Peau." Clé de Peau is a luxury makeup brand that has long been espoused by Stewart as one of her favorites.
She's a particular fan of the concealer from the brand, noting in a press release: "The range of concealer shades come in handy for different concealing tasks. You can use it to cover everything from a blemish to enlarged pores and bruises. I like to apply it with a very soft brush, not just my fingertips. There are lots of good, good, good things to use a concealer for."
For fans who want to create sultry selfies like Stewart, the high-end brand might just be worth a try. 
Martha Stewart is going strong
Stewart has been a pop culture icon for decades. Her lifestyle empire began in the early '90s, with a popular television show and a series of cookbooks that helped to revitalize the idea of entertaining at home. Over the years, Stewart proved that she was a master of reinvention—and even a short stint in jail didn't slow her roll. 
A domestic diva who doesn't mind branching out to try new ventures, Stewart consistently surprises fans and is showing no signs of slowing down anytime soon. Stewart can regularly be seen in commercials, product campaigns, and, of course, on her own social media accounts, where she details her day-to-day life for the benefit of her many fans and followers.
RELATED: Martha Stewart's Classic St. Patrick's Day Recipes Includes Irish Soda Bread and Fresh Green Mojitos