'Making It' Season 3 Episode 3: A Surprising Exit
Making It featured its latest craft challenge, and the contestants went through another round of cuts. Here's a look at who won and who was sent home.
[Spoiler alert: this article contains spoilers for Making It Season 3 Episode 3]
What is NBC's 'Making It' about?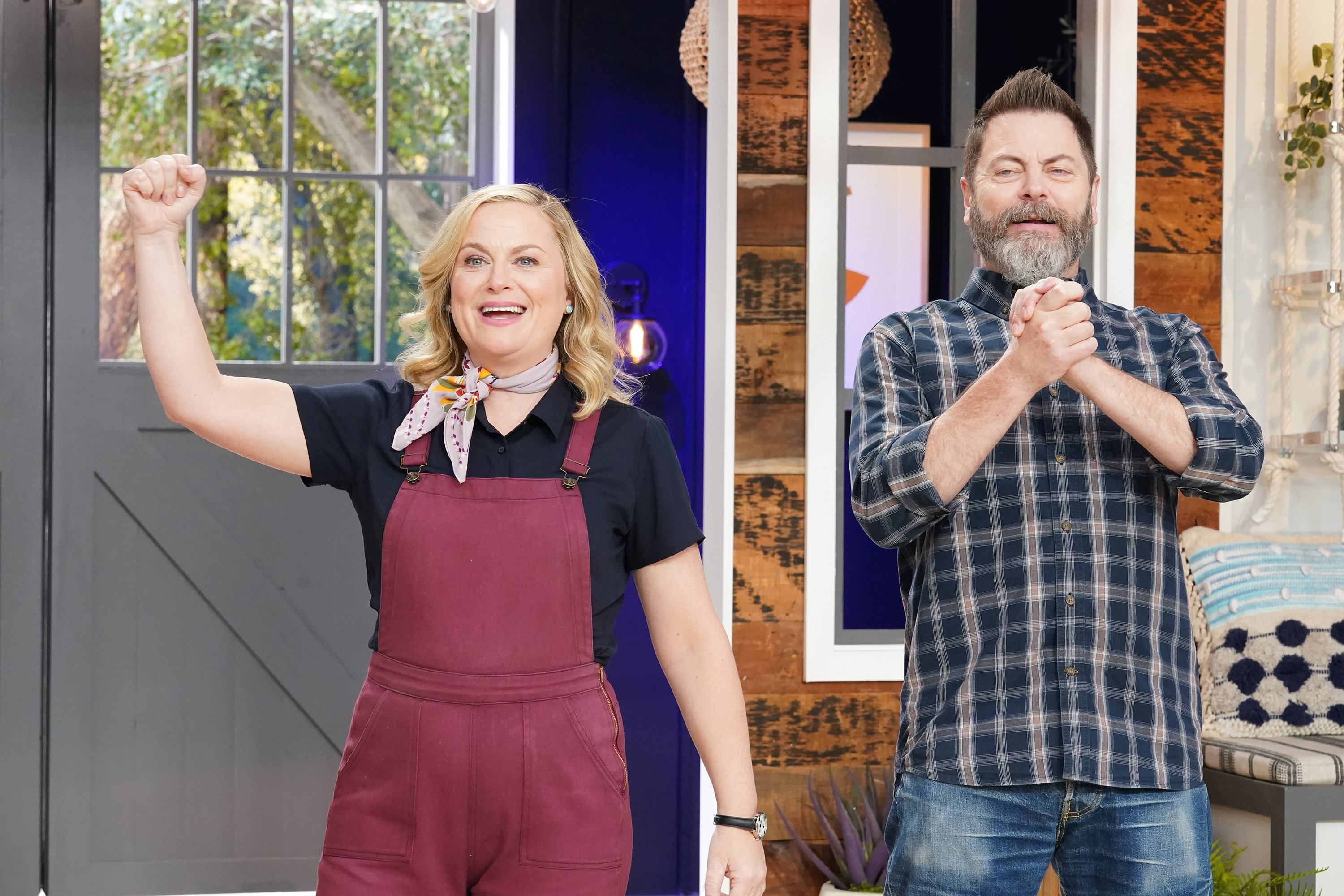 Amy Poehler and Nick Offerman host and executive produce Making It, which puts the spotlight on makers. This is a six-episode competition show featuring eight artists from around the United States. They compete against each other on different projects to see who can make the best handmade items. Each show centers on a theme inspired by crafting trends. Crafts are judged by experts Simon Doonan and Dayna Isom Johnson.
Poehler and Offerman have great respect for and interest in crafting. "Poehler is a self-proclaimed crafting novice who has long harbored a secret appreciation for those who can imagine and execute incredible things by hand," says NBC in a statement. "Offerman is a New York Times best-selling author in the woodworking space and is well known for his love for making a variety of objects himself."
'Making It' Season 3 Episode 3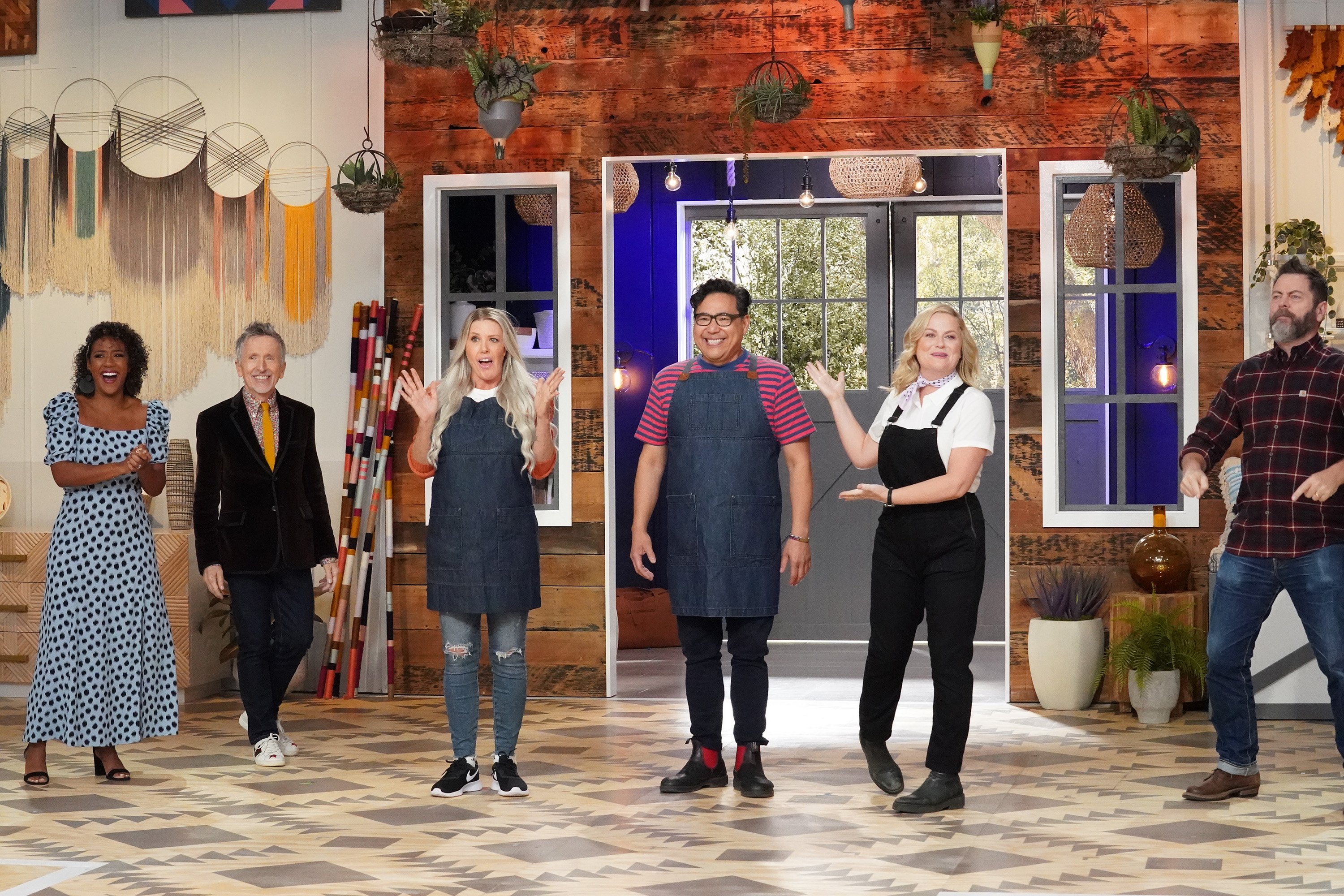 During Making It Season 3 Episode 3, Poehler and Offerman announce the biggest challenge in the show's history—the mega craft. Offerman says this challenge is so big that it will be the only challenge they work on for that day.
The challenge for the day is to re-design a closet and turn it into a play or workspace for someone special in the contestants' lives. The custom space is required to have a handcrafted decorative item, light, and storage space. The judges rate each space on appearance, how it's made, and how it makes them feel.
Poehler says the purpose of the craft is to make things for other people. Offerman added that now more than ever, people are really in need of their own space to attend virtual classes, work, or just have a place to get away.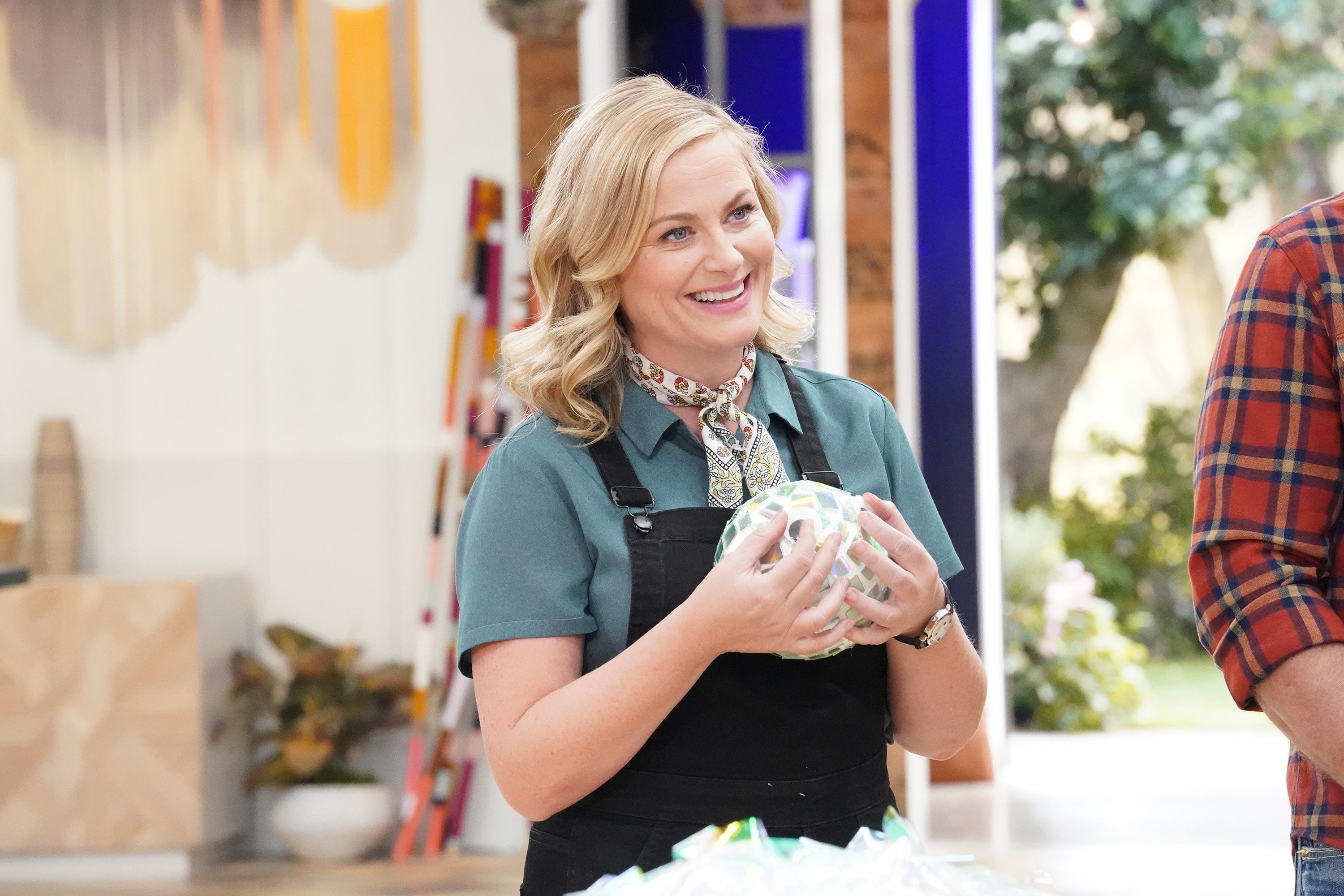 The 'Making It' projects
The contestants went all out on this closet project. They didn't hold back when it came to creating a unique space for their loved ones. Here's a rundown of what they created:
Becca created a constellation-themed wind-down room for her 15-month-old son, Cassius. It comes with a chair shaped like a crescent moon and constellations painted on the walls. Becca says her son has trouble transitioning from playtime to sleep, so this is the perfect way to help him wind down.
Melanio designed a luxury train car for his husband, Chris. He says Chris likes trains, so he wanted to create a space that reminded him of being in a luxury train car. "When I met him, he was so well-traveled, said Melanio. "He really showed me the joy of it."
Kara created a pirate cat playroom. She says she and her son love cats, so she wanted to make a pirate-themed room where her cats could play. The room comes with a foam plank, cat bed, and a treasure map. When Poehler asks Kara why she chose to go with a pirate theme, she says, "Because pirates are awesome and so are cats."
Kaviya created a pattern-themed room for her sister, Sameera. She says her sister loves patterns even more than she does, so this room is perfect for her. The theme for her closet is pattern play. It comes with striped walls and a storage bench.
Gary created a room for his wife, Sara. He says she inherited thousand of 30 mm slides. He wanted to build a room where she could be surrounded by the slides and be reminded of those memories.
Jess created a closet café for her best friend, Baylor. One interesting element is the light fixture made with coffee beans. This way, whenever someone turns on the light, the beans get hot, and the smell of coffee fills the air.
Chelsea created a space for her husband, Nick, so he could record songs. One unique element is the light fixture, which is made from guitar picks.
The winner of the 'Making It' mega craft
Melanio was the winner of the mega craft. The judges were impressed by his craftsmanship and attention to detail.
Who was sent home? Unfortunately, Kaviya didn't make the cut. She was sent home because the judges felt there were too many functional issues with her design. The other contestants were sad and surprised to see Kaviya go. She had a bubbly personality and everyone loved working with her. Hopefully, we'll see her again on another show.
Making It airs Thursdays on NBC at 8:00 p.m. ET.