'Malcolm & Marie' on Netflix: What to Know About the Zendaya Film Shot in Quarantine
Malcolm & Marie will finally debut on Netflix tomorrow, Feb. 5, after premiering in select theaters on Jan. 29. Starring Zendaya and John David Washington as a couple in turmoil, the buzzy drama was famously shot under quarantine protocols last summer by Euphoria creator Sam Levinson.
What is 'Malcolm & Marie' about?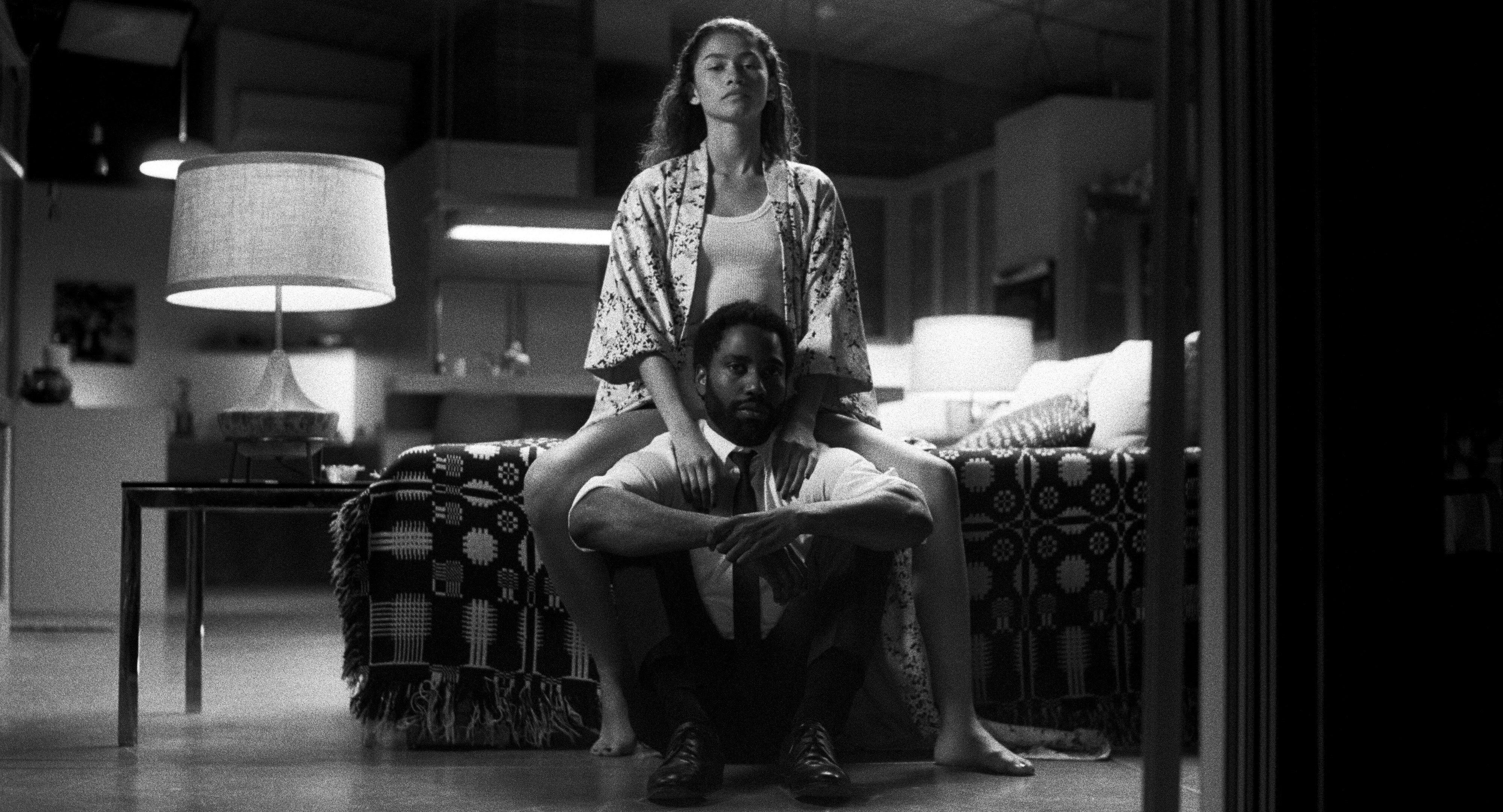 Malcolm & Marie stars Washington and Zendaya as, well, you guessed it, Malcolm and Marie, respectively. Malcolm is a filmmaker in a long-term relationship with his girlfriend, Marie. The film, shot entirely in black and white, finds the couple returning home from the premiere of Malcolm's latest work and waiting for the critical response to roll in.
The high-tension situation brings a number of lingering issues in the couple's relationship to a boil, causing them to question their future together.
Levinson wrote and directed the project, which was filmed at a private residence in California in a little over two weeks. The filmmaker told Deadline that the story was inspired by a time in his own life, when he forgot to thank his wife and producing partner, Ashley Levinson, during a speech celebrating his previous work, Assassination Nation.
"It took a toll on both of us," Levinson explained. "I sat down after my speech and I remember walking to the car, knowing I forgot to thank her and I just felt so guilty. We only talked about it on the ride home, but I couldn't stop thinking about what happens when you forget to acknowledge the contribution of someone so integral to the process."
Netflix made a big play to land the film
After its completion, Malcolm & Marie sparked a sizable bidding war that attracted the likes of A24, Fox Searchlight, and Euphoria's own HBO, according to Deadline. The film eventually sold to Netflix for a staggering sum of $30 million.
This is an incredibly impressive figure for a small drama that was produced on a minimal $2.5 million budget. The production was funded by Levinson and his wife, as well as by Zendaya and Washington. All four share producer credits with Kevin Turen and more than likely split the handsome profit that the film's acquisition pulled in.
To keep costs down and to stay as safe as possible during the COVID-19 pandemic, Malcolm & Marie was filmed with a small crew mostly borrowed from Euphoria, ensuring that the production never exceeded 12 people on set at a time. Zendaya and Washington were also solely responsible for their own hair, makeup, and wardrobe.
While Malcolm & Marie has drawn a mixed reception from critics, with a 60% on Rotten Tomatoes, its performances have drawn near-universal praise. Naturally, Netflix is pushing hard to land Zendaya and Washington nominations for Best Actress and Best Actor at the upcoming Academy Awards. Neither has been nominated in the past, though Zendaya did win an Emmy for the first season of Euphoria.