Malia Obama Got Cursed Out In A Comedy Club
Find out what happened to former first daughter, Malia Obama, recently at a Boston comedy club.
Now in her third year at Harvard University, Malia Obama has been thriving at the Ivy League school. She's been enjoying the Boston area close to her Cambridge school.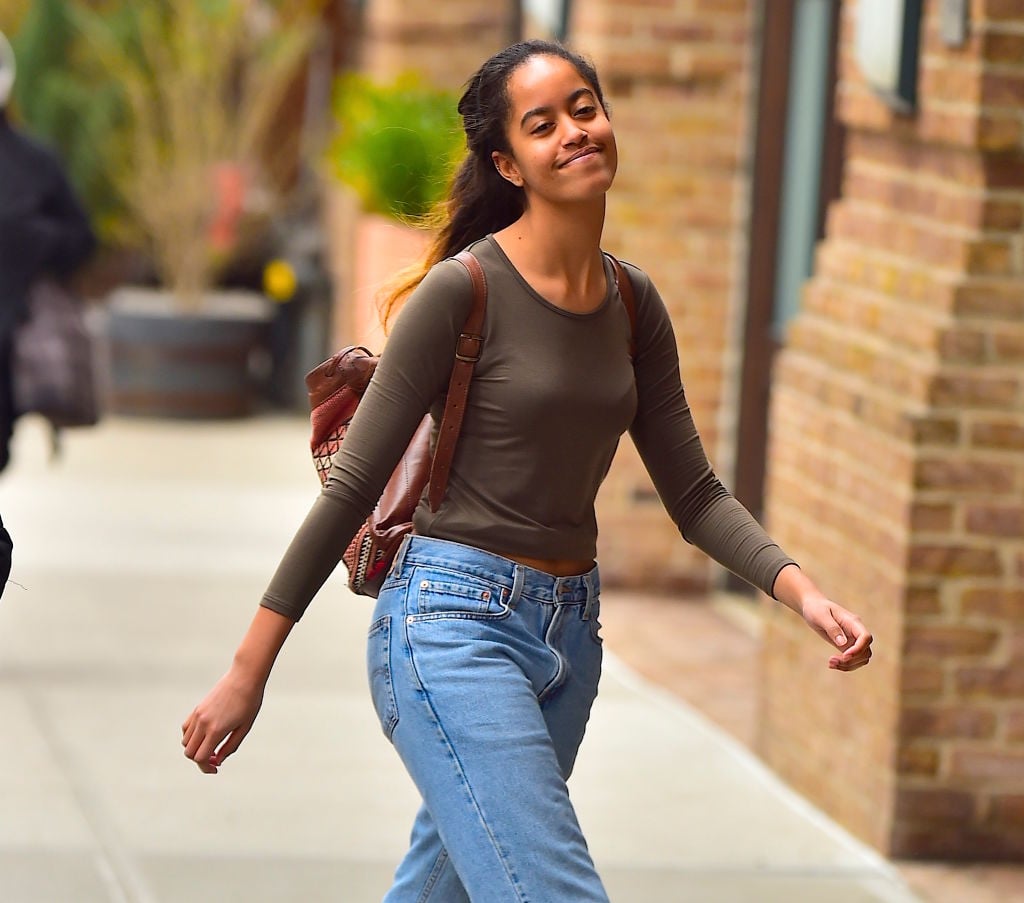 Recently, while at a comedy club, the daughter of former president Barack Obama and first lady Michelle Obama, was verbally reprimanded, so to speak.
Find out what happened and what the 21-year-old had been doing to cause this reaction.
Malia Obama is in her third year at Harvard University
Since 2017, Obama has been attending Harvard University, and naturally, since she is the daughter of a former U.S. president, her experience has been quite different from the average student's. But not that much. Her mother, Michelle Obama, made sure of that, as she told Oprah Winfrey in 2011.
"I don't want her to be that kid who is 15 or 16, and [she's saying], 'Oh, I don't know how to do laundry.' I would cringe if she became that kid. And you're not living in the White House forever," said Mrs. Obama. "You're going to college."
What happened at the comedy club
The older Obama daughter is by now surely used to being recognized when she's out and about in the area surrounding her university. It's most definitely a college town with so much for a young person her age to enjoy.
Comedian Pete Holmes, who produced and starred in HBO's Crashing, shared on 'Conan' exactly what happened the evening Obama and a friend stopped in at The Comedy Studio.
"I was watching the show before I went on last,"Holmes began. "And there were these two hot women, young women, in the front that, throughout the whole show, were whispering. It's worse than heckling."
"They were going like [pretends to whisper] at every comedian. . . To be doing stand-up and have two attractive girls, which is what made every nerd into a comedian, in the front row, whispering and laughing at the people on the stage, but in a bad way, so nobody's mentioning it."
What happened when Holmes went on stage
Holmes went on to recount his run-in with Obama and how he had repeatedly asked her and her friend, politely, to please stop distracting him with their whispering and giggling. He also shared his horror at learning it was she that had been so rude…and that he had eventually gotten very harsh with.
"So I go on last. And I tell a joke, and they're whispering and laughing and giggling. And I'm just like, 'what's going on? I can see you.' They were in the front row, they were in the light, the spotlight was on them as well. So I said to them, 'What's going on? I can see you, please stop.' "
The Conan audience could see where the 40-year-old comedian was going with the story, laughing as his reaction to Obama and her friend got progressively more intense.
"Look at my face, I'm here to help. But you push Petey too far and I'm like 'please, shut the f**k up.' " At a certain point, I take the curtain and I start to close it and I say, 'I don't care. I just don't want to see you.' And I cover them with the curtain. I thought this would get a big laugh. Nothing. The whole audience turns on me. I'm like, 'what is going on?' "
The moment of truth
"After the show, I find out, it was Obama's daughter!"
O'Brien was almost as incredulous as Holmes still seemed to be, yelling "No!" as Holmes covered his face with his hand, and the audience applauded and gasped.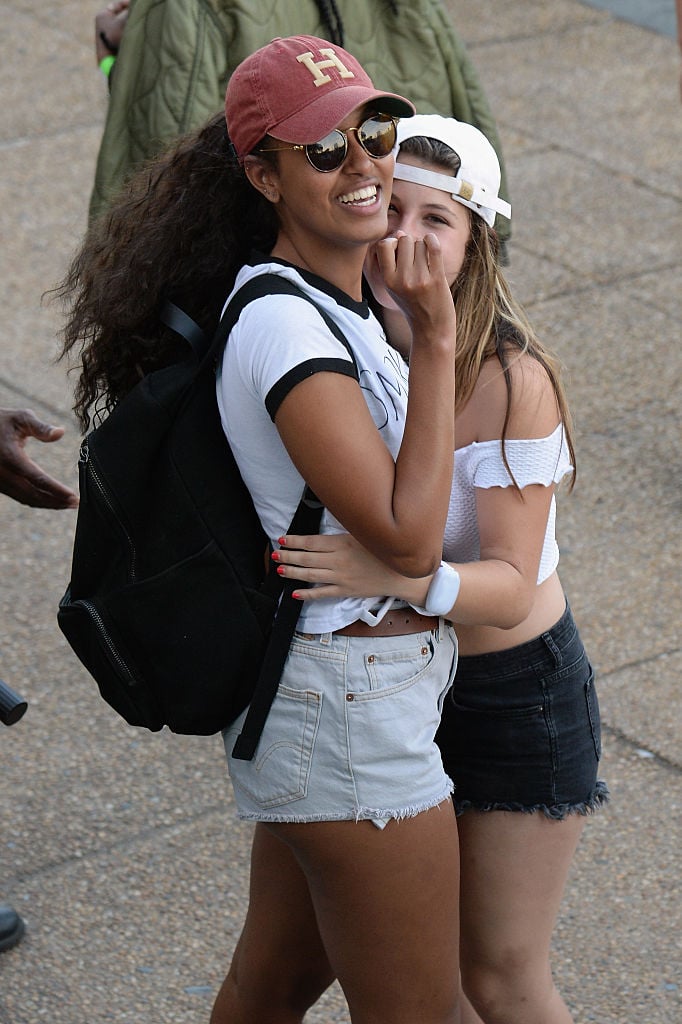 "It was Malia!" Holmes exclaimed, "And her hot friend! They looked great. Terrible comedy audience."
O'Brien wouldn't let it go. "You put a curtain around President Obama's daughter!"
Holmes acknowledged, "I should've been shot! I covered them [with the curtain] and was like 'Shut up! Shut up! Shut up! You should vanish!' and covered them with the curtain. And the Secret Service was like, 'I like this guy. Someone's finally telling her.'