Malia White From 'Below Deck Med' Clears up a Major Misconception About Why She's Not on Season 7 [Exclusive]
'Below Deck Med' bosun Malia White said she isn't on season 7 because she is working on earning additional certifications and it has nothing to do with her conflict with Hannah Ferrier.
Malia White from Below Deck Mediterranean set the record straight about why she didn't return for season 7. The bosun said a combination of a horrific scooter accident and her goal of wanting to earn new licenses is the reason she did not return. And it was not due to the fallout from what happened with Hannah Ferrier during season 5.
White recently discussed the anxiety she experienced after receiving a flood of backlash when Ferrier was fired. White and Ferrier shared a cabin during season 5 and during a cabin swap, White found Ferrier's prescription Valium and a vape pen. She took a photo and sent it to Captain Sandy Yawn. Ferrier was then fired.
Malia reveals why she's not on 'Below Deck Med' Season 7
White said on the Brandi Glanville Unfiltered podcast that the backlash was swift and severe. But she recently told Showbiz Cheat Sheet it had nothing to do with why she didn't return this season as bosun.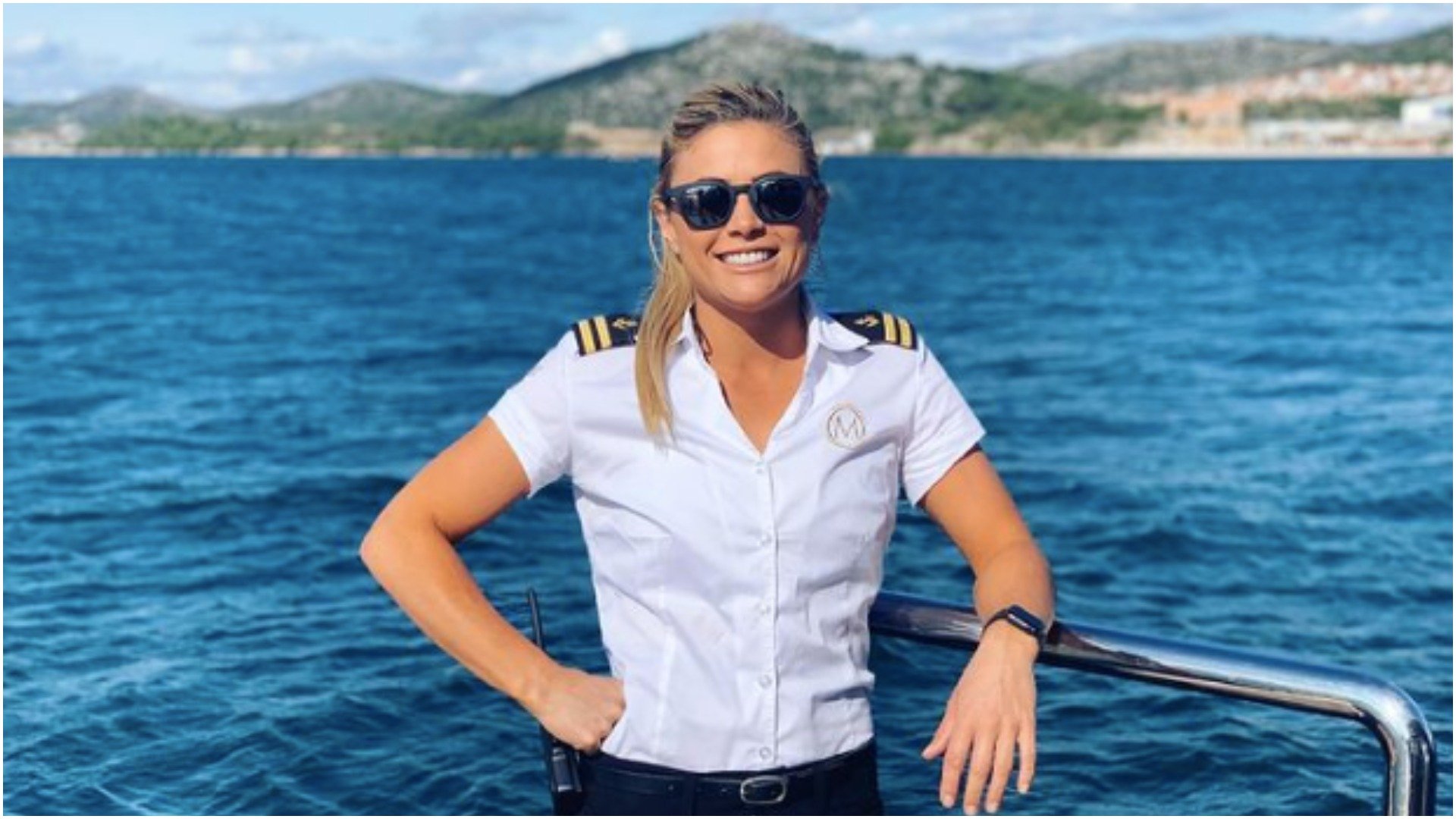 "I didn't leave because of anything that happened," she said. "Like, I don't have bad feelings towards any part of Below Deck or anything that's happened." She added, "I also read that," referring to articles that spun out from the podcast, suggesting that White left the show because of Ferrier. "And I was like, that's interesting."
"I didn't leave for that reason," she emphasized. "I haven't left. It's not that I might never come back to the show. I'm just not on the next season. I got in a really bad scooter accident. And I'm studying for this big oral [exam], so it's just a good time for me to take a break and take a step back. And the misconceptions are on the show [that] I got a lot of heat for the whole Hannah thing and all this stuff. It's like, I don't hold any regrets or anxiety toward the show. It's just what's happened has happened and time to move on from it. Everyone's learned, and it's time to just kind of move on."
Malia could return to 'Below Deck' in a higher rank
Ferrier has also seemingly moved on. While she definitely won't be planning to have lunch with White or Yawn, she's living her best life with husband Josh Roberts, and her daughter Ava. She runs Ocean International Training Academy and has her own podcast.
As for White, she has her eye on moving up in ranks. As she earns more certifications, White could return to Below Deck in a higher rank. "Yeah, possibly. I mean, I'll have my officer's ticket soon if they want to have a strong officer or a captain one day they know where to find me."
White added that while her scooter accident was serious and traumatic, she is completely healed. "I just still have a lot of scars on my skin," she said, reflecting on the accident, which occurred about a year ago. "Still pretty burnt from it all, but I'm pretty good. My elbow has recovered pretty well."
She would consider 'Below Deck Down Under' or 'Below Deck Sailing Yacht'
Although White only appeared on Below Deck Med, she's totally open to adventuring over to Below Deck Down Under or even Below Deck Sailing Yacht. "When I saw that Down Under has all this diving and stuff, I was like, 'Hey, how come I'm not on Down Under?' I want to go to Australia and go diving. So yeah, I'd definitely go there. And the captain is awesome. Captain Jason. I met him when we were in Fort Lauderdale, we were both taking classes and we ran into each other and yeah, he just seems like an absolute gem."
And while White is not a skilled sailor, she loved meeting Captain Glenn Shephard and chief stew Daisy Kelliher during the NBC Upfronts. "I'd never say no to sailing or anything after meeting those guys in New York. Like New York was so much fun, and Daisy seems like a blast. If I could sail, I would definitely be out there with her and Glenn. But they'll have to teach me first," she laughed.
White may not appear on the next Below Deck Med, but fans can catch her second season of the Total Ship Show podcast. She teased a fascinating upcoming season. "So season 1 ended up being a lot of my fellow Below Deck castmates, which is great. But as the seasons progress, I want to include different walks of life from the maritime industry. So we'll hear from people from like the commercial sector, people from other parts of yachting, all different areas of the maritime [industry], not just Below Deck."
For more on the entertainment world and exclusive interviews, subscribe to Showbiz Cheat Sheet's YouTube channel.