'Mama's Family': Dorothy Lyman's Soap Opera Work Landed Her the Naomi Role
In 1983, 'The Carol Burnett Show' spinoff 'Mama's Family' made its debut. Aside from Carol Burnett, Harvey Korman, and Vicki Lawrence reprising their roles, the series also introduced new cast member. Dorothy Lyman was added to the series, and her prior work as a soap actor landed her the role of Naomi.
In 1983, the NBC Network introduced TV viewers to the dysfunctional Harper clan from Mama's Family. The series is based on a famous skit from The Carol Burnett Show. Carol Burnett and many of her co-stars reprised their Harper family roles for the spinoff. There was also the introduction of new characters, including Naomi Oates (Dorothy Lyman). Although Lyman is best known to fans as Naomi, she was a soap opera actor before the show.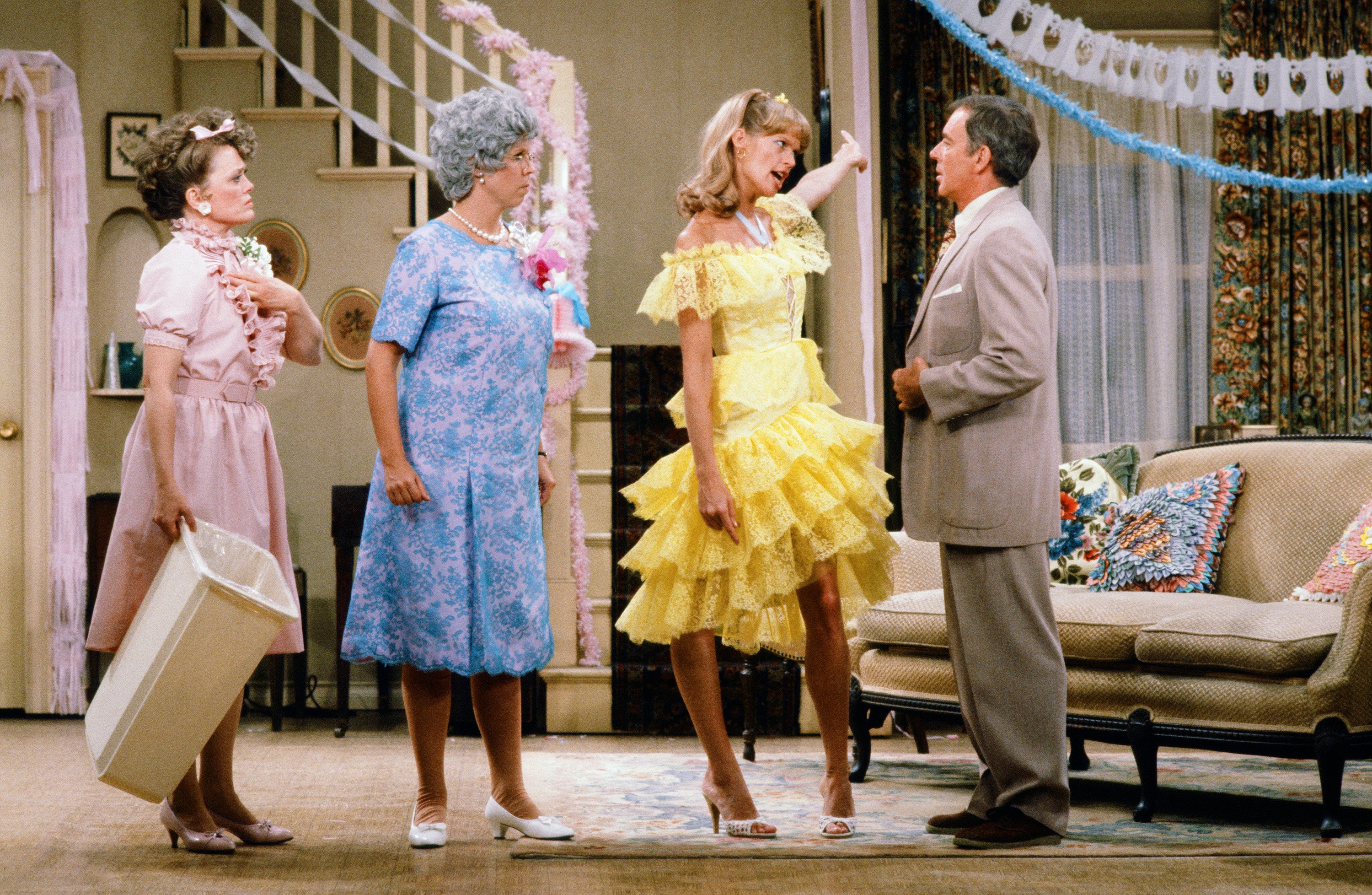 Dorothy Lyman portrayed Opal Gardner on 'All My Children'
Like many actors, Lyman's career began with soap operas. From 1976 to 1980, she portrayed Gwen Frame on the NBC serial Another World. But her next role is the one she that'd change her career. In 1981, she was cast as Opal Gardner on All My Children.
Although the character of Opal was supposed to be a brief stint, Lyman's work was so impressive they put her on contract. Lyman became popular with fans and won two Daytime Emmys for her performances. But it wasn't soap viewers who also enjoyed her work.
According to IMDB.com, Burnett and Vicki Lawrence were diehard All My Children fans and loved Lyman's character. Burnett thought Lyman would be perfect as Naomi and offered her the role. Although Lyman had a new primetime gig, she continued working on the ABC soap opera. The actor constantly traveled back and forth from New York to Los Angeles for both shows. However, in 1983 she left All My Children to focus on Mama's Family.
'Mama's Family' character Naomi Oates was Thelma Harper's worst nightmare
Naomi's debut on Mama's Family came on the season premiere in January 1983. The character is Thelma Harper's (Lawrence) next-door neighbor and a high-school friend of Vinton Harper (Ken Berry). Naomi is a thorn in Thelma's side, and the first episode has the two arguing over Thelma's tree branches drooping onto Naomi's yard.
Thelma's worst nightmare comes true when Naomi marries Vinton. The couple's plans to move to Arizona and run a trailer park are ruined when a con artist takes off with their money. Naomi and Vinton move back into Thelma's basement. Naomi and Thelma's contentious relationship is a common theme throughout the show. Although they bicker, there are moments when they show kindness to each other.
The later years of Mama's Family focus on Naomi and Vinton's plans to have a baby. The series finale has Naomi giving birth to a daughter named Tiffany Thelma with her mother-in-law's assistance.
Dorothy Lyman's post 'Mama's Family' work
All My Children and Mama's Family is Lyman's most notable work. But after Mama's Family ended in 1990, Lyman's remained busy with TV and film roles. Her performances include guest spots in shows such as Reba and Law & Order. She also had minor roles in the films Blow and The Departed.
Aside from working onscreen, Lyman became a fixture behind the camera. She served as producer and director for three seasons on the Fran Drescher sitcom The Nanny. Whether she's onscreen or offscreen, Lyman has come a long way since her soap opera years.