'Mama's Family': Rue McClanahan's Best Moments as Aunt Fran
'Mama's Family' actor Rue McClanahan played Thelma Harper's younger sister Fran Crowley on the NBC sitcom for two seasons.
Before she was Blanche Devereaux on The Golden Girls, Rue McClanahan was Fran Crowley on Mama's Family. From January 1983 to April 1984, McClanahan portrayed Thelma Harper's (Vicki Lawrence) younger sister. Her performance as the neurotic spinster Fran gave viewers plenty of laughs. Here's a look at a few of McClanahan's best moments from the TV show.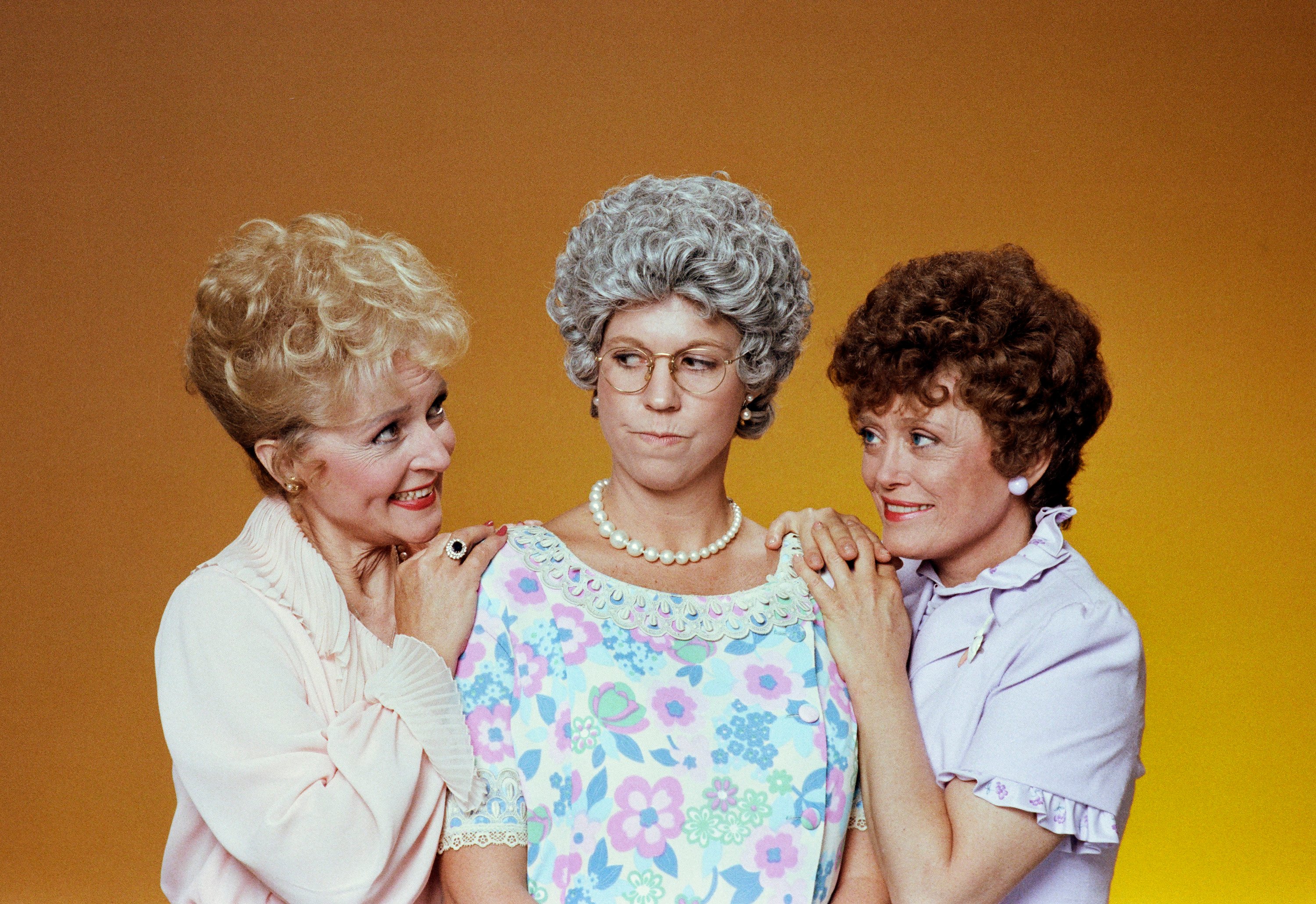 'Mama's Family' Fran Crowley's life disrupted when Vint Harper moves in
The pilot episode of Mama's Family premiered on Jan. 22, 1983, with the episode "Vint and the Kids Move In." Thelma is a widow whose sister Fran comes to live with her. However, according to IMDB.com, the original sketches from The Carol Burnett Show didn't mention Fran living with Thelma.
Fran and Thelma's morning gets off to a bad start as they bicker over cleaning Fran's studio, a room she uses for writing. After Fran leaves for work, Vint Harper (Ken Berry) and his kids arrive. Vint tells Thelma he lost his house and his family needs a place to stay, and she agrees to let them move in. Their new living arrangement means Fran's studio will become Sonja Harper's (Karin Argoud) room.
When Fran arrives home, she's upset to learn Vint and the kids have moved in, and Sonja's taken over her studio. Her anger increases when Sonja stumbles upon the manuscript Fran has been writing. Refusing to live under these conditions, Fran threatens to move out, and Thelma doesn't give any objections.
However, Fran begins making excuses and prolonging her move. In the end, Fran decides to stay and, yet in the coming episodes, complains about the living arrangements.
Upset with Thelma Harper for destroying her dress
Fran is prepping for a huge awards banquet and wants to look her best. While she's at work, she asks an overworked Thelma to iron her dress. When Ellen Harper (Betty White) arrives to take Thelma to an appointment, she forgot, a jittery Thelma accidentally burns Fran's dress.
With Ellen's help, they find an exact dress like Fran's old one. Yet, when Fran tries it on, she notices something's not right. Thelma fesses up to burning Fran's dress and trying to replace it.
The sisters have a heated argument, with Fran accusing Thelma of being a liar. Thelma says she's not perfect like Fran and that Fran can take care of herself from now on. After they've had time to cool down, Fran and Thelma talk out their difference. Although Mama's Family was a sitcom, it had dramatic moments like the one with Fran and Thelma's fight.
Needs her sister's advice
Fran's job as a newspaper reporter is regularly mentioned on Mama's Family. In the season 2 episode "Ask Aunt Fran," she's in line to be promoted as an advice columnist. However, Fran's dream job is in jeopardy when she can't come up with responses to the reader's questions.
Luckily, Thelma comes to the rescue with her wisecracking one-liners that Fran uses. Yet, when Fran refuses to offer any financial compensation, Thelma quits giving advice. However, Fran gives in when she needs help with one last problem involving her boss's flirtations.