Mandy Moore Got Discovered Because of a FedEx Driver and the National Anthem
Mandy Moore got discovered through the craziest stroke of luck. Learn all about the fateful day in her teenage years here.
Social media has made it easier to get famous. But that wasn't the case when Mandy Moore got her start. The This Is Us star has been a pop culture fixture since the late '90s, and the story of how Moore got famous is the kind of fantasy you only see in movies.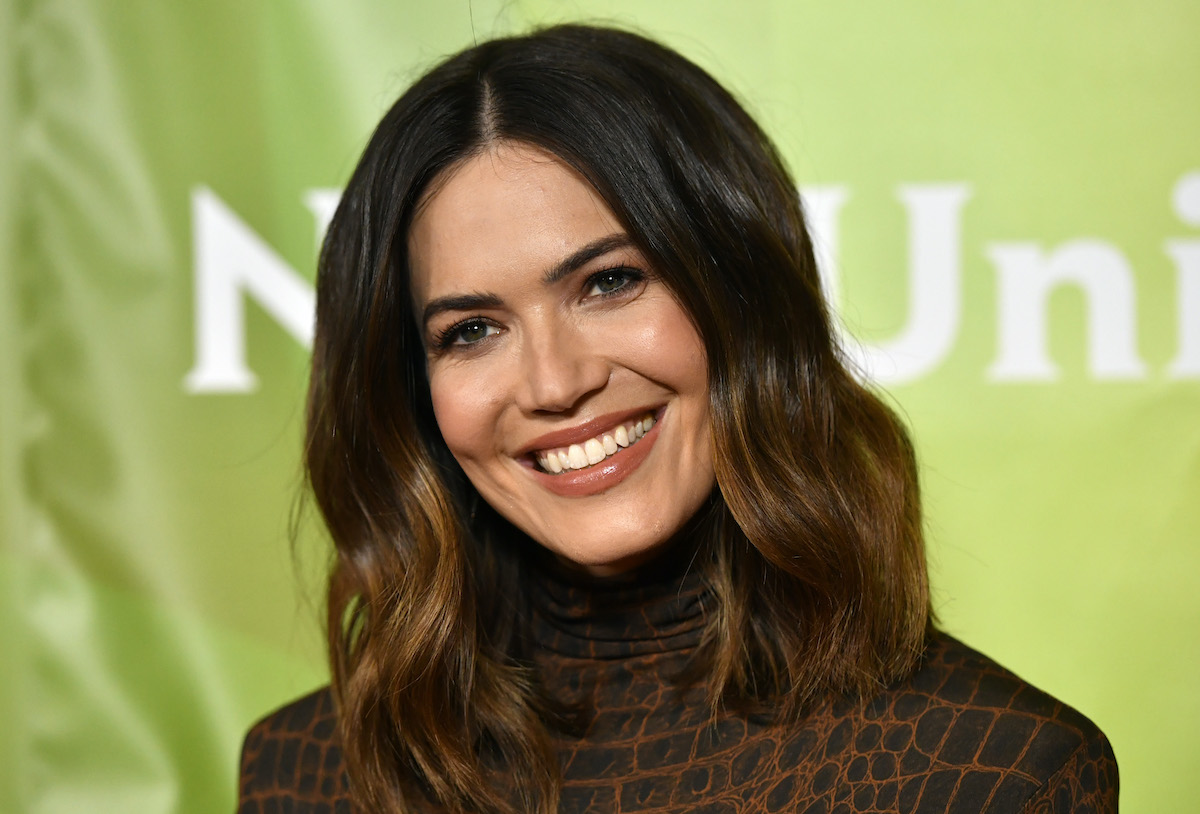 Was Mandy Moore a singer or actor first?
Moore's career has lasted decades. She first realized she wanted to be a performer after seeing a production of Guys and Dolls as a kid. In her early teen years, Moore started singing "The Star Spangled Banner" at various sports events in her Floridian hometown, earning her the nickname "The National Anthem Girl."
"I didn't know you could do that!" she told Entertainment Weekly in 2020 of her audition for the Orlando Magic game. "So I begged my mom to record me singing a cappella with my little pitch pipe. My mom then hand-delivered it [to the arena], and I think she brought cookies."
Mandy Moore got discovered because of a FedEx driver
It was a good thing she became the "National Anthem Girl," because it directly led to her getting famous. Moore told Jimmy Fallon on The Tonight Show in 2016 the "convoluted" story of how she recorded her first demo, which led to her signing her first record deal at 15.
She had performed "The Star Spangled Banner" when two men with a recording studio offered to produce her demo.
"Two gentlemen heard me sing and said, 'Have you ever been in a recording studio before? We have some original songs we've written. If you want to come and record them to eventually send off as a demo tape, we'd love to have you," she said, assuring Fallon that the guys weren't sketchy and her parents came with her to the session.
It was this demo recording that changed the A Walk To Remember star's life forever. She said:
"I was recording in the studio a couple weeks later, and a man who worked for FedEx heard me sing, and somehow some convoluted thing, he had a friend of a friend of a friend of a friend who knew an A&R guy here in New York at Epic Records…and sent the guy my demo. Somehow he heard something he liked. The guy heard something he liked and flew down to Orlando. I sang live for him, and then I signed a record deal at 15."
Mandy Moore's 'Fifteen' is about her rise to fame
Signing the record deal led to hits like "Candy" and "I Wanna Be With You," both of which were featured in 2000's Center Stage. Moore ended up touring with *NSYNC as their opening act, and "I Wanna Be With You" even helped her land the coveted role of Jamie Sullivan in A Walk To Remember.
That film ended up being Moore's first leading role on the big screen, and she went on to star in films like Chasing Liberty, Because I Said So, Tangled, and her Emmy-nominated turn in This Is Us.
Moore didn't make new music for a long stretch of time, however, due to her relationship with ex-husband Ryan Adams, who has been accused of sexual misconduct and emotional abuse by multiple women, including Moore.
She is happily married now to Dawes frontman Taylor Goldsmith, and she released a new album, Silver Landings, in 2020. Goldsmith collaborated with her on the album, which includes "Fifteen"—an ode to her teenage self.
"Somewhere between the demo and the lonely public eye," she sings before referencing her debut album, So Real.
"So real, real famous without even knowing why," she continues. "No regrets, with a few exceptions. Every wrong turn was the right direction."
Moore and Goldsmith are now expecting their first child, a baby boy.